Sightless Pit (members of The Body, Full of Hell) announce new album Lockstep Bloodwar

Sightless Pit has announced a new album. The collaboration between The Body's Lee Buford and Full of Hell's Dylan Walker will release Lockstep Bloodwar via Thrill Jockey. The album features appearances by guest artists such as Midwife, claire rousay, The Boredoms' YoshimiO and the late Gangsta Boo. Check out the artwork and tracklist below.
Walker said in a press release, "Lockstep Bloodwar is the struggle to comprehend and come to terms with the fact that our lives are on a locked track, and the track is violent and painful. We have zero control over our lives on any kind of scale and even the simplest existence is a selfish and violent one."
Sightless Pit's last album was 2020's Grave of a Dog. Read our feature on the 10 Best Songs by The Body, chosen by Lee Buford.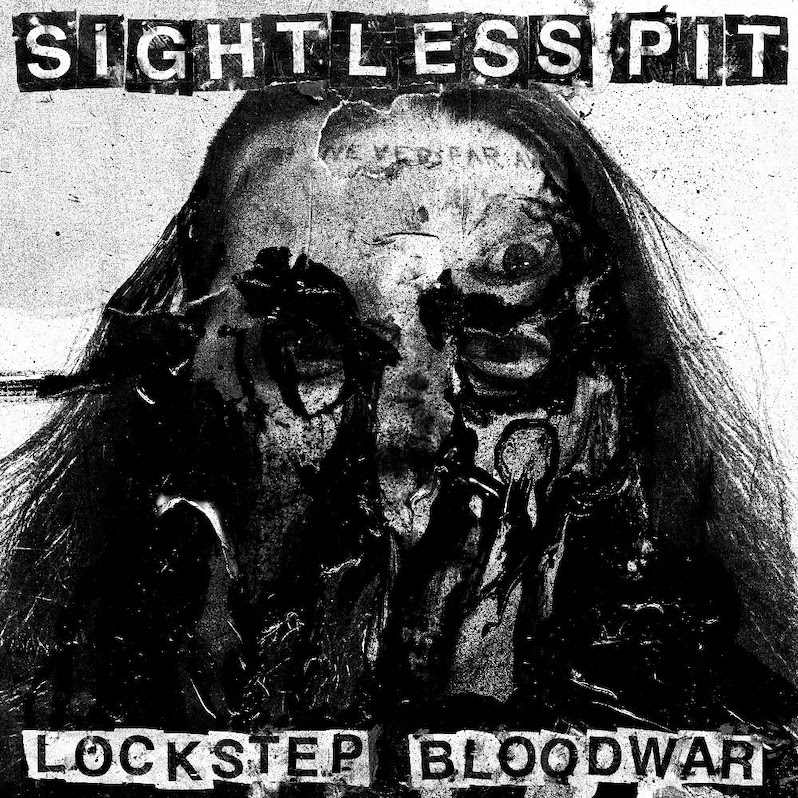 Sightless Pit Lockstep Bloodwar tracklist:
1. Resin on a Knife (feat. Midwife)
2. Calcified Glass (feat. YoshimiO & Gangsta Boo)
3. Flower to Tomb (feat. Lane Shi Otayonii)
4. Lockstep Bloodwar
5. Low Orbit (feat. Frukwan & Industrial Hazard)
6. False Epiphany (feat. claire rousay)
7. Shiv (feat. Crownovhornz)
8. Morning of a Thousand Lights
9. Futilities (feat. Foie Gras)