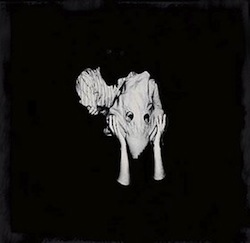 The ninth Sigur Rós studio LP opens with the noise of what seems like an avalanche expanding to a distorted breaking point, revealing Jón Þór Birgisson's always-yearning lyric glossolalia. "Brennisteinn" is just the first moment on Kveikur where we hear some of Iceland's favorite sons cribbing notes from moody sonic constructions a la Godspeed You! Black Emperor, as well as the tangled melodies of many a psychedelic art-pop hipster. This is an album full of heretofore unexplored contrasts.
Like Boards of Canada's world-beating Tomorrow's Harvest album released just a few weeks ago, Kveikur features music that's matured and gotten both sadder and angrier. The underlying hypothetical tragedy of Tomorrow's Harvest feels grand, with many observers suggesting nuclear winter or something similarly apocalyptic. Sigur Rós seem to be working out something more personal and intimate, possibly the departure of longtime keyboardist-plus Kjartan Sveinsson.
"Jónsi" Birgisson's Hopelandic vocals sound extremely focused here, as they did at points on the band's last great success, Með suð í eyrum við spilum endalaust. He feels much more measured and lyrical, less cooing and formless. Fifteen years deep into his constructed gibberish, Jónsi can have songs like "Isjaki" and "Blapradur" approximate verse-chorus-verse structure or, at worst, Thom Yorke's mewling narratives. On Kveikur some attention is also paid to manipulating Jónsi's voice, be it chopped-and-screwed or glitched in the background.
"Yfirbord" is probably the nexus of all things different about Sigur Rós on this album. Not only is there newfound and redirected power in Jónsi's voice, but the Georg Hólm/Orri Páll Dýrason rhythm section and the arrangements they guide step confidently to the fore. Here they generate muted Four Tet crackles as well as a raging low-end blowout. Elsewhere, "Stormur" and the title track have cranking gothic and industrial undertones, while "Var" revisits their ties to folk. The trio left behind to make Kveikur sound like they had to fill their comrade's void, and the results feel huge and successful.
Similar Albums:


Yeasayer – Odd Blood


Dead Can Dance – Anastasis


Panda Bear – Tomboy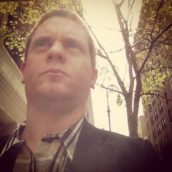 Adam Blyweiss
Adam Blyweiss is associate editor of Treble. A graphic designer and design teacher by trade, Adam has written about music since his 1990s college days and been published at MXDWN and e|i magazine. Based in Philadelphia, Adam has also DJ'd for terrestrial and streaming radio from WXPN and WKDU.