Sigur Rós share "Blóðberg," their first new single since 2016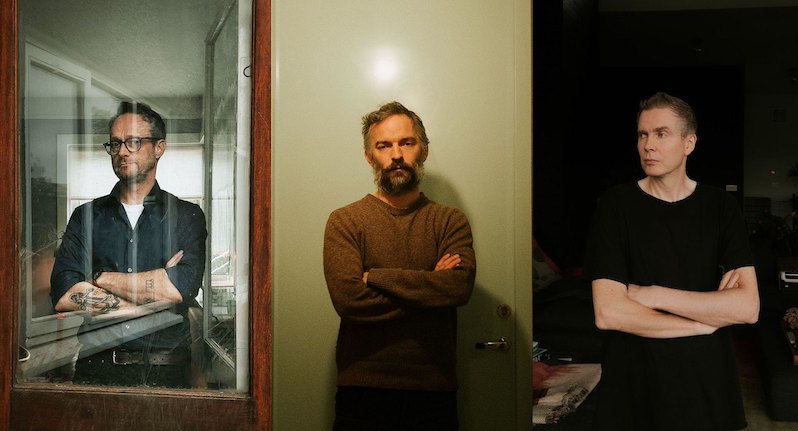 Tim Dunk
Sigur Rós have announced a new single, their first in seven years. Today they've shared "Blóðberg," which is a gorgeous slow burn of a song, leaning into the more atmospheric side of the Icelandic post-rock group's sonic palette. They're also debuting a new video for the song later today. It's the first song in a decade to feature multi-instrumentalist Kjartan Sveinsson, who had left the group in 2012. Hear it below.
Sigur Rós are also touring this summer. Check out those dates below, all of which (unfortunately) are sold out.
In 2020, Sigur Rós released the archival live album, Odin's Raven Magic. Read our anniversary feature on Sigur Rós' Ágætis byrjun.
Sigur Rós tour dates:
6/16 London, UK — Royal Festival Hall
6/17 Amsterdam, Netherlands — Concertgebouw
6/18 Hamburg, Germany — Elbphilharmonie
7/3 Paris, France — Philharmonie Main Hall
8/14 Toronto, ON — Roy Thomson Hall
8/16 New York City, NY — Beacon Theatre
8/18 Brooklyn, NY — Kings Theatre
8/19 Boston, MA — Wang Theatre
8/21 Minneapolis, MN — State Theatre
8/24 Seattle, WA — The Paramount Theatre
8/26 Berkeley, CA — The Greek Theatre at UC Berkeley
8/27 Los Angeles, CA — The Greek Theatre