Sigur Rós' Ágætis byrjun didn't change music forever, but it was a new beginning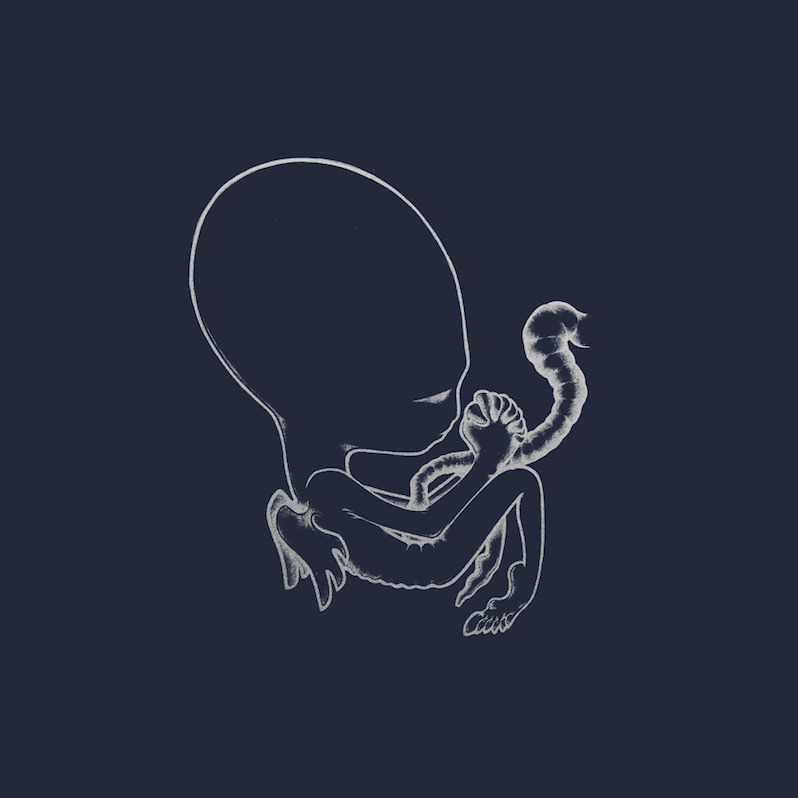 Three minutes after you drop the needle on Sigur Rós' masterpiece, Ágætis byrjun, something magical happens. What you've heard up until that point is alluring, but slight—a piano in reverse, sighing vocals, a glowing keyboard, a subdued tone that sounds like it's emanating from underwater, like the sonar pulse of a submarine. And then someone takes a cello bow to an electric guitar, producing a sound that's as crushing as a waterfall yet as caressing as velvet. It's the first holy shit moment on an album full of holy shit moments.
Ágætis byrjun just turned 20 yesterday—and with an anniversary reissue on the way—but it might as well have come to us from 20 years in the future. In fact, it seems to exist outside of space and time—it is, as far as I can tell, not extraterrestrial so much as it is extradimensional. Listening to the album when it was released in 1999 must have felt like watching a meteorite landing at your feet; that's how it felt when I first heard it on a cold night in January 2012, sitting at my kitchen table, leafing through an AP U.S. History textbook. The CD that I burned the album from, the Barnes & Noble where I bought it, and the iPod Classic that I listened to it on are relics of the past now, but Ágætis byrjun's timeless beauty feels as timeless as ever. It is as if it is preserved in amber, or like the alien fetus on the cover, in amniotic fluid.
To the uninitiated, Sigur Rós might well have been aliens themselves. If you knew one thing about them in the early 2000s, you knew that they came from Iceland, not outer space; if you knew two things, you knew that Radiohead liked them so much that they brought them on tour. You almost certainly didn't know that their 1997 debut, Von ("hope") in 1997, was a Cocteau Twins-esque dream pop album that the band only released because they didn't have the means to re-record it. (In lieu of payment, they painted the recording studio.) One year after its release, Von hadn't even sold out its initial pressing of 500, with virtually no copies sold outside of Iceland.
It was around this time that Sigur Rós began work on their sophomore record. The first song they finished for the yet-untitled album marked a break from the murky shoegaze of Von, sounding more like a cosmic country ballad with acoustic guitar and piano. If the sonic change of pace felt like an attempt to distance the new song from its predecessors, the lyrics (loosely translated) made the band's attitude toward their past work clear:
A few days later
We talked again
But the sound was not good
We were all in agreement
Agree on most things
We will do better next time
This is a good beginning
Upon hearing the song, a friend of the band called it just that: "a good beginning." Ágætis byrjun. It seemed a promising name for the song, and the album it would be a part of.
Indeed, Ágætis byrjun was a quantum leap from Von, but it also sounded worlds away from much of what was happening within the realm of post-rock in the '90s. Befitting its amorphous name, post-rock was a product of several disparate genres: art rock (Talk Talk), post-hardcore (Slint), krautrock and electronica (Tortoise), drone (Godspeed You! Black Emperor). Ágætis byrjun was its own beast, utilizing classical elements like strings and brass, but at the same time, these sounded like pop songs in comparison to what other post-rock bands were recording. They put singer Jón Þór "Jónsi" Birgisson's vocals at the forefront (even if you couldn't understand a word he was singing), they followed verse-chorus-verse structures—and they were just stunningly pretty. Imagine hearing a song like "Starálfur" ("Staring Elf"), with its lush orchestration and twinkling piano, on the radio. Now imagine releasing the 10-minute "Svefn-g- englar" ("Sleeping Angels") as the album's lead single instead. It shouldn't have worked.
It worked, largely because "Svefn-g-englar" is a perfect encapsulation of what made Sigur Rós so unique and immediately intriguing—so much so that it's appeared in everything from Vanilla Sky to CSI. When writing about the band, it's tempting to spill the most ink about Jónsi, whose angelic falsetto and cello-bowed guitar playing sounded unlike anything most of us had ever heard. But Jónsi's bandmates—bassist Georg Hólm, drummer Ágúst Ævar Gunnarsson (later replaced by Orri Páll Dýrason) and keyboardist Kjartan Sveinsson—were every bit as essential to Sigur Rós's singular sound. If "Svefn-g-englar" plays like a lullaby, then the band's
rhythm section is responsible for making the bed.
They could just as easily bring the thunder, too, as they do on the album's middle triptych. One would think that the muted horns on "Ný batterí" ("New Batteries") were the building block for the song, but surprisingly, it was a bent cymbal the band found in the streets of Reykjavík, and sure enough, it's Gunnarsson's drums that give the song its charge. "Hjartað hamast (bamm bamm bamm)" ("The Heart Pounds (Boom Boom Boom)") sounds like a song that's being consumed by a black hole; everything about it—from the strings to Jónsi's vocals to the stray harmonica sounds like it's trying to escape before gravitational collapse. And then there's the album's other 10-minute monolith, "Viðrar vel til loftárása" ("Good Weather for an Airstrike"), which slowly but wondrously builds in intensity for eight minutes and then unleashes its full force. It's the musical equivalent of climbing a mountain and watching the northern lights before jumping off and flying a wingsuit to the earth below. (Which is to say, the song's closing two-and-a-half minutes are another of the album's holy shit moments.)
In the off-chance that you do understand Icelandic, you'll find that many of Ágætis byrjun's lyrics veer into fantasy, sometimes melodramatically so; "Svefn-g-englar" is sung from the perspective of a newborn as they enter the world, while "Flugufrelsarinn" is, true to its English title—"The Fly's Savior"—about saving flies from drowning. On "Olsen Olsen," Jónsi does away with language entirely, singing the entire song in Vonlenska ("Hopelandic"), his form of gibberish that's all sound and no words. But the beauty of Sigur Rós, on any of their albums, is that you don't need words in order to understand Jónsi; what he's singing is never as important as how he's singing it. (This is especially true of Ágætis byrjun's untitled follow-up, which is sung entirely in Vonlenska.)
This is also true of the music, which despite its absence of hooks has an unrivaled ability to evoke not just emotion, but scenery in the listener's mind. Ágætis byrjun's soundscapes can be translated into a wide variety of landscapes: rugged mountains, ocean floors, icy chasms, vast machines, even outer space. Sigur Rós albums aren't rooted in a specific space in the way that Bruce Springsteen's earliest works are, but there are very few other bands I can think of whose music can seemingly be mapped out on physical terrain as well as emotional terrain. You can try playing it as background music for something else, but if you put on Ágætis byrjun and do nothing but listen to it, this record will take you places.
At some point in the last decade, Sigur Rós updated their website, rendering its predecessor, eighteen seconds before sunrise, obsolete but not overwritten. Hidden somewhere on the old domain is a bold claim that the then-unknown band had made around the time Ágætis byrjun was released: "We are simply gonna change music forever, and the way people think about music." It was a boast that would have made far more sense coming from, say, Kanye West than a team of soft-spoken twentysomethings out of Iceland. But since then, Sigur Rós went on to produce some of the most transcendent music of the last two decades. They've been namechecked by post-hardcore bands that play in basements as well as alternative rock bands that play stadiums. Ágætis byrjun may not have changed music as thoroughly as The Beatles or Nirvana did in their respective eras, and it certainly didn't usher post-rock into the mainstream. (Like I said before, imagine hearing a song like "Starálfur" on the radio. What a glorious brainbreaker that would be.) But it gave Sigur Rós a new beginning, establishing them as one of the most visionary bands of the millennium to come. And for the millions of people who discovered Ágætis byrjun and made it part of the soundtrack to their lives, sure, it really did change the way they thought about music.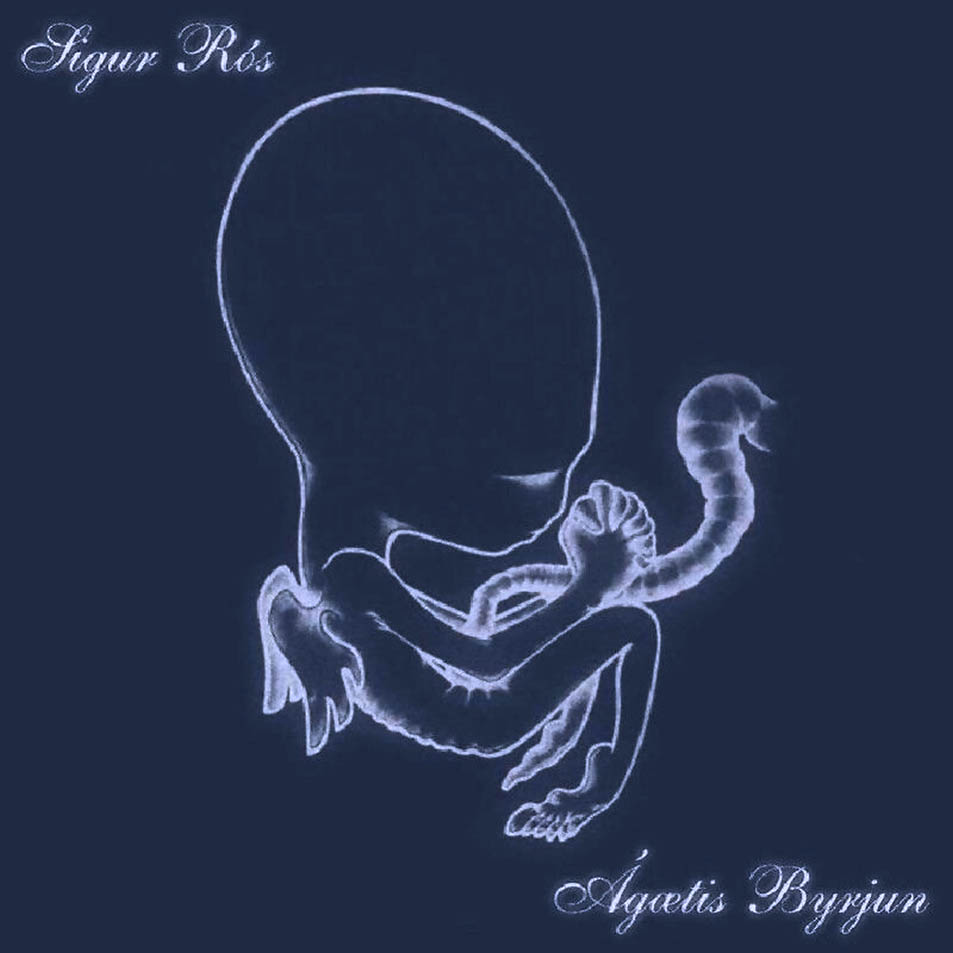 Buy this album:
---
Support our Site—Subscribe to Our Patreon: Become one of our monthly patrons and help support an independent media resource while gaining access to exclusive content, shirts, playlists, mixtapes and more.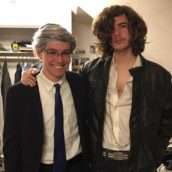 Jacob Nierenberg
Jacob Nierenberg is a man of contrasts: a Pacific Northwesterner who carries an umbrella, a pacifist who enjoys the John Wick movies, an idealist who follows politics. Scarcely a day goes by that he doesn't talk with his best friend (and fellow Treble contributor) Tyler Dunston, the Jim Morrison to his Bernie Sanders.