Third Man announces 4xLP Sleep live album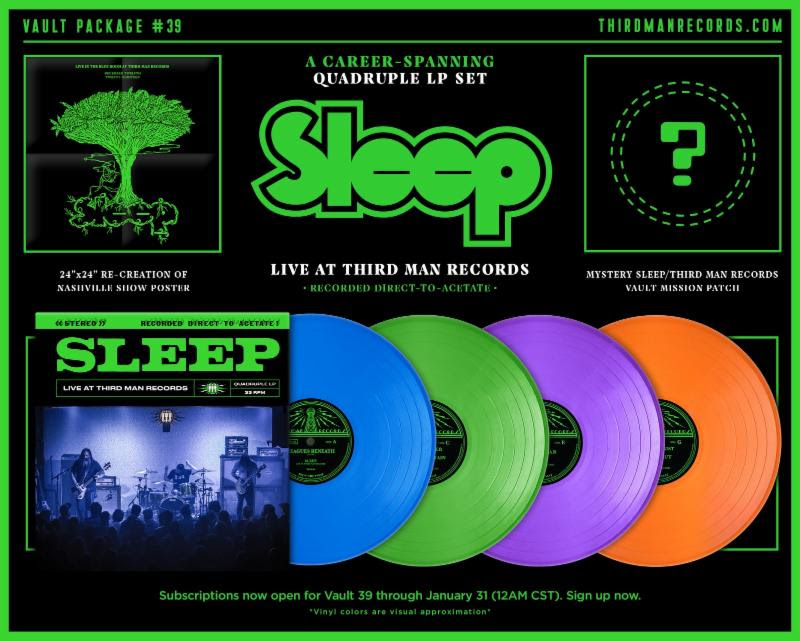 Sleep have just announced a four-LP live set. This spring, Third Man Records will release Live At Third Man Records, a career-spanning set recorded at Third Man in Nashville. The live set includes everything from their monolithic "Dopesmoker" as well as selections from their new album The Sciences and other tracks. The release is part of the Third Man Vault subscription, and will ship in March. However, anyone interested in receiving the epic live vinyl box will have to sign up by January 31 in order to get their hands on it. Take a look at the tracklist below.
In related news, High on Fire—fronted by Sleep guitarist Matt Pike—have announced they're canceling their upcoming tour dates due to a medical emergency. As of now, their date at Psycho Las Vegas this summer is still scheduled as planned.
Sleep Live At Third Man Records tracklist:
Side One:
Leagues Beneath
Side Two:
Dopesmoker (Part One)
Side Three:
Dopesmoker (Part Two)
Holy Mountain
Side Four:
The Clarity
Aquarian
Side Five:
Sonic Titan
Side Six:
Marijuanaut's Theme
Giza Butler
Side Seven:
The Botanist
Dragonaut
Sleep's The Sciences is one of our Top 25 Metal Albums of 2018.