Speaker Face share gorgeous new video for graceful electronic pop track "Phosphorescence"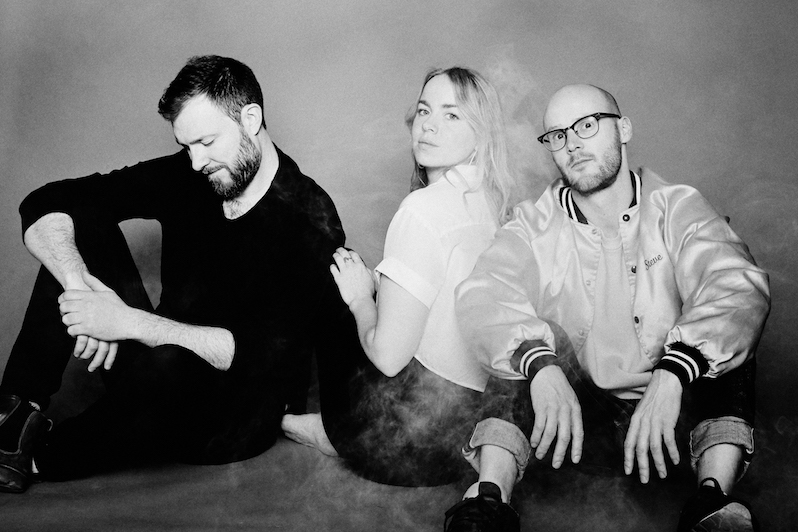 Toronto, Canada group Speaker Face is an electronic group featuring two members of the JUNO-award winning band Fretless, and today, they've released their new video for "Phosphorescence." The single is a slowly building electronic pop track, driven by a repeating single note on a Rhodes piano, with some dramatic climaxes and moments of beautiful grandeur. However, the video is a juxtaposition of gorgeous outdoor landscapes with the movements of a trio of dancers inside a warehouse space.
Here's what the band's Trent Freeman says about the song and video: "'Phosphorescence' is a complicated love song for the west coast of British Columbia. While we feel so welcomed by the land and connected to the nature where I grew up, many people were displaced to allow our presence. 'Phosphorescence' is a thank you letter to those who were here long before us, specifically the Malchosen and the K'omoks first nations, and the early 1900s Japanese settlers, who were interned during WWII. We hope to see this beautiful place through their eyes. 'Phosphorescence' was recorded at our home studio in Toronto. We love all the tactile hammer sounds of the Rhodes and the fingers plucking the violin, we wanted to have them present and tickling the ears. Capturing the violin part as a cascade of drips helped paint the west coast landscape. Ruby's voice was recorded three different times in unison and mixed all around your head, so it feels like you're swimming in the ocean of her voice. Working on this video with choreographer Jade Whitney was a dream. She connected so well with the song and moves in such a descriptive way that I can no longer separate the song from the dance. In my mind they grew simultaneously."
Watch the Speaker Face "Phosphorescence" video below.
Speaker Face will release their new album Crescent on October 9.
***
Photo by Jen Squires