Spirit Adrift announce new album, Divided by Darkness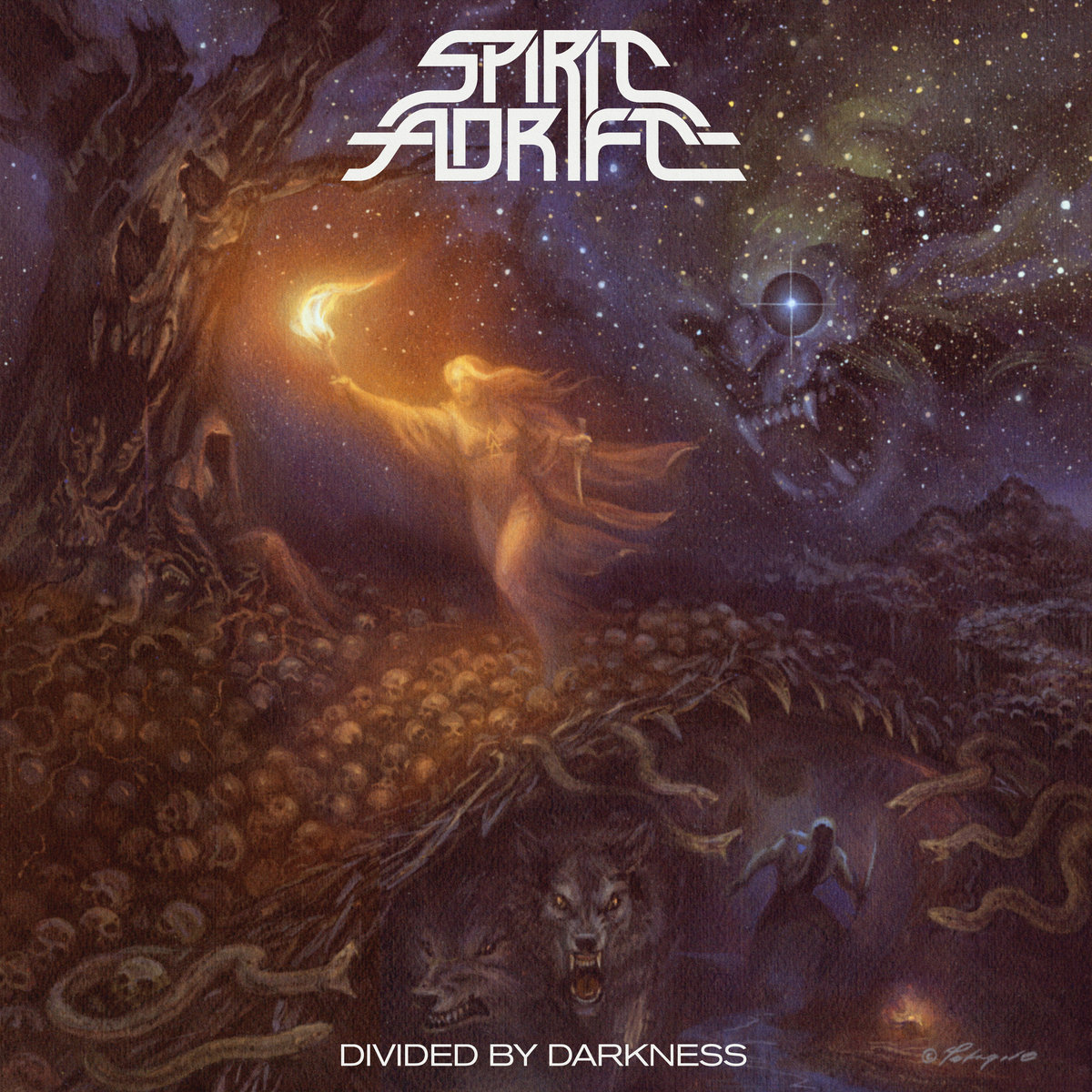 Spirit Adrift have announced a new album. It's titled Divided by Darkness, and it's being released May 10 via 20 Buck Spin. The first track released from the Phoenix, Arizona-based, Nate Garrett-fronted doom metal outfit's latest is titled "Hear Her," and it's a heavy metal ripper, just as we've come to expect from the band. Take a look at the album's cosmic and mystical artwork above, as well as the tracklist below.
Divided by Darkness follows the band's 2017 album, Curse of Conception.
Spirit Adrift Divided by Darkness tracklist:
1. We Will Not Die
2. Divided By Darkness
3. Born Into Fire
4. Angel And Abyss
5. Tortured By Time
6. Hear Her
7. Living Light
8. The Way Of Return
Read our 2016 feature, One guy with one brain: An interview with Spirit Adrift.