Spoon : Kill The Moonlight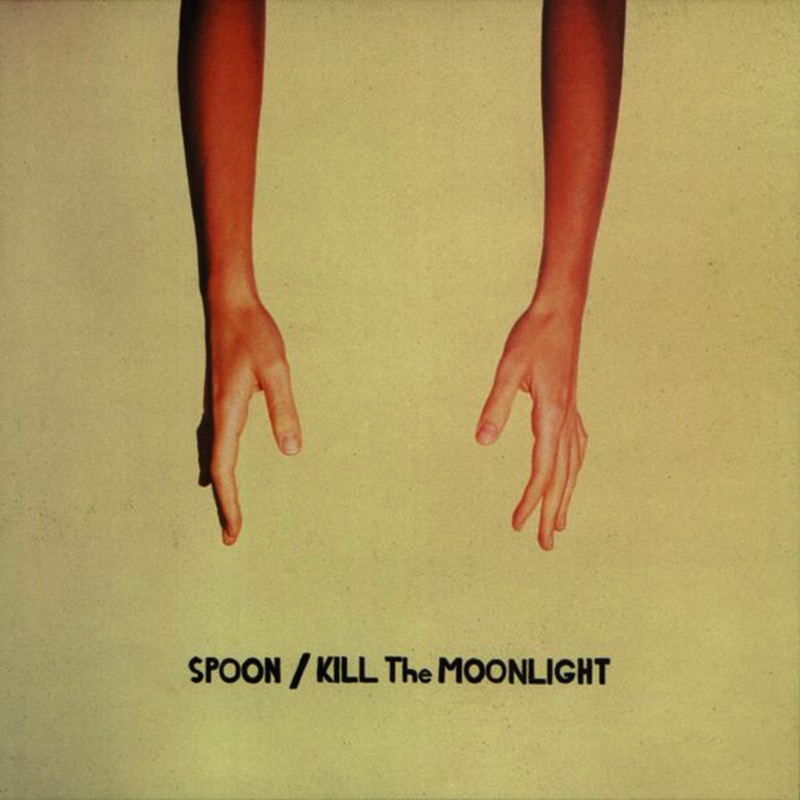 I haven't met a soul yet who doesn't like Spoon. I've met my share of people who may not have heard of them, but those who have are unanimous. Spoon is a hard band not to like. But, for a band that has as much good will as they do, their fans sure do adamantly disagree on their favorite Spoon albums. Those who've supported this Austin, Texas band from back in the day will swear by the once-on-a-major-label A Series of Sneaks while purists of the indie persuasion will back Girls Can Tell. Then again, there are those who dig the new style with Gimme Fiction, and I'm sure, by the sound of it, there will be plenty of fans of Ga Ga Ga Ga Ga. While these people's hearts are in the right places, I'll only humor one right answer. Kill the Moonlight is the quintessential album from the band named after the Tick's battle cry. (Okay, so they named themselves after a Can song from a film soundtrack, so what?)
You have to remember something. Spoon began as a core duo of Britt Daniel and drummer Jim Eno. The rest of the members were supposed to be a rotating cast of musicians, and for the most part have been. With that idea in mind, Kill the Moonlight is by far the most streamlined representation of that original duo than has ever been released (although I don't think even those two could have predicted the brilliant addition of Eggo Johanson). Every song is pared down to its bare minimums while still retaining every hook, every melody and have honed them to such sharpness that they cut deep into the brain to leave lasting memories. This is the magic of Kill the Moonlight. I can't think of one song I don't like on the album. In fact, I sometimes get angry if I listen to this CD on the way to work as I only get halfway through before I arrive. Listening to Spoon is the only time I've ever wished for a longer commute.
From Eggo Johanson's (insert frozen waffle joke here) Steve Nieve-style keyboards and the shoutout to Har Mar Superstar in "Small Stakes" to the austere and dramatic "Vittorio E.," Kill the Moonlight is a non-stop hyperspeed rollercoaster post-punk meets new wave meets Southwest honky tonk rock and roll ride. With so many great songs, it's hard to pick favorites. The one single, "The Way We Get By" is a fairly easy choice. First of all, bravo Britt for using `taciturn' in a song lyric, and secondly, I love the change of vocal tempo in the third verse. "Stay Don't Go" is one of my personal favorite songs from any band. Jim Eno is essentially rendered useless as beatboxing makes up the percussion. The rest of the song is made up of Depeche Mode type flourishes and Prince meets Bowie vocals. "Jonathan Fisk" just plain rocks. Try not to dance to this one, I dare you. "Paper Tiger" is nearly equal to "Stay Don't Go" in its combination of precise and literate lyrics, bare essentials instrumentation, Britt Daniel's sweet falsetto and a big case of earworm. "Don't Let it Get You Down" has one of the best intros I've ever heard, part Stones and part Elvis Costello. The rest of the song doesn't disappoint either. "All the Pretty Girls Go to the City" again displays the piano mastery of Mr. Johanson, acting as musical highlighter for Daniel's raspy delivery nearly note for note.
Don't get me wrong. I love all the other Spoon albums. But, if I were forced at gunpoint to give up all of them save one, I'd keep Kill the Moonlight. There is an innate charm in every hook. There is toughness despite the accessibility. There is grandiosity despite the dearth of instrumentation. I feel comforted upon listening to Kill the Moonlight. It's as if the arms coming from out of the top of the frame on the album photo are saying, "It's all right. I'll hold you." And I'm glad to let them.
---
Label: Merge
Year: 2002
Buy this album at Turntable Lab
---
Similar Albums: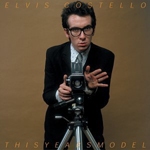 Elvis Costello- This Year's Model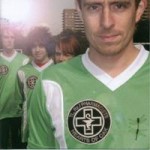 Ted Leo & the Pharmacists- Hearts of Oak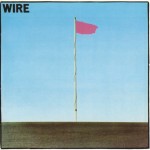 Wire- Pink Flag