St. Vincent – "Digital Witness"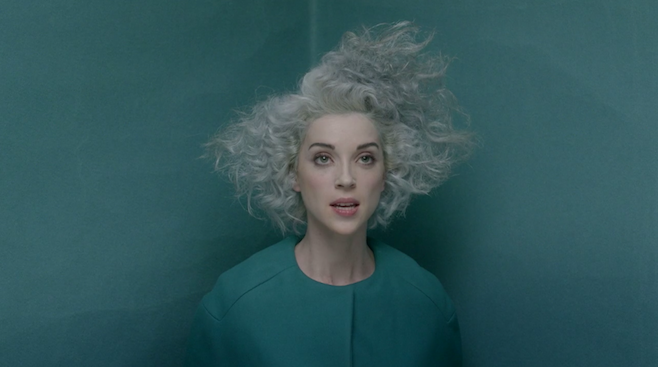 St. Vincent has released the first video from her upcoming album, St. Vincent, for new single "Digital Witness." The clip is a mixture of shots of Annie Clark in a small, yellow room, a bunch of people doing synchronized marching sequences in a futuristic-looking world, and other vaguely dystopian images. Per a press release, "the video shows St. Vincent commanding a surreal and futuristic world in which action is synchronized, replicated and repeated." The video was directed by Chino Moya.
Also, now that we're watching this, Annie Clark's architectural silver hairdo is really mesmerizing, isn't it? Anyway, watch the "Digital Witness" video below. St. Vincent will be released Feb. 25 in the United States, and Feb. 24 in the UK.
[
Loma Vista
]