Sundara Karma : Ulfilas' Alphabet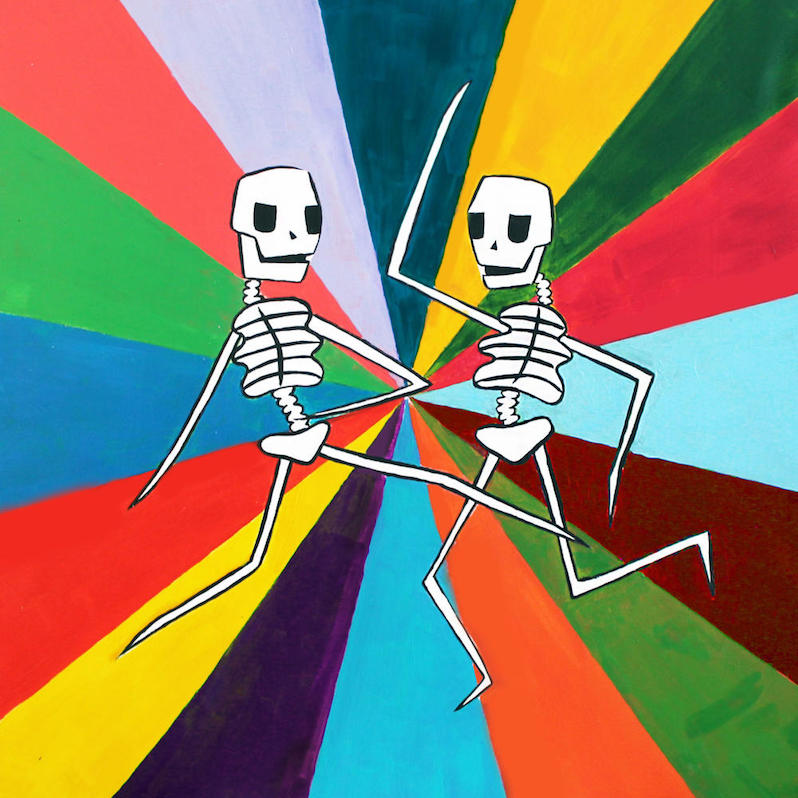 When Sundara Karma debuted with Youth Is Only Fun In Retrospect, they were playing a fairly cliched form of throwback indie rock, specifically tending toward the arena indie of the mid- to late-2000s that sprung up in the wake of The Strokes breaking big and iPods dangling from everybody's necks. Still, what they put to tape was fun and had the energy, and even if it didn't warrant a thorough review from most outlets (why knock a band's debut album when you could shed light on something else?), it was a satisfying listen, delivering decent if not altogether innovative or demanding songs.
This sense of critical hesitance, it turns out, was correct. Ulfilas' Alphabet is, to quote a bad music criticism cliche, Sundara Karma's difficult second album, playing more like Bowie in pastiche than The Bravery or The Hives or The Yeah Yeah Yeahs or whoever else. And, good on them, they're damn good at it. The amount of money behind this band is palpable, little production bells and whistles adding tiny pleasurable flourishes to the blue-eyed soul that underpins a lot of these compositions. But in this case, it actually benefits the music; Sundara Karma may be reinventing the wheel here, something they seem to be aware of, but this type of jazzed-up soul music demands a rotating cast of tiny touches to add that little weirding quiver to the structures.
Vocalist Oscar Lulu especially seems to have leaned heavily into the Bowie influence. While you can hear the Thin White Duke lingering in the early rock and roll thump of the piano and the bright soul swing, there are certain deeply British baritone vocal affectations that now belong solely to Bowie, and it is these little vocal touches that are draped luxuriously over every last phrase and syllable that escapes the vocalist's lips. But, hey, if bands like Scissor Sisters and Panic! At The Disco can make careers out of really liking Queen, and Muse can still somehow put out good records despite only really seeming to be a good rock band when playing in pastiche, then Sundara Karma should be allowed to be flagrant with their influences, too.
While it may feel redundant to turn to this kind of big, bold indie pop-rock in 2019 when it seems like so many other musical pastures are offering more and better, Ulfilas' Alphabet decides to be more charming than it has any right to be. The cover will deceive you, that rainbow wheel and two crude dancing skeletons, and while its not hard to hear a mid-2000s iPod commercial lingering in bold primary colors and deep blacks somewhere inside these songs, you'll pick up on it while shaking your hips and singing along despite yourself. Sundara Karma pay the most attention to make sure their earworm pop-rock leans more on an overall sonic vibe rather some cloying instrument or vocal line, a trick that reminds the listener that they are at heart still more a rock band than a pop band, and as far as rock goes, it's got the energy and the groove and that's all you've ever really needed. When the synths kick in on mid-album track "Higher States," for example, it's hard not to be sucked up in arena-sized multicolor dreams. Image aside, that's what rock is about.
This is, in so many words, to say that this is a good album. If I sound like I'm trying to convince you, it's because I'm trying to convince myself, too; on paper, this record should be annoying and dismissable but it's, well, not. It's good. Something about a line like "step into the ancient world / where blood meets the sea" in the middle of a synth-heavy dance rock song delivered in a thick Bowie croon just feels irresistible, the kind of thing you could play for any old crusty hardcore fan or underground extreme metal aficionado and get them to join the party. It's not unlike the startling metamorphosis of MGMT, who went from a cloying but catchy indie pop group to weirdo indulgent experimentalists or the way Julian Casablancas dropped the Strokes, picked up the Voidz, and finally started making some decent music. If you don't believe me, well, I wouldn't believe me either if I hadn't heard it first. But the thing is: you'll believe me after you take a listen.
Similar Albums: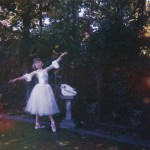 Wolf Alice – Visions of a Life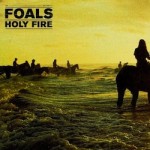 Foals – Holy Fire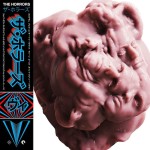 The Horrors – V
Langdon Hickman
Langdon Hickman is listening to progressive rock and death metal. He currently resides in Virginia with his partner and their two pets.