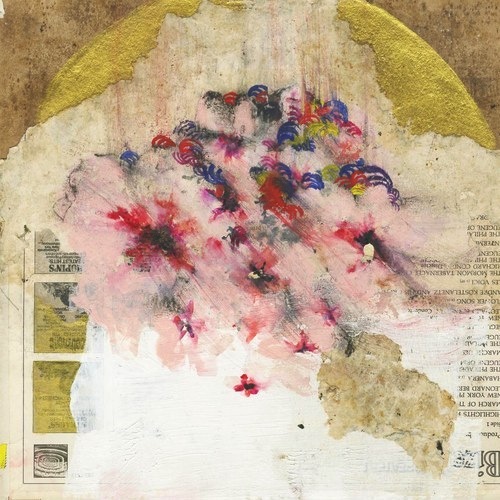 Buy at iTunes | Buy at Insound (vinyl)
Mtendere Mandowa, aka Teebs, has covered a lot of ground since turning heads with his 2010 debut, Ardour — an album that introduced a new array of production from the Brainfeeder crew. Ardour established Teebs' signature wonky/glitch-hop sound, and Mandowa continued painting from a similarly skewed instrumental hip-hop palette on his next release, the 2011 compilation Collections 01, which mostly featured expanded tracks and experiments with accompanying live instrumentation. It was basically an exercise in new recording techniques for Teebs, but it also managed to show he was an artist who could carry his own weight and looked to expand beyond his horizons.
E S T A R A, Teebs' sophomore album, once again finds the Los Angeles producer attempting to break some new ground. And there are more than a few surprises to be found here. One of the key highlights is the luscious "Holiday," which features up-and-coming guest vocalist Jonti. The track is drenched in colorful sounds and natural ambient background noises that often evoke an organic setting. It's a perfect combination of two forces and the style is reminiscent of beatmaking contemporaries such as Baths and Raleigh Moncrief.
Other tracks on E S T A R A continue to find Teebs working with live instrumentation, such as on "Shoouss Lullaby," which is surrounded by Teebs' mellow beats, a loop of gorgeous acoustic guitar plucking and suddenly, live drums that easily transition within the track. In addition, "Wavxxes" features a brief saxophone hook performed by Jaga Jazzist's Lars Horntveth, an element that's paired up with more acoustic guitar that slowly creeps in, while Teebs provides the foundation of the beat and fades slowly into the background. Prefuse 73 also makes a brief appearance on "NY Pt.2," both producers complementing each other with Teebs' heavy beats, and P73's signature crackle-and-pop production with drenched keys that intertwine and play harmoniously like a lullaby.
Despite some promising developments, other parts of E S T A R A have the drawback of hewing a little too closely to safe, familiar ideas. "SOTM" echoes the imprints of an earlier Teebs track, "Arthur's Birds," while "View Point," "Mondaze" and "Piano Days/Piano Months" all  flirt with redundancy, recycling ideas presented before in his earlier works. While these are nice gestures of reminding listeners of what made Teebs appealing in the first place, it's a bit of a hindrance as far as his growth as an artist. In spite of this minor setback, it doesn't pull too much away from Teebs' attempts to progress. It's clear from the stronger tracks on E S T A R A that live instrumentation works to Teebs' advantage and, in fact, seem to make him a stronger producer. While there aren't any too many radical ideas presented on E S T A R A, Teebs still offers enough incentive for listeners to re-explore some familiar terrain.
Similar Albums:


Baths – Cerulean

Flying Lotus – Cosmogramma


Boards of Canada – Tomorrow's Harvest