The 20 Best Electronic Albums of 2019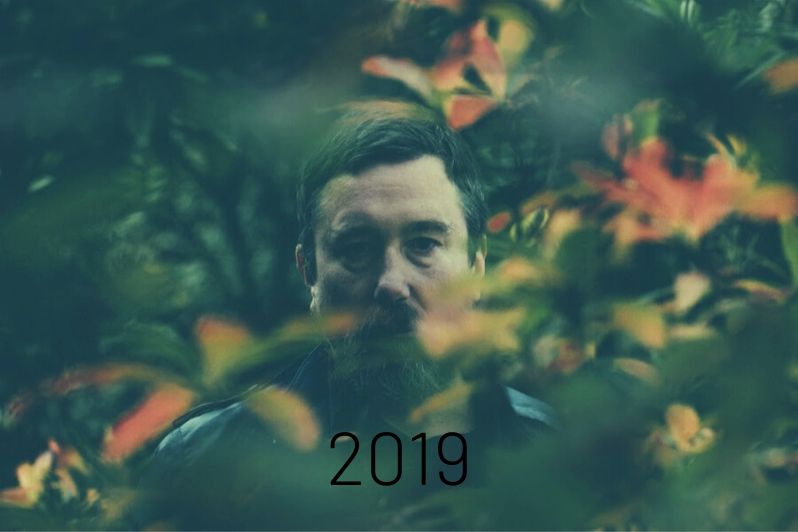 Electronic music in 2019 was a little like metal this year: Few ringers to steal the spotlight, no easy narrative to summarize the whole, and more hidden gems than we really knew what to do with. We'll be the first to admit that our coverage didn't even scratch the surface of a lot of the outstanding things happening in the underground, but the flipside is that we discovered a lot of outstanding new music. Without someone like Richard D. James sucking up all the air in the room, it took a little more digging to find stunning Italian EBM, German industrial drone, Iranian ambient, and like, whatever Fire-Toolz is. It's been an exciting 12 months for beats, sequences, samples and drones. Here are the 20 best electronic albums of 2019.
---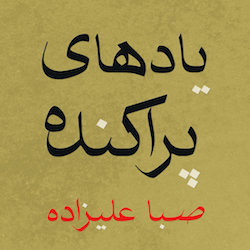 Saba Alizadeh – Scattered Memories
The truest descriptions of Scattered Memories unfortunately escape what they are supposed to mean. Poetic, yes, imagistic, definitely, meditative, serene, absolutely. Beautiful. But we use these terms so much that when something like this record comes along, something which in small subtle gesture claims them completely, those sentiments are impossible to convey properly. Bigger words and grander claims don't work here; this album is intimate, the way that sitting on a rock high above a desert plain is, breathing deep and releasing if temporarily those fragments of suffering that suffuse our daily lives. There is grandness here, but it's an interior grandness, one of inner doors opening to vast empty rooms where in the air are hung brief strands and figments of fading objects. – Langdon Hickman
Stream: Bandcamp
---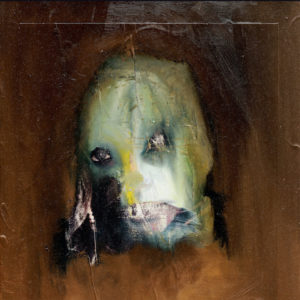 Black to Comm – Seven Horses for Seven Kings
Resplendent and terrifying, like an arch conceptual black metal record that just never gets around to blastbeats, Black to Comm's Seven Horses for Seven Kings nails itself firm to the door of mind and memory from the second you hit play. There are other records on this list that idealize and aestheticize the intimate, and there is a power to that obviously, but here we see gestures toward the broadest expanses of electronic music as a frontier of the epic visionary work of orchestral composition. It feels more often when listening to this record that you are witnessing an opera without words, stage direction and design clear in the mind, rather than merely listening to music. Black to Comm has been making thrilling, engrossing records like this for a decade but only broke through this year with this album. Do yourself a favor and check out why. – Langdon Hickman
Stream: Bandcamp
---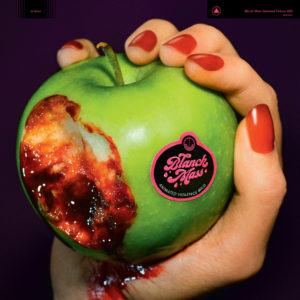 Blanck Mass – Animated Violence Mild
The title of Benjamin John Power's fourth album as Blanck Mass is the telegraphed punch of all time, as the content of Animated Violence Mild rests somewhere between the music of anime action montages and sports highlights. Everything about this LP is high-pitched hi-energy, from the twinkling-star percussion and far-right keys of "Love is a Parasite" to the half-time/double-time shifts in the junglist-inspired "No Dice." It's as much a meditation on rhythm (think Jlin's Black Origami, think the Autechre catalog) as it is a version of speed metal where loops and synths replace drum kits and guitars wholesale. – Adam Blyweiss
Stream: Bandcamp
---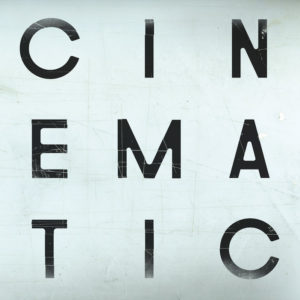 The Cinematic Orchestra – To Believe
We need the occasional refresher that calm can rest on more than ambient's spiderweb arrangements, and that drama isn't reserved for acidic or metallic subgenres. Here as a nod to the largely orphaned genre of nu-jazz and the reputation of the Ninja Tune label, The Cinematic Orchestra's fifth studio album is probably the least "electronic" album on this list. Yet To Believe's sweeping musical statements made by symphonic arrangements, funk rhythms, and synthesized atmospheres are common not just to TCO's catalog but across the electronica spectrum, in isolation and in combination. Pulling in guests and influences from the worlds of hip-hop, gothic soul, and chamber pop, To Believe imagines a world where Isaac Hayes and DJ Shadow not only co-existed but recorded together. – Adam Blyweiss
Stream: Bandcamp
---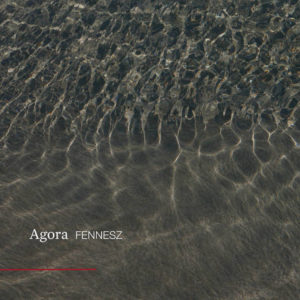 Fennesz – Agora
As of last week, Blade Runner is not the future, it's the present. And though Los Angeles doesn't exactly look like a leaky Hong Kong yet (though it does have a lot of electronic video marquees), the dystopian narrative no longer seems such a distant prospect. At least we have the music of Fennesz, whose 2019 entry Agora actually shares a lot in common with Vangelis' score for the 1982 film. Compared to the dreamy, lush glitchscapes of past albums such as Endless Summer, Christian Fennesz's latest is a sequence of four lengthy tracks that come alive slowly and gradually, building up into breathtaking epics of warmth and nuance. Their haunting glow feels like they've been beamed in from a distant future, only we don't have to wait decades for their arrival. With Agora, the future is already here. – Jeff Terich
Stream: Bandcamp
---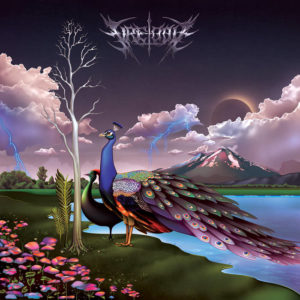 Fire-Toolz – Field Whispers (Into The Crystal Palace)
Post-vaporwave recombinatory New Age electronic gestures give way to shrieked black metal vocals and an industrialist distorted pummel and you know this is going to be a strange ride. The power of electronic music, one of them at least, is to seize up the imaginative limit that genres like prog or orchestral music gesture to, even if most groups are content to recycle the same albeit nice dancefloor aesthetics. Fire-Toolz is something else, however, heady and tripped out and strange, arriving at this hybrid mutant moment by DNA splicing a million ideas into a fertile delicious mess rather than just slapping a reverb on and calling it a day. – Langdon Hickman
Stream: Bandcamp
---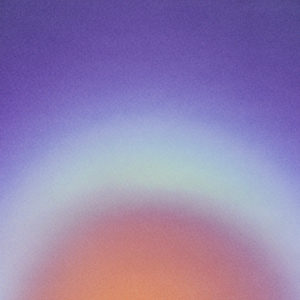 Jacques Greene – Dawn Chorus
On a pretty basic level, an evaluation of the best electronic music of the year amounts to a symposium on That Which Slaps. And, well, Dawn Chorus slaps. The Montreal producer's sophomore effort bangs, bumps, knocks and goes, however you want to characterize it, and that alone is worth the price of admission. But Greene's production techniques extend beyond mere dancefloor exercises, instead building up rich atmosphere and gorgeous layers of sound, as he does on the wobbly VHS synth of "Sel," the intoxicated disco of "For Love" and the shoegaze-like density of "Serenity." These are slappers whose tails are long and whose heads swim, anthems as much for wild nights as they are for the ride home. – Jeff Terich
Stream: Bandcamp
---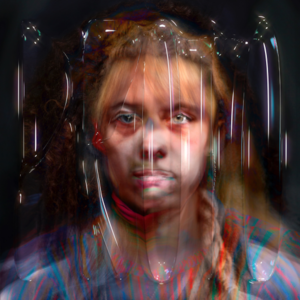 Holly Herndon – PROTO
The conversation about AI and music has led us to some strange places and bad takes, some of them by Grimes, though it ended up becoming an integral part of the latest project by Berlin-based composer Holly Herndon. PROTO is perhaps the most extremely electronic of any of these albums by virtue of its technology being the most futuristic of them all, though as Herndon collaborated with a vocal choir so too did she consider her AI collaborator Spawn (who is referred to in press materials as a "she") a part of her ensemble. As such the result feels like a truly cybernetic organism, as much a work of technology as it is one of humanity, its end product one of confused identity perhaps but a kind of uncanny beauty. It's the machine learning what it means to find grace and emotion in a work of sonic art. – Jeff Terich
Stream: Bandcamp
---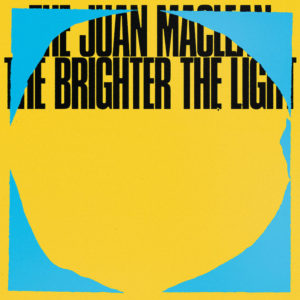 The Juan Maclean – The Brighter the Light
Despite John Maclean's upbringing in noise-rock and flourishing in blog-house, his outfit's latest collection of multiple years' worth of singles replicates halcyon days on the dance floor. The Brighter the Light holds together amazingly well in its quest to recall the big, dumb fun of New York as disco was nurtured into something else in the 1980s at its hothouse clubs: Limelight, Danceteria, Palladium et al. With LCD Soundsystem's Nancy Whang fully comfortable in her role as The Juan Maclean's lovestruck/fun-lovin' diva, this work reminds us in equal parts of just how good the elevated R&B of freestyle could be, and of a time when Madonna and Grace Jones (and their producers) stood on the bleeding edge. – Adam Blyweiss
Stream: Bandcamp
---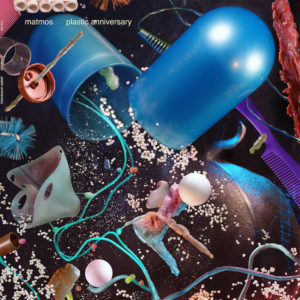 Matmos – Plastic Anniversary
It's easy to get tripped up by the conceptualism behind Matmos releases, for better or for worse. This would be a mistake. It's not that their concept-driven records—here, a record about pending ecological collapse framed in explicitly plasticine sounds like a toy armageddon—have unsatisfying intellectual cores to them. Far from it. It's just that sometimes fixation on these heady elements can distract from the very real successes these concepts contribute to when it comes to sound design, which has always been the ingenious space Matmos develop. Plastic Anniversary is perhaps not their greatest album, but even an alright album from the duo shows why the legendary Björk chose to work with them: the sound design and composition are simply delightful. – Langdon Hickman
Stream: Bandcamp
---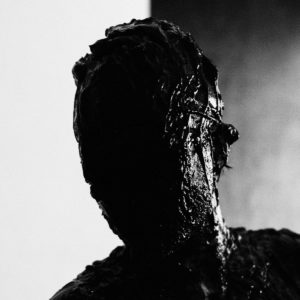 Maenad Veyl – Body Count
The phrase "getting under your skin" usually connotes irritation or bother, and surely there's some of that feeling going on as you listen to Italian producer Thomas Feriero's first Maenad Veyl release in seven years. That's because his house and techno conceits are buttressed here by the infernal armor of industrial-music references: gnarly bass synths, machine-gun melodies and rhythms, vocals processed by the devil's hand. Think back to the days when Skinny Puppy and Ministry releases were regularly beating the shit out of each other, and you, with hypnotically pounding runout grooves and inscrutable growling. It's that kind of good pain heard on Body Count, an album as quick to turn off as to turn up depending on your mood. – Adam Blyweiss
Stream: Bandcamp
---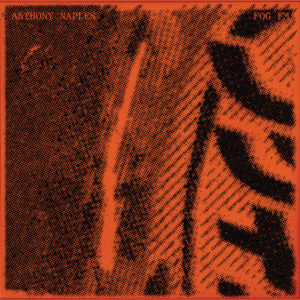 Anthony Naples – Fog FM
If Anthony Naples' last record Take Me With You was for post-club hours, then Fog FM sees the American DJ returning to the party, except things have gotten a little weirder. Oddball sound design is all over Fog FM. Just take the rattlesnake hiss all over the title track. These are complex and carefully sculpted dance songs, that exist in the liminal space between techno and house. And what's most impressive (and important) is that they never lose sight of the big beat, the thing that'll get you out of your chair and onto the dance floor. In many ways, Fog FM resembles Luomo's legendary Vocalcity. Both records take "micro" sounds and make huge dance tracks out of them. – Ben Cohn
Stream: Bandcamp
---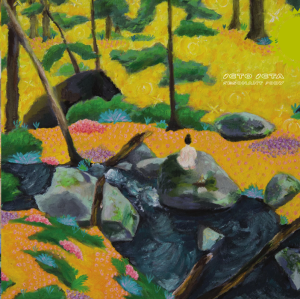 Octo Octa – Resonant Body
On Resonant Body, Octo Octa knows the power of the breakbeat. The percussion here slams us into the groove, making us captives forced to dance. And then the vocal samples hit, and the songs go over the top, straight into unbelievable fun. Every track is somehow more intense than the last. They're sweaty and endlessly energetic songs, meant more for big open spaces than headphones, even if you'll be dancing in both scenarios. The overwhelming happiness (and the cover of the record) bring to mind Matisse's painting "Joy of Life," a multi-colored paradise full of freedom. – Ben Cohn
Stream: Bandcamp
---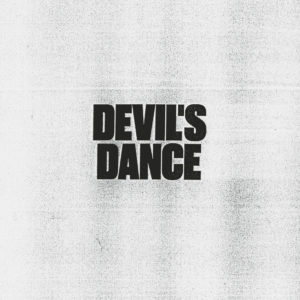 Ossia – Devil's Dance
Devil's Dance, emphasis on devil. Daniel Davies, the producer behind Bristol-based Ossia, is a purveyor of particularly dark and grimy electronics, fusing ominous ambient sounds with dub techno that comes in countless shades of menacing. Take for instance "Dub Hell," an appropriately named exercise in echo effects fed through fire and brimstone to come out the other end sounding like Super Ape at the epicenter of the apocalypse. Not unlike Andy Stott, a producer with a similar penchant for beat-laden terror, Ossia finds brilliance and even beauty through bizarre, unsettling means, whether in the form of a slow, oozing industrial sound in the title track or the echoing saxophone layers in "Radiation." These aren't the sounds you'd necessarily associate with techno (or dub or what have you). Ossia isn't conforming to genre, but reshaping it in his own image. – Jeff Terich
Stream: Bandcamp
---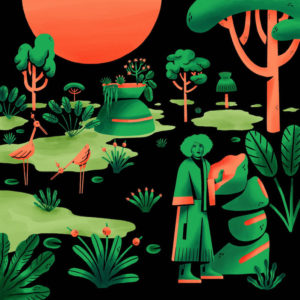 rRoxymore – Face to Phase
The foghorn bellow at the top of "Home Is Where The Music Is," the atmospheric pensive and beatless opener on Face to Phase from the French-born Berlin-based producer rRoxymore, acts as an immediate signpost. Like the way director Noah Baumbach gives you a strong whiff of what his film is about within the first three minutes of rolling. Yep. That boggy frequency informs us, drop the dance shoes. Fire up some Absinthe. Let's all get small with the Wormwood.  Hermione Frank's stellar debut asks us over eight distinct compositions, that displays no concern about packing a dance floor at Tresor, Berghain, and Panorama Bar venues, how do you allow noise to move you? Face to Phase flagrantly advertises its affection for combining acoustic music and raw noise, mapping out new coordinates for electronic music. Understand this: Drum and Bass, UK Funky, Grime, Dub, and Breakcore derivatives never sounded so alive. With the plug pulled. – John-Paul Shiver
Stream: Bandcamp
---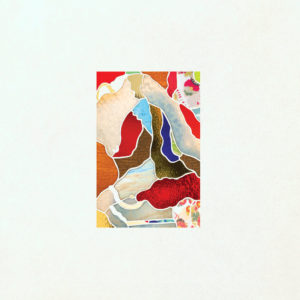 Teebs – Anicca
Fast forward five years since Mtendere Mandowa, aka Teebs, released E S T E R A, the Los Angeles producer invested time for life and family to grow before his eyes. Made mostly in his home, with a Roland SP-404 sampler, Mellotron M4000D synthesizer, a Ghanaian harp-flute called a Seprewa, guitar, and laptop, Anicca, his grown-folk serenity statement, is embedded with tranquil compositions that ruminate sonically for 51 minutes. Inserting heightened and holy eclectic blends consisting of chamber pop, modal acoustics, and experimental hip-hop gives this long-player a bit more wings and challenge than E S T E R A did years ago. "If you listen closely you might hear my daughter speaking or my wife typing on a laptop on the record"—statements like that informs us all, Teebs, these days, is in a different creative space. L.A. vocalist Jimetta Rose, with her trademark sunshine in my back pocket essence, rises to the top of a laundry list of serious musicians in, out and adjacent to the Low-End Theory progressive clique. This new rhythm of familial stillness gives way to the morning sunrise at any time during the day. – John-Paul Shiver
Stream: Bandcamp
---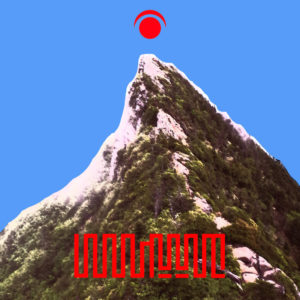 Tengger – Spiritual 2
A Korean duo from the Berlin school, Tengger explore a wide expanse of cosmic synth waves throughout the 51-minute duration of Spiritual 2. And upon a first stream of the album, it's easy to pick up on some of their German influences—Tangerine Dream, Klaus Schulze, Neu!, Cluster—not to mention the meditative atmospheres of late '70s Eno. (And if you listen even closer, some of the more transcendent moments on Boredoms' masterpiece, Super æ.) But the "Spiritual" part of the title isn't mere stylization. The Seoul-based outfit build their stairways to heaven one vibrating platform at a time, the end result a holographic transport to the cosmos that feels like restorative therapy as much as it is a window to the future. – Jeff Terich
Stream: Bandcamp
---
Toro y Moi – Outer Peace
Chaz Bundick is doing everything in his power to make us forget all about the c-word. Oh, Outer Peace is chill, but he's riding an entirely different kind of wave, one steeped in classic house tracks and imbued with even more oddball funk. This half-hour of soul power grooves deeper than any other item in the Toro y Moi catalog to date, with Bundick ever the idiosyncratic maestro at the helm. From the opening sputter of beats of "Fading," it's clear that this brand of Toro is clearly engineered for dancefloor ecstasy, with more than its share of headphone easter eggs ("James Murphy is spinning at my house," from the Hall & Oates nod "Laws of the Universe" deserves an emphatic chef's kiss). Outer Peace is a compact dance party that never wears out its welcome. – Jeff Terich
Stream: Bandcamp
---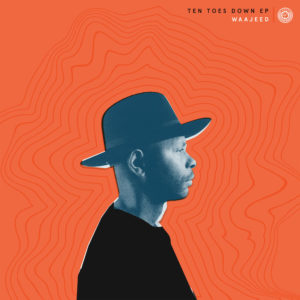 Waajeed – Ten Toes Down
Over the past decade, Robert OʻBryant aka Waajeed has watched thieves attempt to enter the temple of house and techno, and water it down. Way down. In response to this "redistricting" Jeedo has marched that sound right the fuck back to its unapologetically Black rhythmic perspective. When traveling through Detroit, remember: EDM is a dirty word. Ten Toes Down, from earlier this year, sees Waajeed over five tracks keep our collective spirits positive while administering R&B, funk, disco and soul through the uplifting of call and response communication. "Heavy," featuring Candi Lindsey aka former Wu-Tang Clan vocalist Blue Raspberry, is a soulful house statement of salvation, giving extra life. Ten Toes Down keeps the anti-virus against algorithmic silliness, potent and direct. – John-Paul Shiver
Stream: Bandcamp
---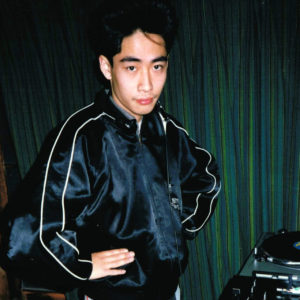 Shinichiro Yokota – I Know You Like It
Shinichiro Yokota has been making life affirming house music since the late '80s. The appropriately titled I Know You Like It is a club record, front-to-back bangers with no breathing room. Listening to it is an instant transport into 1992. Yokota has a preference for corny sounds—Nintendo flutes and arcade synths—and that's half the fun. These tracks don't just make you dance—they make you laugh. Standouts like "Time Traveling" and "Night Drive 2.0" show off the tried and true dynamics of great house songs: they rise and fall but they always surrender to the beat. Yokota knows that danceability is all that matters. – Ben Cohn
Stream: Spotify
---
Support our Site—Subscribe to Our Patreon: Become one of our monthly patrons and help support an independent media resource while gaining access to exclusive content, shirts, playlists, mixtapes and more.