The Beach Boys : Pet Sounds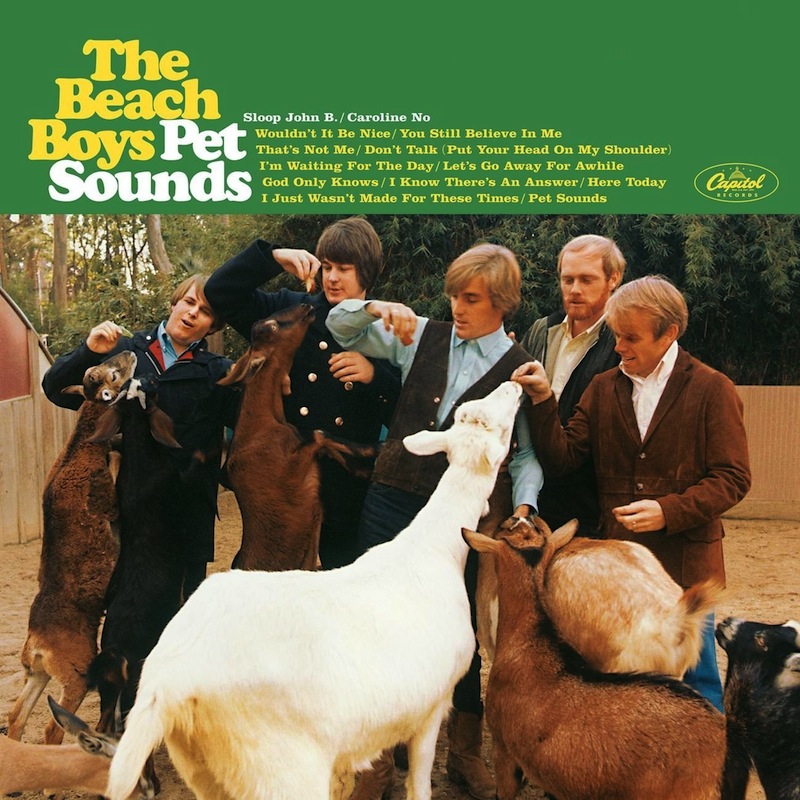 Only to be bested by the legendary Sgt. Pepper's, The Beach Boys' landmark Pet Sounds was voted the second best album by Rolling Stone's judges in a recent poll, but it wasn't always seen as the great album it is today. Having been created almost entirely by Brian Wilson alone, Pet Sounds was even disparaged by the rest of the band. It was, despite a few chart-topping singles, a critical and commercial bust. Brian Wilson, having decided to quit touring with The Beach Boys after 1964 due to stress, stayed at home and wrote songs for the band full time. After hearing The Beatles' Rubber Soul in late 1965, he knew that light pop songs about surfing and cars just weren't going to cut it any more and that pop music was going to head into a much more important and introspective direction. And boy howdy, could Brian Wilson be introspective!
Pet Sounds is a reflection of a world in which Brian Wilson felt he did not fit in. Even album opener and big hit "Wouldn't It Be Nice," on the surface a simple love song, was, underneath, a plea for acceptance: "And wouldn't it be nice to live together / In the kind of world where we belong." Wilson follows that song up with "You Still Believe in Me," with the first verse saying, "I know perfectly well / I'm not where I should be." The song gets even heavier and into the true heart and soul of Brian Wilson's tortured psyche in the last verse:
"I try hard to be strong
But sometimes I fail myself
And after all I've promised you
So faithfully
You still believe in me
I wanna cry"
And that's just the first two songs! I have a hypothesis that I don't have near enough room here to prove, but just hear me out. It's my theory that if Neil Young is the godfather of grunge (although Keith Richards has made a point for himself, maybe 'grandfather' of grunge?), then Brian Wilson is the godfather of emo and Pet Sounds is the first emo album ever made. "I Just Wasn't Made for These Times" is one of those songs I would use to prove my point. Sometimes I feel very sad is repeated throughout the song.
The music of Pet Sounds has been much talked about also. Trying to emulate Phil Spector's vaunted "Wall of Sound", filling in every silent space with something, whether it be kazoo, bicycle bell, clown horn, or dog barking. As mentioned earlier, Rubber Soul also set the bar for musical diversity with its first commercial inclusion of sitar and other Middle Eastern influences. The music was the first thing Wilson worked on, getting help on the lyrics from the famous Tony Asher later, as well as filling in the vocal harmonies once the 'Boys' got back from tour.
For all intents and purposes, Pet Sounds was a Brian Wilson solo effort. The fact that vocalist Mike Love and the rest of The Beach Boys didn't warm up to it right away is definitely a vindication for Brian at this juncture. If you take a look at Wilson's biography page on his website, a good portion is dedicated to Pet Sounds and the now legendary never-released album Smile, his intended follow-up that delved even deeper into experimental sounds and introspective lyrics.
Paul McCartney once called Pet Sounds the best album ever made, and the transcendent "God Only Knows" his favorite song. Fun fact: "God Only Knows" is the first time the word `God' appeared in a commercial pop song! It is, hands down, one of the prettiest and most sincere songs ever written and is a true standout on an album filled with great songs. Another big hit was "Sloop John B", which, with peripheral listening, could easily be mistaken as another `fun' Beach Boys single about girls, cars, or in this case, sailing. Instead, the narrator of the song is having a terrible time and just wants to come home.
Pet Sounds absolutely drips with depression, loneliness, and alienation. The despair of Brian Wilson is palpable and real, yet set to such exquisite music and words that we have no choice but to go along for the ride and empathize. We all might never reach the lows that Wilson did in those years, but we've all had times at which we can listen to a song on this album and relate. Many other artists have including Frank Black who covered "Hang Onto Your Ego", an alternate version of "I Know There's An Answer". They Might Be Giants recently recorded their version of "Caroline, No". David Bowie released his tribute to "God Only Knows" on his Tonight album. That's just a small sample, but this album has touched many.
Although the album remains in the center of a chain of influence involving Bob Dylan, The Beatles, and other acts of the mid-sixties, Brian Wilson's songwriting power was a dormant volcano waiting to be touched off. In 1966, that event occurred in Pet Sounds and forever changed the landscape of pop music. Its effect was felt by those few with a keen awareness at the time, and most everyone else much later, but that effect was incalculable. It might have been difficult for people at the time to ponder the thought of an enjoyable album filled with such emotional lyrics, but Pet Sounds achieved it and paved the way for an entire genre.
Besides, how can you go wrong with an album cover featuring a band of 'surfers' feeding goats?
Similar Albums: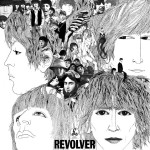 The Beatles – Revolver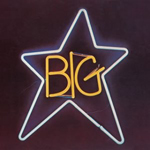 Big Star – #1 Record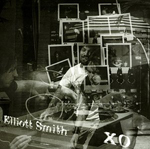 Elliott Smith – XO