The Best Albums of October 2019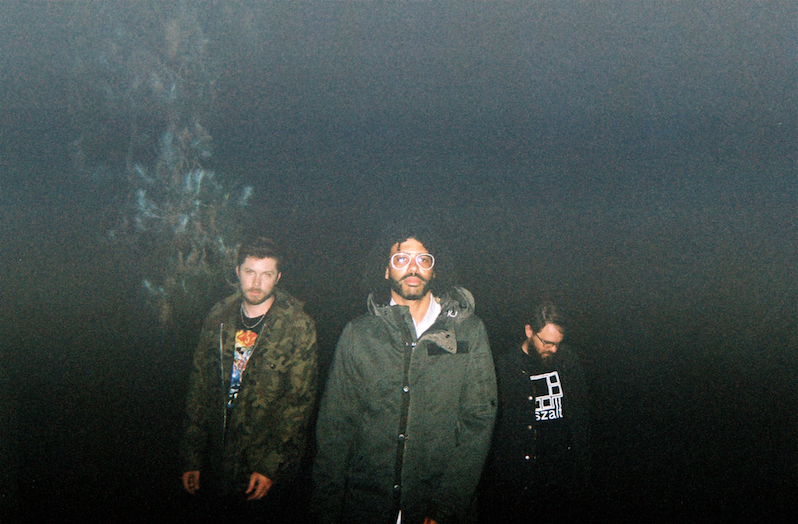 Another month down, and the sun has nearly set on 2019. In fact, this is the last monthly roundup of the best new music until we share our best music of the year, and that's a whole, big production. But October has been a hell of a month for music. Our list of the 13 best new albums out this month spans from jazz to death metal, hip-hop to double-length collections of spooky hymns from post-punk legends. It's been a big month for music. And we'll soon find out what kind of year it's been for music (though if you've been reading these monthly best-album lists, you should have some idea). Here are the best albums to hear from October.
---
Yazz Ahmed – Polyhymnia
(Ropeadope)
Bahraini-British trumpeter Yazz Ahmed might not yet have the name recognition of figures like Shabaka Hutchings or Kamasi Washington, but it's not for lack of talent or innovation. On 2017's La Saboteuse she presented a uniquely vibrant vision of progressive Arabic jazz that fused Eastern and Western sounds into a brilliant, richly layered set of compositions. Its follow-up, Polyhymnia, follows a similar thread, with titles that nod thematically to groundbreaking women such as Rosa Parks and Malala Yousafzai. The swings in sound and mood are wide, from an atmospheric composition like "Deeds Not Words" to the upbeat groove of "Ruby Bridges," but every corner of Polyhymnia brims with creativity and verve. – Jeff Terich
Big Thief – Two Hands
(4AD)
What We Said: The intricate interlocking guitars and percussion of the title track tell you everything you need to know about Two Hands: it is the sound of eight hands working in perfect harmony, forming a single musical body that, at its best, feels capable of moving heaven and earth, and explaining all that lies in between. – Jacob Nierenberg
Danny Brown – uknowhatimsayin¿
(Warp)
What We Said: Brown's old-school bona fides were never in question, despite all of his albums carrying a modern and avant garde sheen thanks to collaborators like Paul White. uknowhatimsayin¿, by comparison, is the first Danny Brown album steeped in classic boom bap. – Jeff Terich
Nick Cave & the Bad Seeds – Ghosteen
(Bad Seed Ltd.)
What We Said: As frequently as Cave seems to be exploring some elevated, fantasy realm in Ghosteen's lightest moments, what lingers are the hard truths and the hurt that never quite goes away. But Cave chose to let us into that world, into understanding his most vulnerable moments, and it's a beautiful place to be, if one that's hard to visit without shedding quite a few tears. – Jeff Terich
clipping. – There Existed an Addiction to Blood
(Sub Pop)
What We Said: clipping. evince an understanding of the fact that what makes horror work is atmosphere, that a good slasher is as much about the score as it is about The Shape. – Ben Dickerson
Gatecreeper – Deserted
(Relapse)
What We Said: Deserted, much like its predecessor, is as pure a distillation of an old-school death metal ethos as one is likely to hear in 2019, albeit one that benefits from updated production and several more decades' worth of influence. In some ways, it's easy to hear Deserted as a kind of death metal ideal. – Jeff Terich
Kaleta & Super Yamba Band – Mèdaho
(Ubiquity)
Benin-born Kaleta has a résumé that would make any crate-digger's head turn: Now based in New York, the guitarist, singer and bandleader earned his chops performing with both juju pioneer King Sunny Adé and Afrobeat icon Fela Kuti before heading up his own band. And the influences of both African musical legends, not to mention James Brown as well as Benin's own El Rego, loom large on the outstanding Mèdaho (which, to clarify, was released in September). But even more than that, the album finds Kaleta striking a uniquely funky and psychedelic path of his own, tearing through the fiery "Mr. Diva," carving out an infectious Afrobeat groove in "Goyita," and taking a hypnotic journey on "Super Yamba Theme." The title of the album, translated from the Goun dialect in Benin, means "elder" or "big brother," which in some ways is Kaleta's nod to the musical heroes that gave him a chance. But Kaleta's more than shown the chops to prove himself a master of funk on his own. – Jeff Terich
Lightning Bolt – Sonic Citadel
(Thrill Jockey)
What We Said: Lightning Bolt has pushed past their self-imposed limitations and entered another plane of experimentation, ironically one that would feel intimate and familiar for most other artists. – Brian Roesler
Angel Olsen – All Mirrors
(Jagjaguwar)
What We Said: The grand scope of All Mirrors seems like a drastic reinvention on first blush. And in many ways, it is—in terms of sheer personnel, the album easily eclipses its similarly outstanding but more rock-focused predecessor. Yet the songs are still identifiably Olsen's. – Jeff Terich
Tawiah – Starts Again
(First Word)
What We Said: It's a project free of major label slickness, tapping an ethereal grandeur in the making. Billed and presented as an exploration of Tawiah's identity as a queer woman of color, raised in a pentecostal family, the album's lyrical content expresses inclusivity, want and belonging, making this record accessible to all humans. If they choose to just listen. – John-Paul Shiver
Thank – Please
(Buzzhowl/EXAG)
It's seemingly always a good time for bands with guitars in the British isles, but at the moment those guitars are louder (Idles), punchier (Shame) and twisted into stranger shapes (Black Midi) than usual. Leeds-based Thank, likewise, make a point of using guitars as a source for psychological fuckery, whether crafting blisteringly intense anthems ("Two Hour Lunch") or dance-punk for heathens ("Think Less"). Their new EP is four tracks' worth of manic noise squall and muscular post-hardcore punch, resulting in one of the most exciting recordings to be made with guitars all year. Given the sheer explosiveness of Please, a record constantly on the verge of bursting or breaking down, god only knows what kind of damage they could do with the real estate of a full-length LP. – Jeff Terich
Vastum – Orificial Purge
(20 Buck Spin)
Don't think too long about what the title of Vastum's latest means because, well, the idea of an "orificial purge" is pretty gross when you get down to it. Such transgressive ideas are part and parcel in death metal, the tradition of which Bay Area bruisers Vastum aren't about to go breaking. However, the style of death metal they perform is exceptional on a musical level, delivering a heaviness and intensity that strips the genre's tropes down to their most primal and visceral elements, then reshapes them into something melodic but utterly venomous. Another excellent death metal album in a year already overflowing with them? Yeah, sure, I'll take it. – Jeff Terich
Wilco – Ode to Joy
(dBPM)
What We Said: With Ode to Joy, Wilco have challenged themselves to make a record that is vital while remaining true to themselves. The result is a record that toes the line between anxiety and fatigue (both personal and collective) and a scrappy, dogged kind of joy. – Tyler Dunston
---
Support our Site—Subscribe to Our Patreon: Become one of our monthly patrons and help support an independent media resource while gaining access to exclusive content, shirts, playlists, mixtapes and more.