The Body – "To Attempt Openness"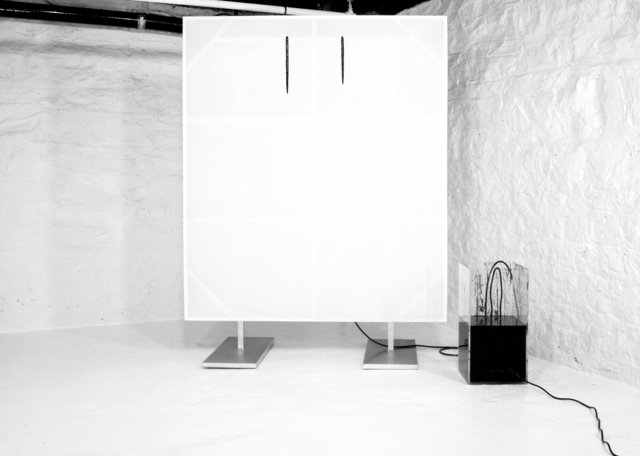 In the video clip for The Body's "To Attempt Openness," from the newly released Christs, Redeemers, is a lot less terrifying than their previous, grainy snuff-esque clips, but it's certainly unsettling in a different way. Directed by Alexander Barton and The Body, the video depicts an art installation in which tubes inject a blood-like paint substance onto a canvas, slowly, in drips. The effect is something like bleeding, with two streaks of the substance collecting onto the floor beneath the canvas. It's stark and chilling.
The Body – To Attempt Openness from Thrill Jockey Records on Vimeo.