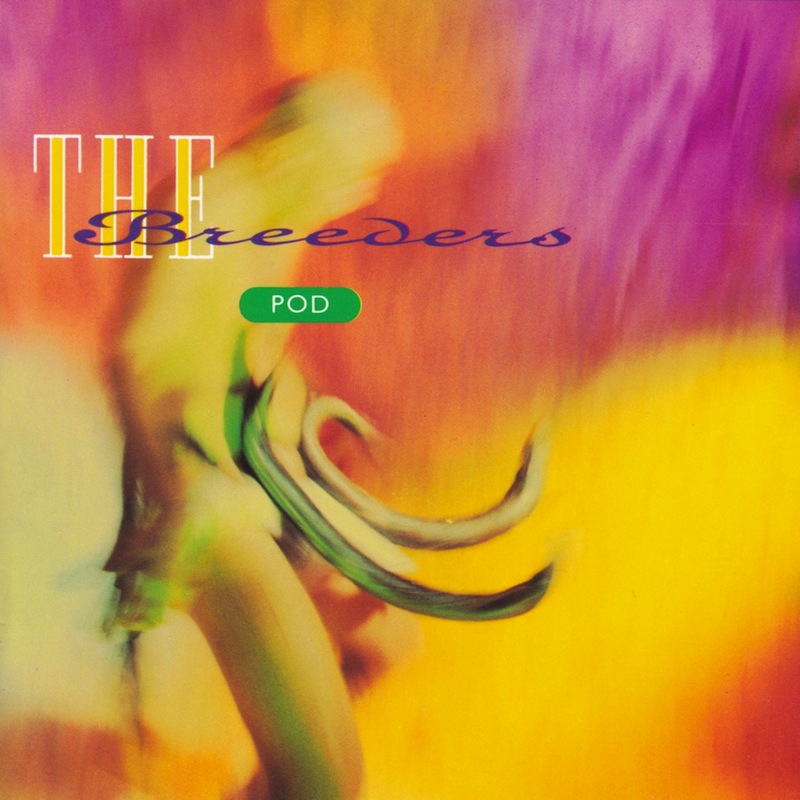 It may very well come down to Kim Deal vs. Frank Black. The two musicians have a torrid history as both members of the Pixies and former lovers, two situations that didn't exactly end well. Since then, both Deal and Black have ventured into outside-Pixies territory – Black as a solo artist and leader of the Catholics, and Deal with the Breeders, a '90s band in which she served as guitar player and frontwoman and also played with her sister, Kelley Deal (post-Pod). And whereas both projects have survived past their '90s beginnings, Frank Black has somewhat of a downtrodden persona, a "fuck you, I do what I want" self-centeredness that results in the release of more than a dozen studio albums just for the sake of doing so.
One can make the argument that making and releasing albums without really looking at the overall importance is simply a masturbatory pursuit, and not particularly necessary or significant. Deal, however, worked with the Breeders on less frequent and more thought-out releases, the latest of which was a reunion album and tour in 2008. The more careful construction of Mountain Battles and warm photos of Deal and crew on this recent tour demonstrate genuine nature and relevance; I don't know if the same can be said about the public persona of one Black Francis. The two made groundbreaking music together in the Pixies, but post-Trompe Le Monde, I pick Kim Deal.
Let's remember, then, that Pod is much more than a Pixies' outtake, or an album full of "Gigantic" B-sides (which, by the way, wouldn't be something I'd say no to). It's Kim Deal plus Throwing Muses' Tanya Donnelly, Perfect Disaster's Josephine Wiggs and Slint's Britt Walford playing creatively lo-fi, angular rock and roll, right along the lines with the beginning stages of indie rock as it emerged in the 1990s. Pod as a title actually sums up the record quite nicely, as the songs are tightly wound and minimal, confidently contained and prime for growth. The riffs on songs like "Doe," "Hellbound," and "Opened" are power-pop driven garage rock, melodic yet dirty and powerful. The rest of the album falls in line around those tunes, full of crashing tempos and hypnotic dynamics, always enthusiastic and never uninspired. Pod was the innovative beginning of the Breeders' journey, and while there were bumps along the way (a.k.a. 2002's Title TK), it paved the way for 1993's successful Last Splash and 2008's hard-earned Mountain Battles return. It's great to have seen the Breeders re-emerge this past year, clean and refreshed, demonstrating that they were more than just another 1990s flash in the pan.
Similar Albums:
Electrelane – No Shouts, No Calls
Pixies – Trompe Le Monde
Spoon – Telephono/Soft Effects