The Cradle : Laughing In My Sleep

Two men walk towards each other in a Greyhound bus station in Columbus, Ohio. They speak, and then step away. Even though they seem like strangers, they've shared a moment of contact that seemed to erupt out of nowhere. Paco Cathcart witnessed something like this while on tour, but the song he wrote from this memory, "Society of Men," is not just about the factual details of the interaction, but a small world imagined around it. Cathcart describes a kind of interconnected association between all males, a "self-routing conspiracy." One of the men demands payment of the other, Cathcart saying: "he wants more money, you're lucky he won't get grimy, put your mother in a black dress." The song is only a minute and twenty-three seconds long, but Cathcart uses that time to build a fantastical moment of Scorsesian gangster drama out of a mundane, if odd, sighting in the Midwest. This is one of Cathcart's talents: finding mystery in the minute. It's been a consistency among his albums as The Cradle, an indie-folk project that has become stranger and richer with each release. "Society of Men" is one of 21 songs that make up the lovely new album by The Cradle, Laughing In My Sleep, a travelogue of sketches that take us on the road with Cathcart and his friends.
Cathcart has said that his goal for Laughing In My Sleep was to make a record that includes all the different styles he's tried out with The Cradle. That means that these songs are split between drum machine tunes that Stephin Merrit would be proud of and folk songs a la Nick Drake. Almost all are under three minutes, and most unfold like "Society of Men:" oblique and brief auto-fiction; stories that affect the listener even without much context at all.
Many of these songs also include Cathcart's friends and collaborators, such as Lily Konigsberg, Ani Ivry-Block, and Sammy Weissberg. Cathcart has produced and played on their records and they've guested on his. The inclusion of the other people who populate Cathcart's life helps to animate the small studio apartments in Brooklyn and the dirty tour vans the songs take place in. Take "End of Day," a song about Cathcart's neighborhood. Lines like "I'm walking with that buzz when I'm walking down my street" and "when I walk by the park all the kids hit their 3's" directly refer to locations like Troy Avenue and St. John's Park. These places are real to Cathcart, and they become real to us, realized through not just his descriptions and the inclusion of his friends, but the production itself.
Cathcart has long been fascinated with analog recording, but his recording techniques on Laughing In My Sleep help reinforce the themes of place. Some of these songs were recorded on 4 tracks, others on 8 tracks, and a few on just an iPhone. Cathcart has spoken against production that removes the ambient sound of place from the recording ("I'm naturally suspicious of the impulse to try and make recordings sound like they were made in a vacuum. I smell money and twisted ego behind it. I've always wanted my music to sound like where I've been."). Cathcart is also interested in his reel-to-reels as instruments themselves, not just as documenters. He reacts to them, what they're giving him, improvising with them to make music on the fly.
These careful directives for Cathcart's art making work together to make any record by The Cradle an extremely specific document of place and creator. In a lot of ways, this is an album that will only ever be fully understood by Cathcart, and yet, for 45 minutes he's invited us into his home, to sit on his floor and listen to him make music with his best friends. It makes sense then that the cover is 15 close-up photos of what could be microscope slides of flowers or a tracheotomy. What they are is besides the point; what we're seeing is incredible intimacy without context, a closeness we have not earned and yet are granted. Without context, we are forced to take the music as it is. It sounds pretentious, but it makes Cathcart's music eminently approachable.
---
Label: NNA Tapes
Year: 2020
---
Similar Albums: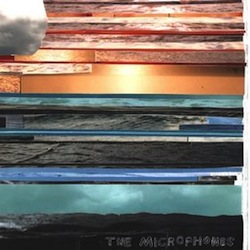 The Microphones – It Was Hot, We Stayed in the Water

(Sandy) Alex G – House of Sugar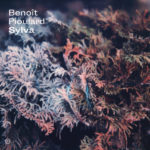 Benoit Pioulard – Sylva