(Sandy) Alex G – House of Sugar
The late '90s, in hindsight, felt as much like a time of joyful chaos in alternative music as much as it does a kind of bottom-of-the-barrel moment in rock music. Metal begat nu-metal, grunge begat post-grunge—which is arguably worse than nu-metal, which at least was kind of fun in how dumb it was—but in indie rock circles, patchwork eclecticism often won out over the idea of making an album that felt like a seamless and cohesive piece from front to back. Instead, you'd hear an album where a home-recorded folk track would sidle up against a rock anthem, where an exotica instrumental would segue into a synth-heavy pop track. This was the era of Sparklehorse and Cornelius and Matador-era Guided by Voices, of Beck and the Jon Spencer Blues Explosion (Acme, specifically). Albums felt more like mixtapes, as bands increasingly made full use of a CD's 80-minute running time, something that fewer and fewer do anymore now that CDs aren't the dominant medium.
(Sandy) Alex G's 2017 album Rocket seemed to most strongly evoke this period in independent music over any specific sound or style. In fact, it didn't really sound like any of those artists—just as they didn't sound like each other, necessarily—and it fits comfortably on just two sides of vinyl. But it carried a sense of playfulness and unpredictability that made its sequencing play out like a series of delightful surprises: the Elliott Smith-like serenity of "Poison Root" bleeding into the alt-country bounce of "Proud" and then the dreamy jazz-pop of "County," or the twinkling psychedelia of "Witch" unfolding into the sinister clatter of "Horse" and the fucked-up noise-trap of "Brick." As often as it's been said that indie rock is having a '90s nostalgia moment, that seems to be more correlated to specific guitar tones than anything. Alex Giannascoli is one of the few artists right now who's finding inspiration in a curious boundlessness, finding connections between textures and ideas that on the surface have little to do with one another.
House of Sugar is a lot like its predecessor in many ways, showcasing a similarly affecting alt-country aesthetic as that of his standout 2017 song "Bobby." And, also like Rocket, it's not fenced in by that aesthetic either. If anything, House of Sugar swings wider, takes bigger risks, goes even weirder. It only seems to deepen the mystery of who (Sandy) Alex G is, what he does and why he does it. He's an artist who changed his name to avoid confusion with a different singer/songwriter, having done so without offering much explanation, and a musician who lent some guitar tracks to Frank Ocean's Blonde by a kind of happy fluke. It only makes sense that House of Sugar often feels like a hallucination or a beautiful daydream.
As often as House of Sugar drifts in and out of any particular aesthetic motif or sonic approach, that distant, melancholy dreaminess is a constant. That it's, in large part, an album consumed with ideas of addiction or consumption only seems natural given the illusory bliss it so frequently evokes. Opening track "Walk Away" is one of the most explicit examples, a gorgeously disorienting bit of layered dream-pop that's just a few shades off from Slowdive, with Giannascoli repeating the mantra, "Someday I'm gonna walk away from you/Not today, not today." Just one track later, Alex trades the layers of backward effects for a more straightforward indie-folk strum, which in turn gives him the opportunity to more directly address the toll addiction's taken on his friends: "He was a good friend of mine, he died/Why write about it now? Gotta honor him somehow/Some people crying that night/Yeah, Fentanyl took a few lives from our life."
It's in the dead center of the album where House of Sugar begins to feel like a strange trip in itself. "Taking" isn't an instrumental, but its two brief verses are obscured, Oneohtrix Point Never-style, in synthetic effects, obscuring the actual words themselves, as does the sweeping and dramatic "Sugar," an art-pop creation just this side of Kid A that, beneath the robotic layers, finds Alex chanting, "Put me in the air/I wanna be with you." Yet the album's best songs are to be found in its sober first third or in its comedown finale. Of the former, lead single "Gretel" stands tallest, Giannascoli retelling the story of Hansel and Gretel through a singularly sugar-hungry Gretel over a darkly psychedelic pop arrangement. Yet closing track "SugarHouse," recorded live, is the album's most direct moment of pop glory. It's a Springsteenian ballad, complete with a constant presence of saxophone and a heroic vocal performance just a little out of Alex's range. The song is named after a casino near his Philadelphia home, and even its protagonist seems to have been pulled from The River or Nebraska—a down-on-his-luck gambler that can't quite seem to pull himself away from self-destruction: "Baby, I've been a good boy/But I can't seem to keep it straight/Feels like I'm always waiting/For another chance to play the game."
House of Sugar, much like the albums by Sparklehorse and Cornelius that (Sandy) Alex G inadvertently evokes, never stays in one place too long—this is an album that takes its journey through alleyways, basements and fire escapes. But there's a thread that runs through each song, tethering what at times feels like a set of music that could drift away at any moment. At its strangest and most unmoored, House of Sugar remains pretty and fascinating. At its best, it's poignant and aching, and enigmatic as ever, a mixtape to be played over and over again until it's worn out.
---
Label: Domino
Year: 2019
---
Similar Albums: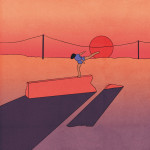 Jay Som – Anak Ko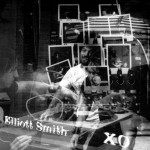 Elliott Smith – XO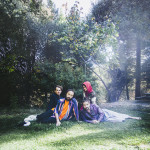 Big Thief – UFOF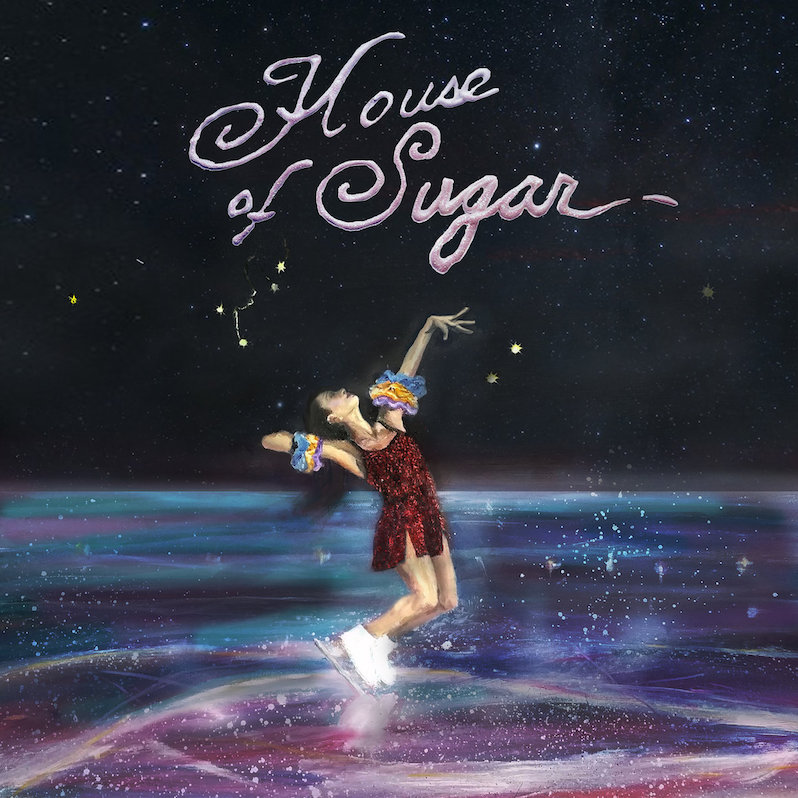 Buy this album: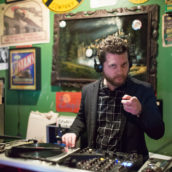 Jeff Terich
Jeff Terich is the founder and editor of Treble. He's been writing about music for 20 years and has been published at American Songwriter, Bandcamp Daily, Reverb, Spin, Stereogum, uDiscoverMusic, VinylMePlease and some others that he's forgetting right now. He's still not tired of it.