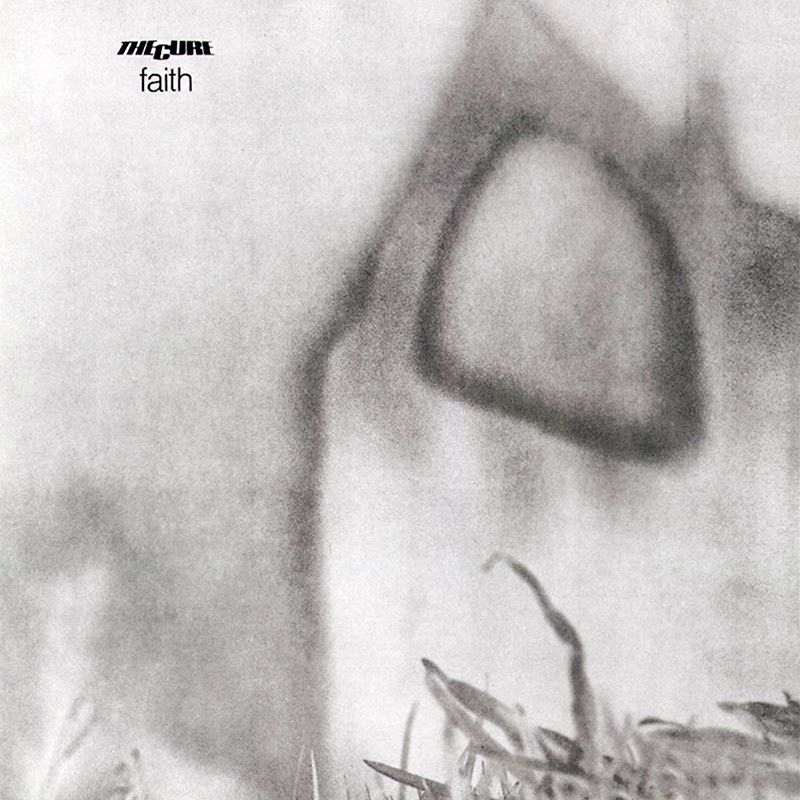 Early on, The Cure had a reputation for being overly gloomy with their haunting dirges, somber tones, and ghostly blurry vocals. Faith, their third (or fourth if you count Boys Don't Cry) album in a catalog that spans 41 albums (counting all of their the LP's, live records, reissues, and deluxe editions), showcases the band's artistic leaning toward goth rock, synth-pop, electro-prog, and ambient music. The atmospheric pieces of Faith produce cavernous echoes, strong funky beats countered by minimalist drum rolls, and spacious arrangements that spread mesas of sound waves across wide melodic fields.
The album opens with intensely dark toned timbres filtering through the keyboards, and drum beats reaching low into deep-pitched octaves on the track "The Holy Hour." Vocalist and guitarist Robert Smith navigated the tones of the instrumentation into creating swirling moods and heralding a trance effect that called people into its dimensions. The Cure's requiems were transfixed on the arc of the synth progressions, which, in the case of Faith, were performed by Laurence "Lol" Tolhurst who expanded from playing the drums to playing the keyboards in 1980.
Smith and Tolhurst had known each other since they were schoolmates growing up in Crawley, England and began the band in 1979 when they were called An Easy Cure, but truncated to The Cure by the release of their debut album Three Imaginary Boys on Fiction Records in 1979. The Cure originally began with bass guitarist Michael Dempsey who left in 1979 and was replaced by Simon Gallup who served as the bass player on Faith.
Gallup added furrowing mounds of funk on tracks like "Other Voices," "Doubt," and the title track, which gave the songs a beating heart rate permeating through the lengths of synth channels. The Cure's tendencies for synth and sonic effects in crafting energetic chattels and somber moods would be found in material by Love And Rockets, Orchestral Maneuvers In The Dark (OMD), and Siouxsie And The Banshees whom The Cure opened for on their first major UK tour.
The Cure layered their tones like Aztec Camera to build monolithic films of thickness like on the song "Primary," which shows the band's ability to pile racy synth textures and layer them with plods of drum and bass lines to erect melodic structures. The Cure spearheaded their music into Art Rock with electro-prog rock sessions like "All Cats Are Grey" and "The Funeral Party." Smith's lethargic vocals and the band's reflective fizzling tempo moves would become their trademark and give them an iconic presence on the music scene. Their orchestral synth moodscapes would be influential on contemporary bands like Q And Not U and Hint Hint, who would much later explore the realm of synth tonality and swirling mood notations.
Faith was reissued in 2004 and a deluxe edition was released in 2005, and it is interesting to see that it was The Cure's gloomy period by which a future generation would be influenced, seeing as The Cure had a very successful stint with their relatively more upbeat Kiss Me, Kiss Me, Kiss Me in 1987. Maybe that album is for another generation to identify with further down the road. The Cure would be the first to admit that life is cyclical and if you live long enough, you get to experience everything twice in a lifetime.
Similar Albums:
Joy Division – Closer
The Cure – Pornography
Echo and the Bunnymen – Porcupine