The Cure's Robert Smith to curate L.A. festival this fall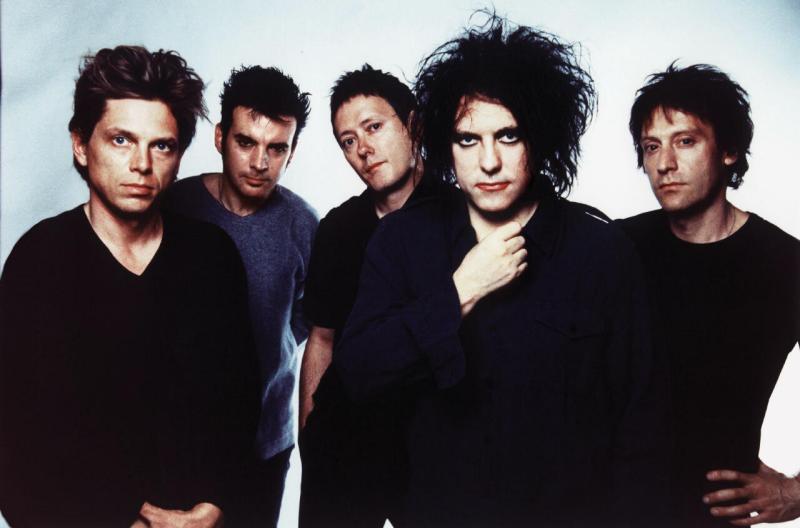 This is already a big year for The Cure, after their induction into the Rock and Roll Hall of Fame. But there's more in store for the legendary post-punk band, as Robert Smith revealed on the Sirius XM show Debatable. Smith announced that he'll be curating a music festival this fall in Los Angeles, similar to his recent Meltdown festival curation in the UK last year.
"We'll be announcing another one later this month, which will be a really special one, actually, because we're curating it," Smith said on the show, as Slicing Up Eyeballs reports. "So it's going to be on the West Coast. There's going to be about ten other acts, all hand-picked. I just wanted to do something a bit like [last summer's 40th anniversary concert at London's] Hyde Park. Something a bit celebratory."
Additionally, The Cure will be live streaming their final Disintegration show in Australia on May 30 from the Sydney Opera House.
"TODAY MARKS 30 YEARS SINCE THE RELEASE OF THE DISINTEGRATION ALBUM – AND WE ARE VERY PLEASED TO ANNOUNCE TO CURE FANS AROUND THE WORLD THAT WE WILL BE GLOBAL LIVE STREAMING OUR FINAL PERFORMANCE FROM SYDNEY OPERA HOUSE 30TH MAY, WHERE WE WILL BE PLAYING THE ALBUM IN ITS ENTIRETY pic.twitter.com/f2CZUDmLuc

— The Cure (@thecure) May 2, 2019
Three of The Cure's classic albums are featured on our list of the Top 100 Post-Punk Albums.