The Top 100 Post-Punk Albums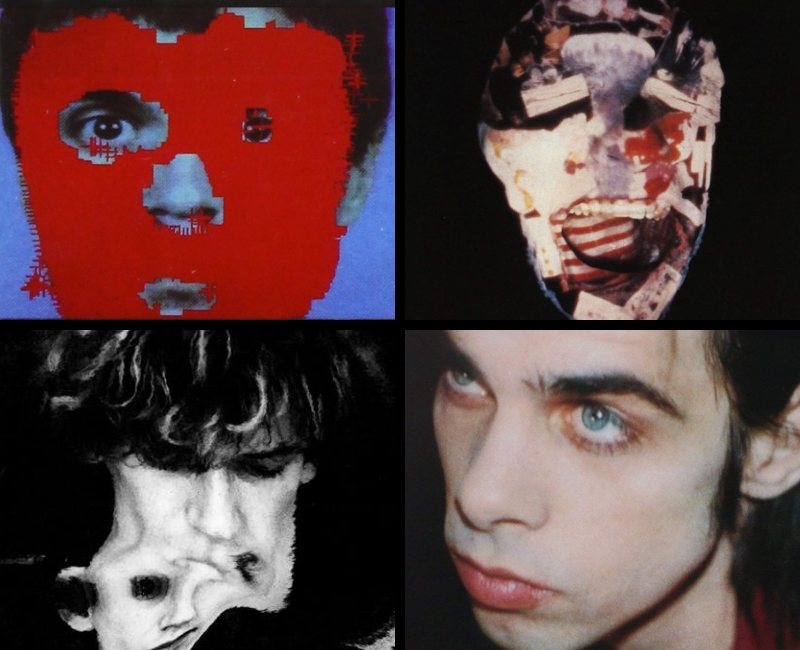 First there was punk: A natural outgrowth of rock 'n' roll in its purest form—wild, untamed, fast, young, loud and snotty. Then came post-punk, and in attempting to put together a definitive list of the best post-punk albums, telling the story gets a little more complicated. At its simplest, post-punk is what punk evolved into—though even that timeline's a little more complicated. Perhaps it's best illustrated by one of the iconic bands of the post-punk era: Joy Division. Formed after seeing The Sex Pistols live, the Manchester quartet took that raw energy and made it into a sound at once dark and muscular, streamlined and haunting in atmosphere, eclectic yet singular. And stories like that poured out of various locales: Manchester, Athens, New York City, Glasgow and Cleveland.
Post-punk is emblematic of an era more than a specific style, though with the rise of bands such as Talking Heads, Joy Division, Public Image Limited and Pere Ubu in the late '70s, common trends began to emerge within their music: pulsing basslines, expressionist abstraction, disco-adjacent rhythms and often an almost oppressive level of darkness. It's no wonder that goth-rock was born of post-punk. Post-punk was punk's moody, arty cousin, raised on Can and Fela Kuti rather than Chuck Berry, and concerned with the inevitable destruction of the Cold War. But it sure could dance.
With this list, Treble attempts to document 100 of the best post-punk album ever produced. That gets complicated when you consider the history, which continues on up to the present, with artists that continue to capture the progressive, dark and often sexy sensibility of the sound. And even some of the most iconic post-punk albums were made by artists that ultimately moved on to something else, such as R.E.M., U2 and New Order. We also ended up imposing a rule: There will be no post-punk revival albums on this list. It stops before Interpol's Turn On the Bright Lights. So while there are a handful of '90s-era albums here, ultimately this is an album that spans from late '70s to the late '80s. It's too rich a period to let be overshadowed. While there's a lot of material that inevitably ended up getting left behind, what's here is an essential marathon listen for those looking to soak in the mutant disco and attractive darkness. These are our top 100 post-punk albums.
***
---
100. Dog Faced Hermans – Those Deep Buds
(1994; Alternative Tentacles)
The dividing line between post-punk and post-punk revival is a blurry one, though the '90s weren't a fertile period for much of either. British anarchopunk/post-punk rabble rousers Dog Faced Hermans never seemed too concerned with what was in vogue, however, particularly since their far-left politics and chaotic approach to groove set them miles apart from the indie mainstream. On Those Deep Buds, there are rough connections to Wire, Sonic Youth and The Ex (with whom some members would later collaborate), though on the trumpet blaring anthem "Blessed Are the Follies," the sinister progression of "Volkswagen" or the politically-charged lullaby "Keep Your Laws/Off My Body," the band strictly march to the beat of their own time-signature-shifting drummer. – Jeff Terich
Listen: Bandcamp
---
99. Nick Cave and the Bad Seeds – From Her to Eternity
(1984; Mute)
Nick Cave is a storyteller. On some level all musicians are telling stories, but Cave taps into something eldritch and vicious, spins it forth in his voice, trembling and yelping, chanting in bellows like a prophetic drunk. From Her To Eternity is merely another narrative constructed by Cave, and its importance lies in more than just his signature voice. It is the album's attention to detail and an artful execution that feels totally encompassing in its horrific imagery. This album is a world you live in, and it's a miserable one—Cave wants your stay to be an anxiety-laden experience. But this journey is not only worth taking, it's absolutely essential to understanding post-punk's power.- Brian Roesler
Listen/Buy: Spotify | Merchbar (vinyl)
---
98. New Order – Low-Life
(1985; Factory/Qwest)
The third album from the surviving members of Joy Division showcased a band that had forged a bright hybrid of hard guitar pop and dance music—even as their commitment to thematic darkness remained very much intact. Low-Life is a crash course in faith abandonment and grim recognition, kicking off with its most downcast lyric ("Love Vigilantes") and coursing through elegies to pop-up love ("This Time of Night"), God ("Sunrise"), any sign of life coming from the colonies ("Sooner Than You Think") and Ian Curtis ("The Perfect Kiss"). The melancholy's sludge-thick and absolution's distant, even as New Order surrounds it with perfect beats and Bernard Sumner's irrefutable vocal melodies. – Paul Pearson
Listen: Spotify
---
97. The Waterboys – The Waterboys
(1983; Chrysalis)
Compared to the direction they'd eventually take with albums such as 1985's masterful This Is the Sea, The Waterboys' 1983 debut has a moodier tone. There is more christian imagery in the lyrics, providing a more gothic tone along with Mike Scott's trembling vocal performance. In fact, it's interesting to hear these themes in hindsight given the more pagan-influenced content Scott would delve into later; searching for the deeper meanings always makes this album fun to go back and listen to. But one thing that doesn't set this apart from The Waterboys' catalog is the production—the sound is incredible, and the album holds up better than the work of many of their peers from this time period. – Wil Lewellyn
Read More: 10 Essential Dublin Albums
Listen: Spotify
---
96. Sonic Youth – Bad Moon Rising
(1985; SST)
Bad Moon Rising is fraught with dread, with worry, with terror; it's at once anxious and aggressive, caught up in questions of sex and power and death and the lines between them. On this record, Sonic Youth are dissonant, disconnected, animated by noise, more interested in the space between songs than the songs themselves. It's an album best listened to in full, an immersion in Kim Gordon and Thurston Moore's frenzied headspace. Some records sound lush; this one is a desert, skies with too many stars and unforgiving landscapes and abandoned buildings. Eternal broken-down-car and cracked-earth music. – Ben Dickerson
Read More: The 30 Best Bands of the Past 30 Years
Listen/Buy: Bandcamp | Merchbar (vinyl)
---
95. LiLiPUT – LiLiPUT
(1982; Rough Trade)
The Swiss band formerly known as Kleenex embodied a certain brand of post-punk that would also include under its umbrella Bush Tetras and The Raincoats; a freewheeling, headstrong blast of energy and bluster, undercut by screeching vocals and skronking saxophone. Like so many of their cult contemporaries, a full-length album took a number of years to materialize, the band instead cementing their legacy with a blistering run of 7-inch singles. But when the album arrived, it was an electric resuscitation for this particular flavor of disruptive noise. A sorely undervalued player in the post-punk game, LiLiPUT are ripe for 21st century retrospective indulgence. – Max Pilley
Read More: 10 Great Punk Songs With Saxophone
Listen/Buy: Bandcamp
---
94. Flipper – Generic
(1982; Subterranean)
If there was ever an album that encapsulated nihilism with gleeful spite, it's Generic. Which is also ironically, not generic at all, it's just a heavy, dark and painful experience. Listening to Generic is actual aural masochism, like a long depressive sigh punctuated with apocalyptic musings, and with lyrics and vocalizations that read and sound like the mind of an unhappy human unraveling in real time. It is above all, an honest affair, from the zen like fixations of "Ever"'s vicious poetry, to "Sex Bomb" and "Way of the World"'s concussive, heaving mess of uneven guitars and warped percussion. Post-punk inspired, but closer to post-music in execution. – Brian Roesler
Listen: Spotify
---
93. The Church – Starfish
(1988; Arista)
Not Australia's biggest export by any means—AC/DC, Kylie and coal have that covered—but the cult following The Church enjoy extends well beyond the coasts of down under, and Starfish was the landmark in their deserved breakthrough. Singles "Under the Milky Way" and "Reptile" are worthy jewels, but the true strength of Starfish lies in its depth with a truly stellar set of tracks. The glittering repeated guitar lines create the rich atmospheric textures distinctive of post-punk, but Steve Kilbey's devotion to melody is what makes Starfish truly stand out as a classic and timeless record. – William Lewis
Listen/Buy: Spotify | Turntable Lab (vinyl)
---
92. The Wake – Harmony
(1982; Factory)
This Scottish band's debut gathered seven tracks of dank basslines, bright guitar jangle, deep and bruising drums, and touches of wobbly synths. If that sounds like a shadow of Joy Division and New Order, you'd be right: New Order's manager signed them to Factory Records before they left to play foundational twee on the Sarah label. But it was one broad, cool shadow in which to hide while considering—and embodying—the power of spare parts. – Adam Blyweiss
Listen/Buy: Spotify | Merchbar (vinyl)
---
91. Cocteau Twins – Garlands
(1983; 4AD)
Garlands isn't the Cocteau Twins that most listeners know. It's not the shimmering sheets of guitar from Robin Guthrie, nor the ethereal drift into beautiful inscrutability that's made the band worthy of a hilarious meme. It's something much more sinister and nightmarish—two adjectives that seem almost contradictory to the aesthetic that the band honed over their nearly two decades together, even if the ethereal glow of Treasure harbored its share of ghosts. But Garlands begins with a song called "Blood Bitch," piles on sheets of Bauhaus-like guitar noise and frequently delves into the most evil of darkwave sounds. Before they offered the promise of heaven (or was it Las Vegas?), they took a detour through a different sort of sin city. – Jeff Terich
Listen/Buy: Spotify | Turntable Lab (vinyl)
---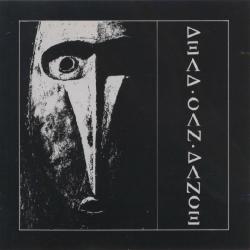 90. Dead Can Dance – Dead Can Dance
(1984; 4AD)
Just so we're clear, this debut contains only traces of the globetrotting, archaic musical styles the London-by-way-of-Melbourne group would eventually embrace. DCD here are straight up gothic in the modern all-black-wearing sense, not the ancient or even medieval European one. A surprising, surprisingly affecting contribution to post-punk canon, everything crashes and echoes in the style of contemporaries like Siouxsie Sioux and Robin Guthrie. – Adam Blyweiss
Listen: Spotify
---
89. Cabaret Voltaire – Red Mecca
(1981; Rough Trade)
Still miles away from the industrial music and proper electronica they would inspire and eventually perform themselves, Red Mecca remains an important expression and explosion of digital punk ethos first explored by Suicide. Where that duo focused on grating repetition, Cabaret Voltaire create dark beauty and nauseating dissonance. This album is packed with deliberate, smoldering anger. – Adam Blyweiss
Read More: A History of Industrial Music in 45 Tracks
Listen: Spotify
---
88. Christian Death – Only Theatre of Pain
(1982; Frontier)
I discovered Christian Death at a flea market. Being young and immediately attracted to controversy, I bought the album on the band's name alone. That's called "brand development," folks! Brilliant marketing aside, Only Theatre of Pain is Christian Death's finest hour, and frontman Rozz Williams' most intimate exaltation of suffering, torment and restlessness. A hybrid of post-punk, death-rock, and gothic punk, it is a non stop cacophony of grizzly accented bells and graveyard chimes, looming synths, and a low-end so large it feels as if the ground is quaking beneath you. And yes, while "Romeo's Distress" is lyrically problematic, its near-iconic status as a dreamy and oddly romantic post-punk triumph cannot be denied. – Brian Roesler
Listen/Buy: Spotify | Merchbar (vinyl)
---
87. Tones on Tail – POP
(Beggars Banquet)
In the immediate aftermath of Bauhaus, members of the legendary goth-rock band splintered off into various new projects: Dali's Car, Peter Murphy's solo recordings and, of course, Love and Rockets. Short lived as it was, Daniel Ash and Kevin Haskins' Tones on Tail proved one of the most wildly creative, their debut album, the perhaps ironically titled POP, featuring a wide range of arty experimental sounds including the haunted synth-pop of "Lions," the slap-bass agit-funk of "War" and the sexy dancefloor vamp "Performance." In the U.S., however, its naked-pagan-child artwork was traded for a basic blue logo, though its tracklist change even more interesting, swapping "Performance" for the cowbell-banging club hit "Go!" – Jeff Terich
Listen/Buy: Spotify | Merchbar (vinyl)
---
86. The Jam – Sound Affects
(1980; Polydor)
One of the original architects of the London punk boom, The Jam also found themselves in 1980 as one of the few survivors. Such was the pace of change in those fervent years that it was clear to Paul Weller and company that another collection of tight, articulate two minute belters would no longer scratch their artistic itch. So, noting the advances of British contemporaries such as Wire and Gang of Four, they reached out into R&B and psychedelia to better express their voice. That Weller would describe it as a cross between Off the Wall and Revolver tells you how far they had come. – Max Pilley
Listen: Spotify
---
85. Contortions – Buy
(1979; ZE)
Buy is dance music. No really—the atonal guitar scratch, manic wailing and sax bleats from Contortions frontman James Chance might suggest that this is really free-jazz for punks. And maybe it is, but what the Contortions did best was find the shortest distance between Trout Mask Replica and the discotheque, building mutated funk jams from chord progressions that can't be found on any chart. They even had their own dance anthem, "Contort Yourself," which is really the only proper way to move to music this agitated and strange. – Jeff Terich
Read More: A beginner's guide to No Wave
Listen/Buy: Spotify | Turntable Lab (vinyl)
---
84. Adam and the Ants – Kings of the Wild Frontier
(1980; CBS)
Adam and the Ants' lineage branches out into various factions of post-punk and new wave, including Siouxsie and the Banshees, Bow Wow Wow and The Monochrome Set. Though Adam Ant himself is a singular figure, dressed in revolutionary dandy garb and giving "New Romantic" a rebellious figurehead. Kings of the Wild Frontier is the midpoint between Ant's more punk-leaning beginnings and his eventual embrace of pop, and as such it's his best moment. Between the ominous noir of "Ant Invasion" and the Burundi-drums breakdown of "Dog Eat Dog," it's a twist on a few decades of popular music in the UK, splattered in warpaint. Yet the brash takedown of popular music in general in "Antmusic" provides Adam and the Ants' mission statement: "Unplug the jukebox and do us all a favor/That music's lost its taste so try another flavor." – Jeff Terich
Listen: Spotify
---
83. Swell Maps – Jane from Occupied Europe
(1980; Rough Trade)
Technically speaking, Swell Maps were pre-punk. Nikki Sudden and Epic Soundtracks began making their DIY sounds as teenagers all the way back in 1972. So by the time the rest of the UK underground caught up to them, they were operating parallel to the direction of post-punk than going with the grain. Jane from Occupied Europe is proof of just how well that outsider perspective worked: twitchy no-wave dancepunk ("Let's Buy a Bridge"), power-pop ("Cake Shop Girl") and krautrock-inspired anthems ("Helicopter Spies") enveloping an eerie, instrumental midsection that showed how deep their rabbit hole went. – Jeff Terich
Listen: Spotify
---
82. Units – Digital Stimulation
(1980; 415)
Finding a way to turn cold, non-feeling audio computer textures into a collage that moves with intensity amidst lyrical narcissism, San Francisco's The Units used the new technological era encroaching to form a band where guitars were not needed. Credited by the landmark group Suicide for being the first synth-punk group, the single "High-Pressure Days" off the 1979 release Digital Stimulation is an unfading sentiment on how quirky vibrations and lyrics about isolation and detachment can swing real hard. Seek out the 2011 remix by Todd Terje for proof that one of the world's first electronic new wave bands, got it right before anyone else. – John-Paul Shiver
Listen: Bandcamp | Merchbar (vinyl)
---
81. Siouxsie and the Banshees – Kaleidoscope
(1980; Polydor)
The third album by Siouxsie and the Banshees is remarkable for many reasons, not least of which being how commercially successful it was while also being intensely and unapologetically experimental. Amid examples of the wonderfully wailed melodies of Siouxsie Sioux and jagged punk riffage that typified their debut The Scream, Kaleidoscope also features elements of no wave, goth and early industrial. It's a deeply weird and intense but also accessible record, with the range of its appeal evident in how it's been interpolated and sampled by artists as divergent as The Weeknd and Mindless Self Indulgence. – Liam Green
Listen: Spotify
---
80. Mission of Burma – Signals, Calls and Marches
(1981; Ace of Hearts)
Thematically post-punk and musically art punk, Mission of Burma crosses off a lot of boxes. There was a refinement within Mission of Burma's signature debut EP that defined their sound for years to come. The anthemic tracks "That's When I Reach for my Revolver" and "Academy Fight Song" feel eerily present in their compositions. Spirited, bold, and uncompromising, all while maintaining a veneer of accessibility throughout, Signals, Calls and Marches broke down the genre tenets of post-punk into a transformative elated pop album. A short, but memorable, snarling, portrayal of ennui and restrained aggression. – Brian Roesler
Listen: Spotify
---
79. Psychedelic Furs – Talk Talk Talk
(1981; CBS)
Pay no mind to the fact that Psychedelic Furs' masterpiece features the same producer as a prominent Dave Matthews Band bootleg, Steve Lillywhite (as does some early U2 for that matter). Were it not for the saxophone-driven reissue of "Pretty In Pink" to coincide with the 1986 John Hughes film, Psychedelic Furs would hold no clout in the dad-rock canon. Still, for a band whose debut album was characterized by slow-moving dirges and abrasive gloom in the shadow of Joy Division, Talk Talk Talk represents an embrace of pop that had previously seemed only the slightest suggestion. "Into You Like A Train" is immediate and anthemic, "Mr. Jones" cleans up punk's rotten rowdiness, and "Pretty In Pink," well that one speaks for itself. Yet with atonal squawkers like "Dumb Waiters" and dark epics like "All of This and Nothing," Talk Talk Talk offered the best compromise between the Furs' opposing instincts: art-punk experimentation and genuine rock anthems. – Jeff Terich
Listen/Buy: Spotify | Merchbar (vinyl)
---
78. Japan – Quiet Life
(1979; Virgin)
Japan made the transition from glam-rock to New Romantic art-pop pretty quickly, so it's understandable if anyone missed the point where they tackled futuristic grooves and dark dirges. That moment is Quiet Life, an album that didn't feature their Giorgio Moroder collaboration "Life In Tokyo," but might as well have. It's disco music for blade runners, arpeggiated synths and slick basslines up against abstract, haunted portraits. It's the yin to Roxy Music's Avalon's yang, sophisticated music for dystopian dreamers. – Jeff Terich
Listen/Buy: Spotify | Merchbar (vinyl)
---
77. Bauhaus – Mask
(1981; Beggars Banquet)
Bauhaus' sophomore album might have some of the bands best songs on it, but has a much weirder feel than the stark darkness of their debut, In the Flat Field. As a goth kid from many moons ago, I can attest to standout tracks "The Passion of Lovers" and "Hollow Hills" heaving the most sentimental value to me—"The Passion of Lovers" holds a dynamic tension while "Hollow Hills" is more haunting. Yet songs like "Of Lillies and Remains" showed that Bauhaus have a more quirky side to them, while "Dancing" gets the blood moving with a more manic jerk to it. This is the album that open the doors wide to the odd side of their moon. – Wil Lewellyn
Listen: Spotify
---
76. Fad Gadget – Gag
(1984; Mute)
Frank Tovey is Fad Gadget, and Fad Gadget is Frank Tovey, though the most diverse and elaborate record the UK artist released under the pseudonym also roped in a long list of collaborators, turning a minimal synth project into a more darkly physical art-rock production. Rowland S. Howard of The Birthday Party drapes a few of these songs in punk-blues skronk while a handful of guest vocalists offer an ethereal counterpoint to Tovey's own sardonic sneer. But the pièce de résistance is "Collapsing New People," a buzzy, dancefloor industrial masterpiece named for and featuring the contributions of Einsturzende Neubauten. Fad Gadget wasn't exactly a band here, but Gag offers the suggestion it would have made a great one. – Jeff Terich
Listen: Spotify
---
75. Zazou Bikaye CY1 – Noir Et Blanc
(1983; Crammed Discs)
Look: I don't know how it's possible that there's still music from 1983 that still sounds like the future. But Noir et Blanc, a collaboration between Bony Bikaye, Hector Zazou, and CY1, is that kind of record. This record is a true collision of styles: its spare, icy electronics and its grounded, resonant percussion bounce off each other, while Bikaye's spectral, Fela-esque harmonies float around the tracks. Listening to the album is like hearing a new style be created in real time, both deeply human and entirely otherworldly, like a field recording from another planet. Nearly 40 years later, no one's come close to recreating it. – Ben Dickerson
Listen/Buy: Bandcamp | Merchbar (vinyl)
---
74. Orange Juice – Rip It Up
(1982; Polydor)
The album that gave Simon Reynolds' tome on post-punk its name is also one of its most peculiar entries. Following the upbeat jitter-and-jangle of You Can't Hide Your Love Forever, the Glaswegian outfit began to experiment with a wider variety of sounds, employing synthesizers on the title track, a brassy blast of horns on "A Million Pleading Faces," and in general the funkiest sounds out of Scotland since the Average White Band. So much of the template of indie rock is encoded within this album's DNA that it's hard to hear this as being anything but far ahead of its time. – Jeff Terich
Listen: Spotify
---
73. Siouxsie and the Banshees – Tinderbox
(1986; Polydor)
Seven albums into their career, Siouxsie and the Banshees had long abandoned their punk side. Yet Tinderbox holds up among the best of their catalog for a lot of reasons, the most important of which being that their best song, "Cities in Dust" is on it. Siouxsie's voice has a more piercing command to it that complements the elegance draping these songs. Compare this album to their 1978 debut The Scream and you have a defined picture of the difference between post-punk and goth. Even the most upbeat moments like "The Sweetest Chill" have a romantic flair to them. This album finds the band at their creative peak as songwriters before some of the bigger pop hits to come. – Wil Lewellyn
Listen: Spotify
---
72. A Certain Ratio – Sextet
(1982; Factory)
The most underrated act on Manchester's iconic Factory label, A Certain Ratio benefitted from the newfound openness that post-punk encouraged British music listeners to embrace as the Thatcher government arrived in 1979. Suddenly, disaffection was at its highest since the war and the young people had a myriad array of musical styles that they could use as weapons. ACR were playing with minimal dance and funk grooves with producer Martin Hannett before arriving at this third album in 1982, their masterpiece. One part taut afro-funk floorfiller, one part art punk thinkpiece, it summarised the band's ethos perfectly. – Max Pilley
Read More: Mangled and Twisted—an interview with A Certain Ratio
Listen: Bandcamp | Merchbar (vinyl)
---
71. Television Personalities – …And Don't the Kids Just Love It
(1981; Rough Trade)
The greatest testament to the impact of the punk supernova is the sheer variety of oddballs and unconventionals that became viable record-makers in the five year window that followed. London lo-fi pioneer Dan Treacy was a typically left-field beneficiary, a DIY anti-commercial maverick that would eventually be cited by all of your favorite C86 bands, as well as 21st century adventurers like MGMT and Ariel Pink. This debut album was a mishmash of cultural references and uncompromising recording styles. It was everything Television Personalities stood for. – Max Pilley
Listen: Spotify
---
70. Simple Minds – Empires and Dance
(1980; Zoom/Virgin)
Had either Billy Idol or Bryan Ferry not rejected requests to record "Don't You (Forget About Me)" for John Hughes' The Breakfast Club, it's possible Simple Minds never would have become household names, though they were certainly headed in that direction, having ascended to writing soaring anthems similar to those of U2 at the time. But the Scottish group were previously a bit weirder, a bit darker, and far less inclined to take on a mainstream direction. Empires and Dance, their third album, is so nocturnal and chilly, it's almost coldwave. The minimal synth bounce of "Celebrate" practically has steam rising from it, while the art-funk of "This Fear of Gods" takes a harder edge on a sound Talk Talk would pursue within a few years. As peculiar and otherworldly as much of the album is—no doubt a bewildering surprise to those who dug though the back catalog after they ascended to greater heights—it's also engineered for the disco, as evident in the nihilist funk of "Thirty Frames a Second" or Moroder-meets-Magazine thump of "I Travel." – Jeff Terich
Listen: Spotify
---
69. Sisters of Mercy – Floodland
(1987; Elektra)
A clear-cut case of where a band's sophomore album is not only better than their first, but its sound comes to define the band. Sisters of Mercy's two greatest anthems, "This Corrosion" and "Lucretia, My Reflection," are featured on Floodland, and while hits or chart position doesn't really make the album, the strength and popularity of these songs helped to define goth rock. Furthermore, Andrew Eldritch's songwriting was more fully honed for this album. The bassline alone to "Lucretia" is classic, and if you don't automatically vamp it up on the dance floor upon hearing it, then maybe you should hand in your clove cigarettes. – Wil Lewellyn
Listen/Buy: Spotify | Merchbar (vinyl)
---
68. The Chameleons – Strange Times
(1986; Geffen)
If Joy Division created the prototype for post-punk, The Chameleons refined it into the most recognizable template. Listen to Interpol's Turn on the Bright Lights after hearing 1983's Script of the Bridge and then ask who they were borrowing from. Strange Times found the band taking a leap toward something bigger, however. While it didn't turn out to be the big commercial breakthrough that the label upgrade and deluxe packaging with bonus LP suggested, Strange Times did find the UK group pushing themselves to greater, more epic heights. The entire first side's run of "Mad Jack" through "Soul In Isolation" is inspired and soaring, a breathtaking marriage of post-punk and progressive rock. Yet the true stunner is "Swamp Thing," a cheekily titled but palpably menacing track that emerges from its radioactive miasma only to soar toward the heavens. – Jeff Terich
---
67. The Feelies – Crazy Rhythms
(1980; Stiff)
The 1980 debut album from New Jersey punks The Feelies is a minor masterwork of propulsive, direct guitar-pop. The relative simplicity of these song structures belies the skill of the band; the loping guitar figures (from Bill Million and Glenn Mercer) have their own sort of twisty beauty, and Anton Fier's drums are precise and metronomic and utterly hard-knock. It's tense, straightforward, anxious music, intent on embodying its antisocial, underground sensibility, and its "Perpetual Nervousness" has proved deeply important to the continuing thread of indie rockers that followed. – Ben Dickerson
Read More: Perpetual Nervousness: 30 Years of The Feelies' Crazy Rhythms
Listen/Buy: Spotify | Turntable Lab (vinyl)
---
66. Sonic Youth – EVOL
(1986; SST)
After their first two records, which documented their journeys through no-wave noise university, Sonic Youth stepped out into the light in 1986 to produce a record that could conceivably be played in the daylight. The opaquely thick waves of shredded guitar textures were largely intact, but for the first time they moved in time and obeyed loose songwriting structures. Tracks like "Shadow of a Doubt," whilst still not something you would soundtrack a romcom to, were designed for your subconscious as much as your intellect. It was still more 'post-' than 'punk', but Sonic Youth were starting to open their arms to the world. – Max Pilley
Listen/Buy: Bandcamp | Merchbar (vinyl)
---
65. U2 – The Unforgettable Fire
(1984; Island)
With help from Brian Eno and Daniel Lanois in the production booth, the Irish quartet cleaned up their scruff and tightened up their scrap on 1984's The Unforgettable Fire. They polished Adam Clayton's bass and powered Larry Mullen, Jr.'s drums, made The Edge's guitar dreamy and Bono's words dramatic, and spelled immense success not in spite of an artist's relentless politics, but at least in part because of them. The results weren't just MTV-ready; they were damn near cinematic. – Adam Blyweiss
Read More: Greatest Hits—the Best U2 songs
Listen/Buy: Spotify | Merchbar (vinyl)
---
64. Teardrop Explodes – Kilimanjaro
(1980; Polydor)
Teardrop Explodes were once described by Trouser Press as "bubblegum trance." I have no idea what that means, but then again in Julian Cope's world, very little does. The Liverpool band was born of the same scene in which Echo & the Bunnymen was formed; in fact, Cope and Echo's Ian McCulloch were both in The Crucial Three beforehand, and both this album and Echo's debut Crocodiles featured a recording of "Books," as originally written by that band. Teardrop Explodes wore their psychedelic influences more blatantly, however, crafting a peculiar spiral of a sound that encompassed everything from Love's freak-outs in Bela Lugosi's mansions to Syd Barrett's madcap laughter. Where "Sleeping Gas" lives up to the harrowing disorientation of its name, lead single "Treason" showcased the band's penchant for hooks. "Reward" even found some Northern Soul inside the swirl of acid, though as soul goes, Teardrop Explodes' take was always more out-of-body than under-the-steeple. – Jeff Terich
Listen: Spotify
---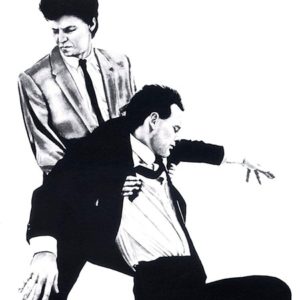 63. Glenn Branca – The Ascension
(1981; 99)
One of the architects of no wave, Glenn Branca was less a post-punk musician proper than an avant garde composer who simply used the same tools as those of bands within the New York punk scene in the late '70s and early '80s. The Ascension, then, isn't so much a set of songs as five different pieces or exercises, each one dissonant and abstract but performed in such a way that they actually grooved in their own rust-and-concrete structures. You can even sort of dance to "Lesson No. 2." Not even John Cage can make that boast. – Jeff Terich
---
62. Orange Juice – You Can't Hide Your Love Forever
(1982; Polydor)
As the late 70s turned to the early 80s in the UK and especially in Scotland, the sharp, angular sound that had dominated post-punk was beginning to transform. Sensitive lyricists and musicians fixated on beauty over anger began to emerge left, right and center, and none were as beguiling or as poetic as Glasgow's Orange Juice. Their 1982 debut album is beaming with light, a jangling array of new wave optimism, featuring reworkings of some of their best early singles from the great Postcard Records. It foretells much of the indie boom that is to follow, a bridge from one era to another. – Max Pilley
Listen: Spotify
---
61. Nick Cave and the Bad Seeds – Let Love In
(1994; Mute)
Let Love In is the last Bad Seeds record that can legitimately be called "post-punk." It's also the best album Cave ever made (though I will entertain arguments in favor of Your Funeral, My Trial, Dig, Lazarus, Dig!!! or even The Good Son). Let Love In fits in well on this list, as it features some of the most intensely corrosive Bad Seeds performances ("Jangling Jack" and "Loverman," the former of which easily out-rages most Birthday Party tracks). But it's also one of the most thoroughly complete records Cave cut under any moniker, with a circular structure akin to a modernist novel and a quality of songwriting and playing that the Seeds have sometimes equaled, but never surpassed. – Liam Green
Read More: Celebrate the Catalog—the Nick Cave and the Bad Seeds discography
Listen/Buy: Spotify | Merchbar (vinyl)
---
60. Wipers – Over the Edge
(1983; Brain Eater)
This Portland, Oregon band were one of Kurt Cobain's go-to inspirations, and on this tightly wound third album you can hear why. It's relentless and fuzzy, as if played on and through all manner of found metal: tin cans, aluminum siding, steel rings and strings and other things. It also grabs onto fleeting, jittery garage pop sensibilities from Detroit ("No One Wants an Alien") and chugging punk artistry lifted from D.C. and London ("Romeo"). – Adam Blyweiss
Listen: Spotify
---
59. Echo & the Bunnymen – Crocodiles
(1980; Korova)
Echo & the Bunnymen surgically deployed '60s psychedelia before it became so coarsely nostaligicized in the 1980s. Because of that, their first album feels like a natural bridge between garage rock and post-punk. Ian McCulloch soldiers through a critical study of human urges with anchored singing and inarticulate curiosity. He wants to elevate in "Going Up" but he might be chasing a mirage. He wants to conjugate as much as the next guy in "Monkey," but insists "I'll take the chance if you take the blame." In "Villiers Terrace" he wonders who let all the riffraff in the room, but still wants a hit of whatever they're having. All this trial and error takes place over surefooted music that's remarkably confident for a debut. – Paul Pearson
Listen: Spotify
---
58. XTC – Drums and Wires
(1979; Virgin)
XTC didn't set out a blueprint for English songwriting so much as solidify it: hyper-literate, character-driven, deeply British, and deeply catchy. This record gets its title from its emphasis on loud drums and intricate guitar work, and the name fits. Their lyrics were canny and clever, and their chunky, fuzzed-out guitar lines played like Cars riffs, but with more overthinking. XTC would go on to top Drums and Wires a few times over—the gorgeous, cyclical Skylarking is probably their high-water mark—but this one is the first really great one, the pace-setter. – Ben Dickerson
Read More: 10 Essential Cold War Albums
Listen: Spotify
---
57. INXS – Shabooh Shoobah
(1982; Atco)
While "One Thing" became the MTV darling video clip anointing Michael Hutchence a Gen X incarnation of Mick Jagger, Shabooh Shoobah has a handful of moments where the aim stumbles for a lukewarm Aussie version of Duran Duran. Think less glamour, more synths. But then wavy keyboards and blue-eyed groove, that pogo between pop and darkwave, do make a charming symbiotic couple. "Don't Change," the sped up major chord sing-along power jam shows Hutchence and the boys are willing to gamble cool points for a catchy tune. In comparison with the overproduced power ballads to come later in the Big '80s, this plays quite punk. – John-Paul Shiver
Listen: Spotify
---
56. Mission of Burma – Vs.
(1982; Ace of Hearts)
For a long time—22 years, to be exact—Vs. was Mission of Burma's solitary full length. To be fair, Vs. is a tough act to follow and tinnitus is no joke. But Mission of Burma's landmark LP would set an ambitious new milestone in art-punk, becoming an instant classic for critics and contemporaries alike. Occasionally christened the "American Wire," the Boston based group garnered widespread critical praise with Vs. by emulating the melodic chaos captured in their raucous and ear-piercing live performances. From the off-kilter percussive blitz of "Mica" to the colossal punk timelessness of its closing track, Vs. is Mission of Burma's masterpiece, certain to hold up for generations of punk to come. – Patrick Pilch
Listen: Bandcamp
---
55. Lizzy Mercier Descloux – Mambo Nassau
(1981; ZE/Philips)
Post-punk goes to the Bahamas—and it made its way to the Islands with some frequency. Compass Point Studios was a sought-after locale for a number of artists in the '80s, including an album from Talking Heads that appears later on this list and AC/DC's Back In Black, of all things. French-born siren Lizzy Mercier Descloux decamped to Nassau after seven years spent exploring no wave and avant garde sounds in New York City, and with collaborators Wally Badarou and producer Steve Stanley, she broke free from the identity she had carved out on debut album Press Color. In its place was a space-funk record with a heavy African influence, turning up the heat on dancepunk and giving it a welcome global groove. It's still plenty weird; the closest thing to commercial is her cover of Kool and the Gang's "Funky Stuff," which certainly lives up to its name. But the discordant grooves of "Slipped Disc," "Lady O K'pele" and "Room Mate" juxtapose deep funk basslines with scratchy guitar sounds more likely to be plucked from The Slits or The Raincoats. They call it "mutant disco" for a reason. – Jeff Terich
Listen: Spotify
---
54. Killing Joke – Night Time
(1985; EG)
One of the best albums Killing Joke ever recorded is also one of their darkest. While Killing Joke became one of the biggest influences on Industrial music, this album borders more on new wave. It's far from being a stab for radio play, however, despite yielding some of their biggest singles, like "Eighties." The most accessible and least metallic or punk of their albums, it still contains plenty of drive. It also has some of Geordie's greatest guitar riffs. The single off this album "Love Like Blood" should be a staple at any goth night, or I would seriously doubt the DJ's credentials. Pop elements aside, Night Time doesn't find Killing Joke indulging in flowery vampire concepts, but rather pondering mankind's violent tendencies. – Wil Lewellyn
Listen: Spotify
---
53. Swans – The Great Annihilator
(1995; Invisible)
A continuous, 68-minute purge, Swans' ninth album is an all-in-one purification ritual that's both unsettling and pragmatic. The Great Annihilator bleeds forth with detached malevolence and literal evisceration, somehow framing mental and physical violence as inevitable scientific principle. The New York collective lock down most of the songs with glaciers of merciless guitar sediment shaken only by Bill Rieflin's thunderous and constant drums. Michael Gira and Jarboe run concurrent accounts of cruelty ("I Am the Sun," "She Lives!", "My Buried Child," "Killing for Company") and almost unseasonable brightness ("Mind/Body/Light/Sound," "Warm"), somehow wrapping it all in a banged-up moral center in space (the title track). Bring a six-pack of Luckys 'cause you're gonna be in the slaughterhouse for a while. – Paul Pearson
Listen: Bandcamp
---
52. The Pop Group – Y
(1980; Radar)
Punk was always simply pop music sped up and played louder, but a similarly glib summary of post-punk is a bit harder to come by. And even if it wasn't, The Pop Group would still likely be the exception. The Bristol band, fronted by noted innovator and rule-breaker Mark Stewart, clearly chose their name as a statement of irony. Funk, dub, free-jazz, noise—it's all part of the sonic makeup of their debut album Y. But pop? To pick up on that element requires a bit of a closer listen, between the saxophone squawks on "Thief of Fire," or the terrifying vocal distortions of "Blood Money," or the psychedelic echo effects of "We Are Time." Even then, it's not pop as most of us know it. Still, as tortured barbed-wire funk hallucinations go, it's pretty fun to dance to. – Jeff Terich
Read More: How the Pop Group's Y captured a joyful chaos
Listen/Buy: Bandcamp | Merchbar (vinyl)
---
51. The Birthday Party – Junkyard
(1982; 4AD)
Nick Cave's first notable band, The Birthday Party, filtered rockabilly and punk through a meat grinder of violent imagery and chaos influenced by the fact that Cave was, at the time, regularly shooting enough smack to fix up 26 junkies. Their music is difficult and not infrequently mired in bad taste, and their final album Junkyard is reflective of its title. That said, it's also a powerful work suggestive of the more organized noise Cave would later produce (with fellow Party-er Mick Harvey, and many others) as leader of the Bad Seeds. "Dead Joe," "Big-Jesus-Trash-Can" and "Blast Off" alone are the standouts worth the price of admission. – Liam Green
Read more: The Birthday Party's Junkyard turned post-punk upside down
Listen/Buy: Spotify | Merchbar (vinyl)
---
50. Pere Ubu – The Modern Dance
(1978; Blank)
Pere Ubu's debut album The Modern Dance is the most accessible the band ever sounded, and yet it's still weird as fuck. Formed in the aftermath of proto-punk legends Rocket from the Tombs, Pere Ubu largely abandoned that band's meaty rock 'n' roll sound in favor of one that rarely stayed in one place, and never found a melody that couldn't be twisted into a peculiar, bastardized shape. With "Non-Alignment Pact," Pere Ubu proved they could turn out a killer punk anthem with the best of them, but it's basically an island unto itself. They groove ("The Modern Dance"), they rage ("Life Stinks"), they brood ("Over My Head") and they terrify ("Sentimental Journey"). The deeper one goes down this well, the more unsettling it gets—and the less likely that raucous punk anthem's ever coming back. – Jeff Terich
Listen: Spotify
---
49. Violent Femmes – Violent Femmes
(1983; Slash)
The first word I'd use to describe the Violent Femmes' first album is "adolescent." From the teenage masturbation angst of "Blister in the Sun" to the almost-cartoonish longing of "Please Do Not Go" to the affecting romanticism of "Good Feeling," Violent Femmes really gets at the tumult and the sweetness and the anger of teenagedom. Its choruses are big, its verses are wordy and conversational, and its sincerity is unquestionable. This record will be a dorm-room staple until the Sun explodes, and it ought to be. – Ben Dickerson
Listen/Buy: Spotify | Turntable Lab (vinyl)
---
48. Pylon – Gyrate
(1980; dB)
The song titles on Gyrate, the debut album by Athens, Georgia post-punks Pylon, are mostly one word: "Cool," "Dub," "Danger," "Gravity," etc. The group really didn't need more than a word to convey the feeling within each of their songs. And if the words of vocalist Vanessa Briscoe Hay weren't always entirely easy to make out, no matter—the message was plenty clear. In fact, "Cool" as a title represents pretty much every song here, all wiry, twitchy dancepunk anthems heavy on melody and abrasive guitar licks. Perhaps they never achieved the same level of fame as fellow Athens locals The B-52's or R.E.M., but Pylon more than hold their own when it comes to dark, sinewy grooves. – Jeff Terich
Listen: Spotify
---
47. Sugarcubes – Life's Too Good
(1988; Rough Trade)
When Sugarcubes' debut Life's Too Good was released, Björk was 23. Much to the band's chagrin, the international attention remained around the lead singer following the mainstream success of the album's lead single "Birthday." But the group's excellent debut would be much more than just a platform for a solo career—the Sugarcubes' avant-pop transcended all things psych and post, shining a global spotlight on a country small enough to have an app preventing close encounters with someone already close enough. Life's Too Good is brilliantly effervescent and representative of a tight-knit Sugarcubes at the pinnacle of their career. – Patrick Pilch
Listen: Spotify
---
46. Wipers – Youth of America
(1981; Park Avenue)
Wipers may have suffered from a lack of commercial success over the course of their fleeting career, but their swelling cult following and widespread influence would eventually acknowledge the band's overlooked legacy. Their sophomore LP Youth of America was a momentous shift in Wipers' approach, consequently shifting punk's perspective as a whole. The album was a dramatic revision of the traditional song format found on Is This Real?, finding Greg Sage and company making a deliberate push toward a more complex, nonconformist take on punk. With massive melodic breaks and a title track clocking in at over ten minutes, Youth of America fused elements of krautrock and what would later be called post-rock into the band's finest full-length achievement. – Patrick Pilch
Listen: Spotify
---
45. Talking Heads – More Songs About Buildings and Food
(1978; Sire)
Providing the punk movement with jangly, angular options, Talking Heads fortified the section of post-punk that identified within the pulse and electricity of disco—there was a story about being culturally ostracized. Disco, in its true origins, was seeking sanctuary. Filtered through these four RISD Art students the band formed a "nervous funk" out of the lavish splash. Starting with "Thank You for Bringing Me An Angel," its tracklist of songs such as "The Girls Want to Be with the Girls" and "Found A Job" all speak of inclusion. More Songs About Buildings and Food is such a punching, pressing bullrush of movement throughout, that it's easy to forget how these four white kids created an undiscovered gentleness to the Al Green staple "Take Me To The River" until it actually comes on. – John-Paul Shiver
Listen: Spotify
---
44. The Cure – Faith
(1981; Fiction)
The Cure's dark 1981 album finds the band transitioning from a more frantic punk band into something more introspective and moody. This is the dusk that set the stage for the darkness to come on Pornography, the perfect music for a drive in the rain. The bipolar shift of this albums happens by just the second song, swinging between the driving single "Primary" and then into the low-swinging moan of "Other Voices." And Robert Smith brings an emotional performance to his vocals with an even greater depth than the albums before it, making this one of the band's most devastating moments. – Wil Lewellyn
Read more: Celebrate the Catalog—the complete Cure discography
Listen/Buy: Spotify | Turntable Lab (vinyl)
---
43. R.E.M. – Reckoning
(1984; I.R.S.)
They became worthy mainstream superstars, but in the early era of their career R.E.M. were known and adored for their cryptic dispatches. Remember when we arched our ears to figure out what Michael Stipe was singing? (There were attempted transcriptions.) The enigmas of their debut album Murmur were only slightly stripped away on their second album, Reckoning. In many ways it's their most enchanting record, with Peter Buck reinventing guitar lines in as crisp and low-key a manner as possible, and Stipe showing boyish puzzlement at situations that were getting mature real fast. He dissects eroticism in "7 Chinese Bros." and "Pretty Persuasion" the same way he parses political science, and nails the art of the yearn in "So. Central Rain," "Time After Time" and "Letter Never Sent." – Paul Pearson
Listen: Spotify
---
42. New Order – Substance
(1987; Factory/Qwest)
It might feel more than a bit unfair to give what amounts to a greatest-hits compilation a coveted slot in this countdown. When the results constitute a milestone in the progression of post-punk's dour nature to the joy and frenzy of proper dance music, we'll wear slings and arrows as badges of pride. An amalgamation of remixes and edits of singles like the massive "Blue Monday," re-recordings of old work ("Temptation," "Confusion," "Ceremony"), and a dash of new material like "True Faith," Substance was the moment when New Order became one of those bands to transcend the genre and become worldwide superstars. – Adam Blyweiss
Read More: 10 Essential Factory Records tracks
Listen: Spotify
---
41. The Fall – Hex Enduction Hour
(1982; Kamera)
In a genre built on its reaction to and rejection of the contemporary music scene, somehow The Fall still manage to stand out in that regard. Mark E. Smith—whose bitingly humorous lyrics and delivery have garnered an ardent following—was in some of the most scathing form of his life on Hex Enduction Hour. But it's crucial to recognize how the tightly crafted lo-fi textures conjured by his bandmates elevated Smith's vocals and allowed them the space they needed to be so effective. Recorded in Reykjavik before that was cool, interestingly Hex Enduction Hour was intended to be The Fall's fourth and final album. We all know how that turned out. – William Lewis
Read more: The Fall's Mark E. Smith—idiosyncratic, abrasive, never bored
Listen: Spotify
---
40. Devo – Q: Are We Not Men? A: We Are Devo!
(1978; Warner Bros.)
With primitive synths and forked beats, the Eno-produced debut of Akron's dukes of the sardonic spears the hallmarks of postwar American mythology in which consumers tend to over-invest: religion, masculinity, convenience and automobiles. Mark Mothersbaugh's gulping voice somehow balances genuine excitement ("Uncontrollable Urge") with compromised robotics ("Jocko Homo"), while his brother Bob's straight-ahead guitar lines offer the only hint of escape from future wreckage. No sacred cow is exempt; thanks to Alan Myers' insanely complicated drumline, the cover of the Stones' "Satisfaction" might as well be about iron deficiency instead of sex. Offering only a "Mongoloid" as an admired hero, Q:AWNM?A:WAD! is still a fun way to understand the sum of all fears. – Paul Pearson
Listen: Spotify
---
39. The Raincoats – The Raincoats
(1979; Rough Trade)
Borne from the stranded urban squat culture of London, the Raincoats' debut album turned rootlessness into a unique aesthetic that still has an active pulse 40 years later. Ana da Silva, Gina Birch, Palmolive and Vicky Aspinall may have practiced the D.I.Y. code out of necessity, but the shifting, manic thrust of their music couldn't have been as powerful under more perfect recording conditions. "No Side to Fall In," "The Void" and "Life on the Line" channel vagabond fears with alarming clarity and shakiness, while "Fairytale in the Supermarket" and a piss-taking cover of the Kinks' masculine fantasy "Lola" play out in glorious suspicion. Palmolive's drums and Aspinall's violin may come in random bursts, but they're the glue of the whole set. – Paul Pearson
Listen/Buy: Bandcamp | Merchbar (vinyl)
---
38. Suicide – Suicide
(1977; Red Star)
A close friend of mine bought a woodblock after listening to this album. Unironically. That's an endorsement that I don't think any other album could claim. Suicide's self-titled debut is a tempered tome of spells filtered through a wall of lo-fi synth fuzz and adorned with shockingly big hooks. Every track works in unique harmony here, each possessed of a distinct personality, from the softly serene and syrupy "Cheree" to the pulsing, droning, violent epic of "Frankie Teardrop." As minimal as its sound is, it was overly ambitious when it was released, and even more so now as a post-punk landmark. (Also, missed opportunity to not put "Ghost Rider" in a Ghost Rider film—I mean, yeah those movies blow, but c'mon.) – Brian Roesler
Read more: Nebraska—How Suicide influenced Springsteen's dark masterpiece
Listen: Spotify
---
37. Nick Cave and the Bad Seeds – Tender Prey
(1988; Mute)
It's an achievement in itself that Nick Cave and the Bad Seeds released five albums of elaborately arranged gothic punk-blues in the course of five years, but with each album the group seemingly added a new element while sharpening all of their existing strengths. Tender Prey is a hell of a way to close out the '80s, featuring some of the band's heaviest and most harrowing material, blues forged in the caverns of hell and gospel sung from the edge of a crumbling world. Its standout track, the pummeling death-row dirge "The Mercy Seat" found a second life after being covered by Johnny Cash, though it remains a staple of Cave's live sets to this day. Desperate, tortured apocalypse blues never goes out of style. – Jeff Terich
Listen/Buy: Spotify | Merchbar (vinyl)
---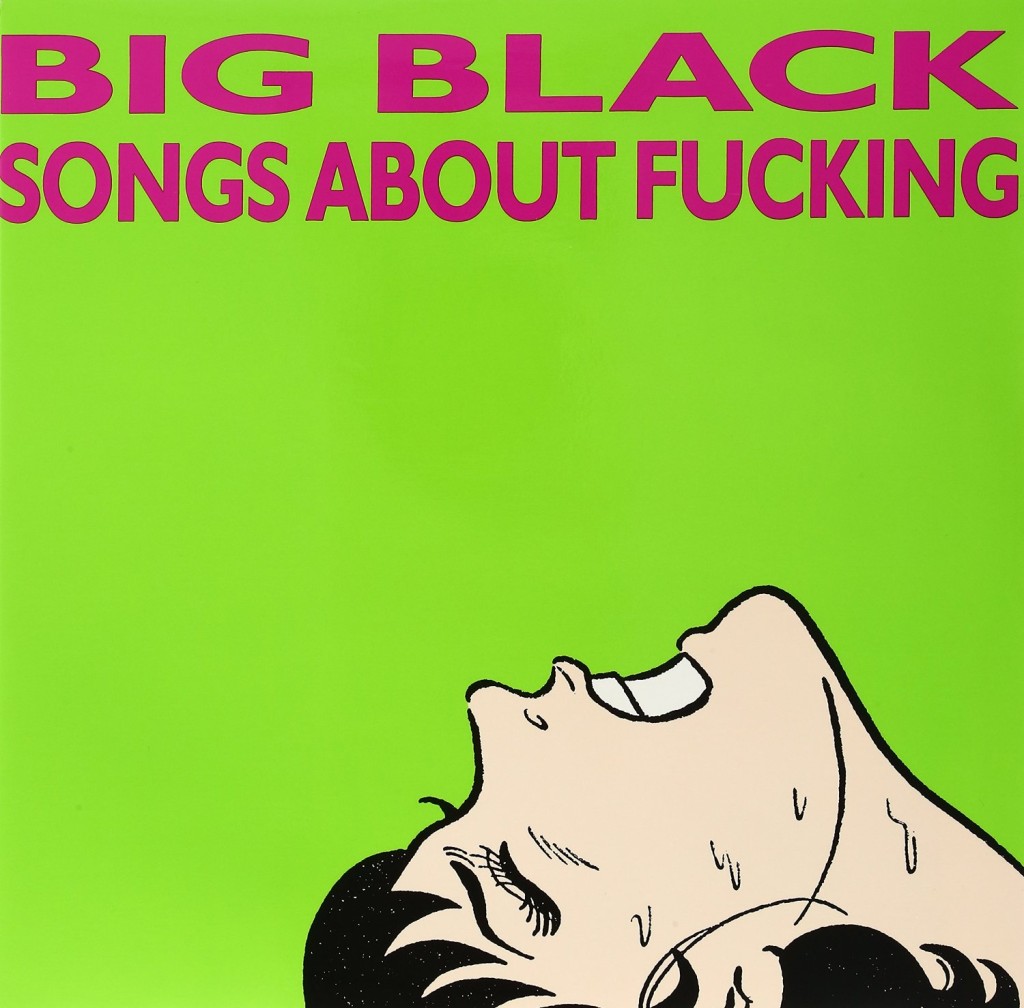 36. Big Black –
Songs About Fucking
(1987; Touch and Go)
Noise and grit fuels the second album from Steve Albini's most prominent band of the '80s. On their final album Songs About Fucking, the band carries the punk sneer of Naked Raygun—of which guitarist Santiago Durango was a member—into a more jaggedly ambient experiment in angular spastics. Despite the album's confrontational nature there are songs like "Bad Penny" which are still pretty enduring and accessible. The pound they created here would latter go on to influence industrial music, and there are some grooves that develop further into the album, proving they were not content always falling back onto their punk sensibilities. – Wil Lewellyn
Read more: 10 Essential Albums produced by Steve Albini
Listen: Bandcamp
---
35. Wire – 154
(1979; Warner Bros.)
Dive into the comments on content from this album posted to YouTube and you'll see more than a few references to Pink Floyd. As the music dissipates into the storm and fog of "Indirect Enquiries" and "40 Versions," respectively, it becomes readily apparent that the path Wire take to get there is full of inventive sadness and desperation that Syd Barrett might indeed have cosigned. 154 is a flailing expansion of, and even a shift away from, punk locomotion. – Adam Blyweiss
Read more: 10 Essential Album Trilogies
Listen/Buy: Spotify | Turntable Lab (vinyl)
---
34. The Soft Boys – Underwater Moonlight
(1980; Armageddon)
The first in a biodome full of brilliant albums bearing Robyn Hitchcock's name was the second full-length from his Cambridge-born band. Hitchcock and guitarist Kimberley Rew don't conceal their '60s musical influences (Syd Barrett, Dylan, Captain Beefheart). But the whirl of unfettered imagination comes through more in Hitchcock's biologically alert lyrics, which cover the entire spectrum of human instinct and existence: rage ("I Wanna Destroy You"), peace ("Positive Vibrations"), sex ("I Got the Hots"), death (the title track), life after death ("Tonight"), and old perverts ("Old Pervert"). Underwater Moonlight upended psychedelia's musical cliches, embraced its creative reach, and launched the submarine career of one of our greatest living songwriters. – Paul Pearson
Listen: Spotify
---
33. Killing Joke – Killing Joke
(1980; EG)
Killing Joke's debut album contained many of the same elements as other albums on this list—jagged guitar scrape, punchy basslines, socio-political critiques and experimental elements borrowed from other genres and movements. But what they cranked out the other end was that much heavier, that much angrier, that much closer to some kind of extreme. Unsurprisingly it became a key influence on industrial and metal, with songs like opening anthem "Requiem," cyber-punk hallucination "Wardance" and soaring standout "The Wait" transitioning one stylistic breakthrough into a series of even heavier styles and sounds to come. – Jeff Terich
Listen/Buy: Spotify | Turntable Lab (vinyl)
---
32. The Minutemen – Double Nickels on the Dime
(1984; SST)
There aren't a lot of great reasons to make an 81-minute album. One of the best, though, is that you and your friends just can't stop thinking of new ideas. That's what Double Nickels on the Dime feels like: a bunch of smart kids making heady, frenetic, deeply political music faster than they can even record all of it. The album jumps from punk to jazz to blues to proto-indie and treats all those ideas as equally important; it's lucky for them and us (and for the legion of bands they inspired) that they managed to get so much of their brain-explosion moments on tape. – Ben Dickerson
Listen: Spotify
---
31. Young Marble Giants – Colossal Youth
(1980; Rough Trade)
Some subgenres can remain monotonous. Post-punk has repeatedly produced singularity; albums and bands that capture and occupy intimate, distinct spaces. This Heat, Suicide, Cocteau Twins; Colossal Youth. Young Marble Giants repelled the punk aggression of the early '80s, favoring sparse instrumentation of palm-muted guitars and a hushed drum machine. The band's minimalist approach paints an alluringly niche portrait of punk noir, carving an eccentric universe too specific to emulate but ripe for a slew of sharp covers and reworks. Alison Statton's speak-sung vocals provide a stark account of breakups, squad cars and, on Colossal Youth's reissue, the apocalypse. Young Marble Giants' sole release is unparalleled, a remarkable accomplishment that has worked its way from the fringes of post-punk to the core of the genre's ideology. – Patrick Pilch
Listen: Spotify
---
30. The Fall – This Nation's Saving Grace
(1985; Beggars Banquet)
The only list in which it makes any sense to include albums by The Fall in is a list of albums by The Fall. Otherwise, they're never going to quite fit. It is certainly true that they emerged from the scorched earth ashes of the punk revolution in England, but from the outset they were self-imposed outcasts. Mark E. Smith deliberately selected musicians that wouldn't normalize the band, and by 1985 and their eighth album, most people had a sense of whether they were Fall fans or not. Located squarely in the heart of the Brix period of the band, where glimmers of identifiable pop music occasionally rise towards the surface, TNSG is a mutant, experimental, surrealist masterpiece that embodies the open-mindedness of post-punk. – Max Pilley
Read more: A Beginner's Guide to the wonderful and frightening world of The Fall
Listen: Spotify
---
29. Echo & The Bunnymen – Ocean Rain
(1984; Sire)
Echo & the Bunnymen are a weird band with a weird name, and Ocean Rain is a big, weird, heavy record, one that flirts with melodrama and sincerity in equal measure. The gothic, fire-and-ice affectations of the band's lyrics clash fascinatingly with the fact that the album is ultimately really pretty and melodic; it makes sense that Echo have reimagined all these songs orchestrally in the last couple of years. Ocean Rain is memorable and important to me for its ambition, all its strings and swells and ideas and feelings. And I never get tired of hearing Ian McCulloch's big, weird vogue-bark of a voice. – Ben Dickerson
Listen/Buy: Spotify | Turntable Lab (vinyl)
---
28. Mekons – Fear and Whiskey
(1985; SIN)
It is cool as hell to listen to the Mekons. Put it on, let the transportive, gleeful sounds take you away to an enchanted land of abusive alcoholism, suffering and imposing violence that crashes upon your doorstep any any moment. These shanties of alt-country post punk absolutely blasted singability. The Mekons' Fear and Whiskey produced something that is painfully human, bleak but equally hopeful, with a menagerie of instruments and sounds that are as eclectic as their own rapid compositional shifts. Fear and Whiskey is a landmark in many genres, but perhaps most importantly proves that post-punk has room for fiddles and dub-inspired twang after all. – Brian Roesler
Listen: Bandcamp
---
27. U2 – War
(1983; Island)
U2's third album iconic for more than simply the titanic radio singes "New Year's Day" and "Sunday Bloody Sunday." Its production was focused on creating a sense of unease, and the lyrics were deliberately and potently political. War sought to reflect a reality that felt as haunting, unassuming, and brutally profound as our own lives. It was a product of its era, but its themes of division and conflict are tragically endless in nature. As iconic as the album has become, it still possesses hidden gems, like the post-punk masterpiece "Like A Song…" which features some of Bono's most spirited vocal work in his career. War is post-punk with a political fixation, as dark and artful as the band's ever sounded. – Brian Roesler
Read more: U2's War provided a triumphant close to a post-punk trilogy
Listen: Spotify
---
26. Siouxsie and the Banshees – Juju
(1981; Polydor)
The lore about Siouxsie and the Banshees' early performances was that the band made a point of antagonizing the audience. And it's not so much that they abandoned that approach on Juju, given the amount of intensity on the record, but by that point they were writing some of the best songs of their career. Anchored by anthemic singles like "Arabian Knighs," Juju found the Banshees' gothic rock bolstered by punchy production and guitar work from John McGeoch that rivaled or bested any of his work with Magazine, Visage or Public Image Limited. Yet even amid the more seductive melodies there's a thread of antagonism running through this harrowing set of songs, be it through the psychedelic nightmare "Voodoo Dolly" or in the cascading boom of drums that follows Siouxsie Sioux's malevolent directive in "Spellbound": "When your elders forget to say their prayers/Take 'em by the legs and throw 'em down the stairs." – Jeff Terich
Listen: Spotify
---
25. Throbbing Gristle – 20 Jazz Funk Greats
(1979; Industrial)
It's post-punk's take on comedy's infamous "Aristocrats" joke. Starting with the cover's suicide-spot photography and tongue-in-cheek title, this is a textbook example of whiplash misdirection and entertaining vulgarity. Songs like "Hot on the Heels of Love" and "Still Walking" direct a dazed genre towards disco, synth-pop, and ambient. It's a hot punchline: In an often purposefully frightening catalog, this is Throbbing Gristle's most important and accessible work. – Adam Blyweiss
Listen: Bandcamp
---
24. The Slits – Cut
(1979; Island)
The Slits out-punked punk rock. They didn't just follow the Lydon/Strummer/McLaren manifesto, they embraced it as a fundamentalist philosophy. By the time their first album landed late in 1979, the rest of the scene had moved on, but the trio at the heart of the band were still trapped by the anger and defiance that forced them to form the band in the first place. After spending the best part of two years on the road with The Clash, the studio sessions were repeatedly pushed back. Eventually they captured the frenetic energy and political venom with dub great Dennis Bovell at the production desk, and what results is an evisceratingly primal, hyper-concentrated version of their feminist punk that can only be thought of as a new regeneration of the form. – Max Pilley
Listen: Spotify
---
23. ESG – Come Away With ESG
(1983; 99)
ESG's classic 1983 debut resides in the ultimate crossroads of popular and underground music. Come Away with ESG is both anti-punk and minimalist-funk; a "gee, disco ain't half bad" reflection on the most divisive genre of the '70s. The record secured ESG's status as a seminal member of the early 80s no wave movement—the brief but influential avant-garde movement based on "anything at all + [a] disco bottom." Stripped of brass and bombast, ESG approached dance music from the ground up, building drum and bass driven ditties with buzzing and rug-cutting rhythm and grooves, laying the groundwork for the next generation of NYC dance-punk. – Patrick Pilch
Listen/Buy: Spotify | Merchbar (vinyl)
---
22. Bauhaus – In the Flat Field
(1980; 4AD)
Most bands don't release an album as complete as Bauhaus' In the Flat Field by their third record, let alone their debut. The Northampton, England-based goth pioneers had already captured no small amount of attention with singles including "Boys," "Dark Entries" and the immortal "Bela Lugosi's Dead," and In the Flat Field absolutely delivers on those singles' promise over the course of nine incredible tracks. Rave-ups like "St. Vitus Dance," "Dive" and the title track bring all the fire and fury you could ask for and then some, while slower-burning tunes "The Spy in the Cab" and menace-dripping opener "Double Dare" showed Bauhaus' ability to overwhelm the listener at midtempo. – Liam Green
Listen/Buy: Spotify | Turntable Lab (vinyl)
---
21. Liquid Liquid – Optimo
(1983; 99)
Part of the 'no wave' movement that emerged alongside post-punk as a reaction to punk's reliance on rock clichés, Liquid Liquid's adoption of funk stylings made Optimo an unlikely hero of the dance scene in the early '80s. The iconic bassline of "Cavern" remains the standout—thanks in no small part to it being the center of a legal dispute with Grandmaster Melle Mel—but routinely brilliant basslines and the clever use of off-kilter and organic percussion make the EP memorable for more than just its most famous song. Essentially a dance record full of unexpected movements and unique textures, Optimo is daring and experimental, but most importantly it's fun as hell. – William Lewis
Read More: 10 Essential Dancepunk tracks
Listen: Spotify
---
20. The Cure – Pornography
(1982; Fiction)
"It doesn't matter if we all die." The opening lyric to The Cure's harrowing fourth album is about as intense as first-lines go, and the album never really lightens up at all after that. Following a period of gloomy, atmospheric and minimal post-punk, Robert Smith and company delved into the darkest, heaviest and most chemically-enhanced album of their career. It's a pummeling trudge through funhouse mirrors and waking nightmares, anxiety and depression made flesh into almost literal monsters. These songs, though not as gorgeously layered as those of the band's 1989 masterpiece Disintegration, hit the hardest, from the jagged psychedelia of "One Hundred Years" to the ominous atmosphere of "The Figurehead" and whatever in god's name is happening on the title track. Pornography is certainly in the running among The Cure's best albums, even if every listen is like an opening of Pandora's Box. – Jeff Terich
Listen/Buy: Spotify | Turntable Lab (vinyl)
---
19. Various Artists – No New York
(1978; Antilles)
No New York is more than a compilation, it's a codex—the sacred document that put no wave music on the map. Curated and produced by none other than Brian Eno, the album brings together four tracks apiece from four different bands: The Contortions, Teenage Jesus and the Jerks, Mars and DNA, none of whom sound that much alike but all of whom pull apart the structure of punk, rock and even music itself until it collapses into a brilliant pile of rubble. (Also, how unsettling are those shadowy figures on the cover?) The sharp guitar jabs of Teenage Jesus, the saxophone-fueled punk menace of The Contortions, the primitive scrape-and-pound of Mars, and the organ-shrieking abstraction of DNA all added up to something entirely separate from anything in the punk scene. More Beefheart than Bad Brains and more Coleman than Clash, No New York built community from dissonance. – Jeff Terich
---
18. The B-52's – The B-52's
(1979; Warner Bros.)
From the moment they arrived, The B-52's felt like a world unto themselves. They didn't look or sound like anybody. They drew from punk and no wave and pop, but they didn't hew too close to any of them. They embraced camp and kitsch and ugliness. They dressed like thrift shop refugees from the planet Neptune. They were garish, bright, gaudy, and altogether a lot. And they made music that was fun as fuck. From the giddy space-funk of "Planet Claire" to their noisy, punk-adjacent cover of "Downtown," the band was all joyful, un-self-conscious, dance-club energy. This record made a million kids into spacey art-house weirdos; what a blessing. – Ben Dickerson
Read More: 10 Essential Georgia Albums
Listen/Buy: Spotify | Merchbar (vinyl)
---
17. This Heat – Deceit
(1981; Rough Trade)
Deceit begins with a lullaby, then becomes a waking nightmare. Recorded in a studio dubbed "Cold Storage" amid a period of Cold War tension that could have seen entire nations felled with the push of a button—or so rival nations would have the other believe—the album is a masterpiece of paranoia and dread. Charles Bullen, Charles Hayward and Gareth Williams crafted a work of tense, atmospheric and frequently quite aggressive songs that pull influence from dub, avant-garde 20th century sounds, progressive rock and the history of the Western world to build something at once musically exotic and tonally eerie as fuck. It's no coincidence that the album's most unsettling track, "Radio Prague," segues into one of its most viscerally intense, "Makeshift Swahili." It's also likely no coincidence that their reading of the Declaration of Independence, "Independence," feels like a disembodied recreation of an ancient ritual. It's a climactic balance of frantic energy, thrilling experimentation and the unsettling knowledge of an inevitable darkness to come. – Jeff Terich
Read more: 24 Track Loop: The sound art of This Heat
Listen: Bandcamp
---
16. New Order – Power, Corruption and Lies
(1983; Factory)
Combining the roots of their post-punk past with a galvanizing synth-pop overhaul, New Order's seminal sophomore LP marked a notable shift in the band's style, instrumentation and approach. While Movement pinpointed the exact midpoint between one band becoming another, Power, Corruption and Lies separated New Order from the passing of Ian Curtis, transcending dark times with a giddy and bright new wave aesthetic. Bookended by two post-punk classics, the landmark album is the band's most influential statement, pioneering the synth-pop genre within the incredible three-track stretch from "The Village" to "Your Silent Face." Power, Corruption and Lies is timeless and non-replicable, emitting a hazy visage evocative of both a decade and an entire career. – Patrick Pilch
Read more: Celebrate the Catalog—the complete New Order discography
Listen/Buy: Spotify | Merchbar (vinyl)
---
15. Magazine – Real Life
(1978; Virgin)
After leaving The Buzzcocks, Howard Devoto wanted to be part of a more sophisticated, less "traditional" project. So he started a synth-punk band in 1977. The following year, Real Life would be released to widespread acclaim, hooking critics and fans onto the nascent phase of a budding genre then known as "new musick." Real Life may have been a result of Devoto's awareness of punk's overwhelming proclivity for cliche, filled with hackneyed concepts that would be slashed by Dave Formula, whose keyboard contributions helped further dilate punk's sonic scope. Magazine's debut is proto-post-punk at its finest—majorly responsible for mapping punk and new wave's trajectory for subsequent decades. – Patrick Pilch
Listen: Spotify
---
14. Sonic Youth – Sister
(1987; SST)
I'm in the minority of people who enjoy the noise/drone iteration Sonic Youth more than the band they became on Sister (and, as a late-'80s-born millennial, I have no nostalgic connection to either). But as far as such can be measured—influence, lasting appeal, etc.—it's empirically valid to say the quintessential/original NYC hipster quartet began their golden age with this, their fourth record. "Stereo Sanctity," "Schizophrenia," "Catholic Block" and "Hot Wire My Heart" go ripshit riot while embracing and mastering more accessible, melody-bolstered structure," while duet "Cotton Crown" opts for a more dirgelike pace. – Liam Green
Listen/Buy: Bandcamp | Merchbar (vinyl)
---
13. Talking Heads – Fear of Music
(1979; Sire)
Perhaps the quintessential post-punk band, Talking Heads extracted what they needed from punk's seismic impact—economy, focus, attitude—and readily discarded its musical narrow-mindedness. By the time of third album Fear of Music in 1979, their hybrid of angular rock, funk, African and psychedelic frequencies was well established, but this was the first time that it was given a songbook of history-ready nuggets to play around with. To a 1979 audience, it was a trailblazing concoction; to 2018 ears, it sounds like a Rosetta Stone for so many trends of the subsequent decades. – Max Pilley
Read more: Hall of Fame—Talking Heads' Fear of Music
Listen: Spotify
---
12. Public Image Limited – Second Edition
(1980; Virgin)
Sharing a similar trajectory to Magazine's Howard Devoto, John Lydon left the Sex Pistols in search of nonconformity, pursuing a looser and more experimental take on punk. Public Image Ltd.'s second album is free-flowing—vague with improvisation but ample with referential motifs, becoming a fortune-telling deconstruction of the post-punk genre in its infant state. In defiance of accessibility, the band pull zero punches in their avant-garde approach, aiming to deter the listener with ten-minute opener "Albatross" while bridging romanticism and expressionism on "Swan Lake." Second Edition is incredibly honest—a full-frontal survey of John Lydon's resolute pursuit of authenticity. – Patrick Pilch
Listen: Spotify
---
11. Wire – Chairs Missing
(1978; Harvest)
"I Am the Fly," the standout single from Wire's second album Chairs Missing, was actually released before their debut, 1977's Pink Flag. That's how fast the band was evolving during the intensely creative period between their first three albums—their label's release schedule couldn't actually keep up with their evolution. Chairs Missing is the middle-point of a remarkable progression, revealing only brief glimpses of their early punk aesthetic ("Sand In My Joints," "Too Late") while embarking on many other thrilling and harrowing journeys, be they terrifying ("Practise Makes Perfect"), twitchy ("Another the Letter"), epic ("Mercy") or hypnotic ("Used To"). The miracle of Chairs Missing is that it actually captured the sound of a band with more ideas than time to put them all on tape. – Jeff Terich
Read More: Mute Records: 40 Essential Tracks
Listen/Buy: Spotify | Merchbar (vinyl)
---
10. Iggy Pop – The Idiot
(1977; Virgin)
An outlier within Iggy Pop's own output, but certainly well within the expected styles and tropes of producer and co-songwriter David Bowie, The Idiot is not a funk-ambient adaptation of Dostoyevsky's novel (though that would whip ass). Its weight, soundscapes and sheer scope is equivalent, however. As much has been said already about this album, what should be emphasized is the undercurrent of malice that cuts throughout the entirety of the work. Bowie's immaculate production isn't enough to smother Pop's coolly detached cadence best exemplified by "Funtime." You owe it to yourself to know this album on some level, as its influence is boundless across a multitude of genres, and whether or not you believe this was literally Bowie working through Pop in some unholy and profane fashion, the results of it are undeniable. – Brian Roesler
Read More: A new career in a new town: A guide to David Bowie's Berlin
Listen: Spotify
---
9. R.E.M. – Murmur
(1983; I.R.S.)
R.E.M. scarcely need introduction these days, but that's precisely what Murmur was back in 1983. Their debut album followed up a promising E.P., but few predicted the impact of what became a unique and highly memorable record of an era categorized by the experimentation of the post-punk movement. From a bold rejection of the popular cliches of the time—such as the synthesisers that even dominated the post-punk world—emerged what would become R.E.M.'s distinctive sound. Michael Stipe's droning voice eking out his cryptic and barely legible lyrics to jangling guitars and punchy bass melodies—sounds now so closely associated with the band—were at the time a breath of fresh air and resulted in gold certification and a Rolling Stone album of the year award. The influence of R.E.M.'s early sound has resounded through the last three decades to virtually ubiquitous levels, but Murmur remains a bastion of a new wave of rock music from a truly great rock band. – William Lewis
Listen: Spotify
---
8. Cocteau Twins – Treasure
(1984; 4AD)
While some fans consider Treasure to be Cocteau Twins' finest work, the members of the band think otherwise. Maybe its self-criticism, or perhaps Simon Raymonde and Robin Guthrie's perfectionist attitudes saw the record as an embryonic preview of works to come. Either way, Treasure would provide the launchpad for Cocteau Twins' career and cement the band's threesome lineup of Elizabeth Fraser (vocals), Robin Guthrie (guitar) and Simon Raymonde (bass). Immersive and disorienting, Treasure is a dissociative album, one that tucks its layered melodies and effects into a lush and distinct surreality. Alien in sound and a celestial in nature, Cocteau Twins' third full-length breaches a threshold of supernatural dream pop, finding the band at the forefront of the 'ethereal wave' genre commonly accredited to the 4AD label. – Patrick Pilch
Read More: 10 Essential Dream Pop Albums
Listen/Buy: Spotify | Turntable Lab (vinyl)
---
7. Joy Division – Closer
(1980; Factory)
Somehow the most diligently disconsolate album released in the first wave of post-punk is not depressing, even given the unspeakable tragedy it will always be tethered to. Released exactly two months after singer Ian Curtis' suicide by hanging, Joy Division's Closer hangs in the balance between paranoia and determinism. Curtis recognizes that while plenty of outside institutional forces are more than happy to turn sadism into popular sport, sabotage really begins at home. Closer becomes Curtis' two-way mirror, matching the political barbarity of "Atrocity Exhibition," "Colony" and "Decades" with his own dissolution in "Isolation," "A Means to an End" and "Twenty Four Hours." But the music isn't as defeatist as Curtis' lyrics or his thrumming voice, as drummer Stephen Morris and bassist Peter Hook set a firm rhythmic ground that emphasizes motion. (Hook's bass is the angriest thing on the record.) Producer Martin Hannett fills the background with mangled guitars and remote synths. While the material is bleak as hell—Curtis is particularly unsparing about his own perceived failures—Closer is a force of energy rather than a plummet into the inferno. Time may have something to do with it. Maybe we've come to feel Joy Division's danceable darkness is more a venue for release than despair. Or maybe it's just easier in this day and age for us to name the looming disasters Curtis saw from outside and within. – Paul Pearson
Listen: Spotify
---
6. Television – Marquee Moon
(1977; Sire)
Theoretically, Marquee Moon should have all the marks of a punk album, rather than post punk. A band that had percolated through a close knit, incestuous metropolitan scene in the mid-1970s, they captured the moment with an early single release before finally arriving at their debut album in early 1977. But of course as soon as you press play on Marquee Moon, you are a million miles away from the strictures of punk rock. As Verlaine and Lloyd dance and dive in melody and counter melody, their circular, jazz-inflected meanderings spilling out over long instrumental passages, and you quickly realize that this probably wasn't what the New York Dolls had in mind. The fact that they never replicated the magic has only further enshrined the album's legend over the decades. It may predate many punk classics, but post-punk would be unrecognizable without Marquee Moon. – Max Pilley
Listen: Spotify | Merchbar (vinyl)
---
5. The Jesus and Mary Chain – Psychocandy
(1985; Blanco y Negro)
It's unfortunate that for casual music listeners, The Jesus and Mary Chain remains pigeonholed by the first song on their first album, "Just Like Honey." Every part of Psychocandy shines beautifully through corrosive layers of distortion and reverb the way that (understandably iconic) song does. The facility founding brothers Jim and William Reid had with melody, as well as their clearly unabashed love for the The Kinks, The Beach Boys and Phil Spector's wall-of-sound style, is, for whatever reason, a perfect marriage for their equally potent desire to be AS LOUD AS FUCKING POSSIBLE, as "The Hardest Walk" and "Sowing Seeds" prove with authority. While The Jesus and Mary Chain never achieved world-dominating success or blazed quite as notorious a path of debauchery as many bands on this list, they're also still kicking when many of their peers are not, releasing a reasonably acclaimed album last year after nearly 20 years of inactivity and currently providing support for Nine Inch Nails' tour of North America. – Liam Green
Listen: Spotify
---
4. The Cure – Disintegration
(1989; Fiction/Elektra)
What do you do when you realize you're about to turn 30? Maybe you quit that shitty dead-end job, or you decide to get serious with your girlfriend, or you stop drinking such crappy beer. Or maybe, if you're Robert Smith, you freak the fuck out because you're worried you'll never make something that lasts, and all that'll survive of your work is your frivolous pop shit. And so you make your best record, a thoughtful and meticulous blur of an album that becomes your band's biggest hit so far and turns a thousand high-schoolers' hair pitch-black on contact. Disintegration is a landmark, a monument of gothic rock and '80s pop and a testament to the expressive power of those genres.
More than almost any other album, Disintegration articulates how overwhelming it can be to feel, how an emotion can fill a day. It's a deeply sentimental record, romantic in the classical sense of an interest in beauty and depth. And of course, the music is just gorgeous, blown-out and full and shimmering, all warm synth washes and clean guitars echoing pristine. Songs stretch out past seven, eight, nine minutes while never getting stale or losing momentum. The record may have been written as a 29-year-old's panic attack, but it's got something to say to anyone who can't put what they're feeling into words. – Ben Dickerson
Read more: Hall of Fame—The Cure's Disintegration
Listen/Buy: Spotify | Merchbar (vinyl)
---
3. Gang of Four – Entertainment!
(1979; Warner Bros.)
It can't be easy to produce a rock work with tight thematic focus without it trailing off into a concept album (or, dear lord, a rock opera), but Gang Of Four's debut more than nailed it. A union of Situationist theory, Marxist leanings, commercialist criticism and Andy Gill physically infringing upon his guitar's civil liberties, Entertainment! remains a unified, propulsive thrill. Gang Of Four view political violence, consumerism and emotional division in the same continuum, making all of the album's 12 songs feel connected with and informed by each other across two sides. "Not Great Men" and "Guns Before Butter" challenge the insolence of political personality. "Natural's Not In It," "I Found That Essence Rare" and "Contract" lament the mercantile co-opting and devaluation of sex. "Glass" and "At Home He's a Tourist" portray the sad compromise of fast chemical relief. And I'm pretty sure "Damaged Goods" covers all of the above. Played with a relentless blend of James Brown funk, Captain Beefheart crookedness and punk declaration, the message of Entertainment! is still relevant and contemporary, no upgrades needed. – Paul Pearson
Listen/Buy: Spotify | Merchbar (vinyl)
---
2. Talking Heads – Remain In Light
(1980; Sire)
Talking Heads introduced themselves to New York's punk audiences by making music that bore little resemblance to punk as the rest of the scene knew it: Dadaist lyrical exercises, a near-total absence of distortion, more playful space than raw energy. The band they evolved into just a half-decade later couldn't have been farther from that group of jangly art-school grads. Maximalist, eclectic, expansive and intense, the Talking Heads of Remain in Light was the end result of a high-minded concept brought to a stunning conclusion. Employing a stream-of-consciousness writing style and influences such as Afrobeat pioneer Fela Kuti, Remain In Light is in essence an album about letting the music take over when the composer is willing to hand over control. "Born Under Punches (The Heat Goes On)" is the most successful interpretation of Afrobeat that New Wave music ever produced, while the grooves in "Crosseyed and Painless" and "The Great Curve" are designed to lull the listener into a highly physical trance. The album even put the band on MTV with the single "Once In A Lifetime," which saw a particularly wiry David Byrne giving nervous choreography to the band's anxious funk. Remain In Light is a big album—it sounds big, of course, but it also took a lot of people to make, including producer Brian Eno, Labelle vocalist Nona Hendryx, guitarist Adrian Belew and Robert Palmer (yes, that Robert Palmer). It's the pinnacle of post-punk, without suggesting any such lineage. It transcends genre. – Jeff Terich
Read more: Talking Heads' Remain in Light is a work of ecstatic maximalism
Listen/Buy: Spotify | Merchbar (vinyl)
---
1. Joy Division – Unknown Pleasures
(1979; Factory)
You can't get much more "post-punk" than forming your own band immediately after watching a punk show at the dawn of the punk era. But so went The Sex Pistols' appearance at the Lesser Free Trade Hall in Manchester, England, on June 4, 1976, the so-called "Gig That Changed the World." Booked by members of what would turn into Buzzcocks, the dozens in attendance included Tony Wilson (pre-Factory Records), Mark E. Smith (pre-The Fall), and Morrissey (pre-The Smiths), as well as a certain other trio of locals: Peter Hook, Bernard Sumner, and Ian Curtis. Hook would be so inspired as to buy his first guitar the next day, and voila: Joy Division. Johnny Rotten may have initially inspired the band with the anarchist folly of getting away with anything; Joy Division chose to explore physical and metaphysical pain, and got away with that.
In three years, they birthed Unknown Pleasures. In four, they lost Curtis to suicide on the verge of their first American tour. His maudlin, tragic ghost towers over all things Joy Division, especially this lone album he lived to see. His words and delivery contain weary anguish in the manner of a man two to three times his age, little of it for rock'n'roll show. Even surrounded by bright and exciting synth lasers on "Insight" he laments, "Yeah, we wasted our time/We didn't really have time/But we remember/When we were young." He is 22 years old. Divorce and depression and epilepsy were his existential anchors, submerging him within sight of what could have been his greatest living successes.
Curtis may best represent the post-punk genre, and this album's place atop it, but he does not represent it alone. Unknown Pleasures' signature sound comes from players at the right time and production in the right place. Hook was notoriously skeptical of how Martin Hannett picked apart and plundered the band's live energy, as if there were different performers on stage and in the studio. For decades he hated how the album presented Sumner's guitar lines as paper thin, Stephen Morris' drumming boxed-in and blown-out, all of the processed effects and studio tricks, and his own bass so forward in the album's foreboding mix. But even he eventually came around as we all did, the band's talented bones and skillfully wound DNA congealing and conspiring to a timeless structure.
For all of the praise and influence heaped on Joy Division and this album, we sometimes seem to forget that two of their greatest songs don't even appear here, the spectrum ends of the grand losers' anthem "Love Will Tear Us Apart" and "Transmission," as happy and celebratory a track as they ever composed. This is a singularly insular LP, relentlessly caught up in its feels. We hear the language of war applied to cheating in "Candidate," and see the dance of a medical seizure made into the club dance—and eerie prophecy—of "She's Lost Control." Ultimately, Unknown Pleasures is post-punk in that it hones punk's wide, wild spread down to a fine point. In transforming the cartoonish rebellion of The Sex Pistols into methodical, purposeful, all-encompassing darkness, Joy Division create a far angrier album than Never Mind the Bollocks ever really was. – Adam Blyweiss
Read more: Treble 100: Joy Division's Unknown Pleasures
Listen/Buy: Spotify | Merchbar (vinyl)
---
Support our Site—Subscribe to Our Patreon: Become one of our monthly patrons and help support an independent media resource while gaining access to exclusive content, shirts, playlists, mixtapes and more.