The Top 100 Post-Punk Albums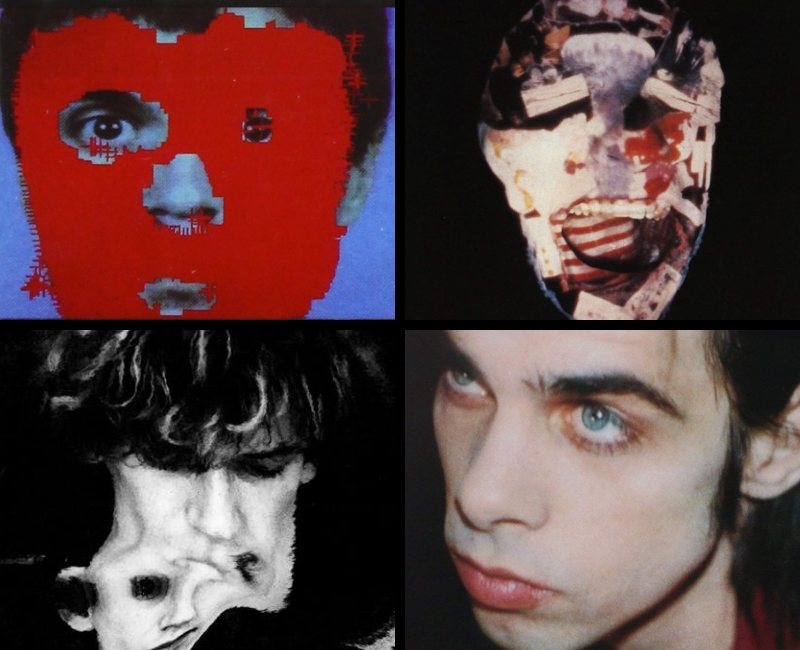 First there was punk: A natural outgrowth of rock 'n' roll in its purest form—wild, untamed, fast, young, loud and snotty. Then came post-punk, and that's a much more complicated story. At its simplest, post-punk is what punk evolved into—though even that timeline's a little more complicated. Perhaps it's best illustrated by one of the iconic bands of the post-punk era: Joy Division. Formed after seeing The Sex Pistols live, the Manchester quartet took that raw energy and made it into a sound at once dark and muscular, streamlined and haunting in atmosphere, eclectic yet singular. And stories like that poured out of various locales: Manchester, Athens, New York City, Glasgow and Cleveland.
Post-punk is emblematic of an era more than a specific style, though with the rise of bands such as Talking Heads, Joy Division, Public Image Limited and Pere Ubu in the late '70s, common trends began to emerge within their music: pulsing basslines, expressionist abstraction, disco-adjacent rhythms and often an almost oppressive level of darkness. It's no wonder that goth-rock was born of post-punk. Post-punk was punk's moody, arty cousin, raised on Can and Fela Kuti rather than Chuck Berry, and concerned with the inevitable destruction of the Cold War. But it sure could dance.
With this list, Treble attempts to document 100 of the best albums that post-punk ever produced. That gets complicated when you consider the history, which continues on up to the present, with artists that continue to capture the progressive, dark and often sexy sensibility of the sound. And even some of the most iconic post-punk albums were made by artists that ultimately moved on to something else, such as R.E.M., U2 and New Order. We also ended up imposing a rule: There will be no post-punk revival albums on this list. It stops before Interpol's Turn On the Bright Lights. So while there are a handful of '90s-era albums here, ultimately this is an album that spans from late '70s to the late '80s. It's too rich a period to let be overshadowed. While there's a lot of material that inevitably ended up getting left behind, what's here is an essential marathon listen for those looking to soak in the mutant disco and attractive darkness. These are our top 100 post-punk albums.
***
Buy these albums at Turntable Lab
---
100. Dog Faced Hermans – Those Deep Buds
(1994; Alternative Tentacles)
The dividing line between post-punk and post-punk revival is a blurry one, though the '90s weren't a fertile period for much of either. British anarchopunk/post-punk rabble rousers Dog Faced Hermans never seemed too concerned with what was in vogue, however, particularly since their far-left politics and chaotic approach to groove set them miles apart from the indie mainstream. On Those Deep Buds, there are rough connections to Wire, Sonic Youth and The Ex (with whom some members would later collaborate), though on the trumpet blaring anthem "Blessed Are the Follies," the sinister progression of "Volkswagen" or the politically-charged lullaby "Keep Your Laws/Off My Body," the band strictly march to the beat of their own time-signature-shifting drummer. – Jeff Terich
---
99. Nick Cave and the Bad Seeds – From Her to Eternity
(1984; Mute)
Nick Cave is a storyteller. On some level all musicians are telling stories, but Cave taps into something eldritch and vicious, spins it forth in his voice, trembling and yelping, chanting in bellows like a prophetic drunk. From Her To Eternity is merely another narrative constructed by Cave, and its importance lies in more than just his signature voice. It is the album's attention to detail and an artful execution that feels totally encompassing in its horrific imagery. This album is a world you live in, and it's a miserable one—Cave wants your stay to be an anxiety-laden experience. But this journey is not only worth taking, it's absolutely essential to understanding post-punk's power.- Brian Roesler
---
98. New Order – Low-Life
(1985; Factory/Qwest)
The third album from the surviving members of Joy Division showcased a band that had forged a bright hybrid of hard guitar pop and dance music—even as their commitment to thematic darkness remained very much intact. Low-Life is a crash course in faith abandonment and grim recognition, kicking off with its most downcast lyric ("Love Vigilantes") and coursing through elegies to pop-up love ("This Time of Night"), God ("Sunrise"), any sign of life coming from the colonies ("Sooner Than You Think") and Ian Curtis ("The Perfect Kiss"). The melancholy's sludge-thick and absolution's distant, even as New Order surrounds it with perfect beats and Bernard Sumner's irrefutable vocal melodies. – Paul Pearson
---
97. The Waterboys – The Waterboys
(1983; Chrysalis)
Compared to the direction they'd eventually take with albums such as 1985's masterful This Is the Sea, The Waterboys' 1983 debut has a moodier tone. There is more christian imagery in the lyrics, providing a more gothic tone along with Mike Scott's trembling vocal performance. In fact, it's interesting to hear these themes in hindsight given the more pagan-influenced content Scott would delve into later; searching for the deeper meanings always makes this album fun to go back and listen to. But one thing that doesn't set this apart from The Waterboys' catalog is the production—the sound is incredible, and the album holds up better than the work of many of their peers from this time period. – Wil Lewellyn
Read More: 10 Essential Dublin Albums
---
96. Sonic Youth – Bad Moon Rising
(1985; SST)
Bad Moon Rising is fraught with dread, with worry, with terror; it's at once anxious and aggressive, caught up in questions of sex and power and death and the lines between them. On this record, Sonic Youth are dissonant, disconnected, animated by noise, more interested in the space between songs than the songs themselves. It's an album best listened to in full, an immersion in Kim Gordon and Thurston Moore's frenzied headspace. Some records sound lush; this one is a desert, skies with too many stars and unforgiving landscapes and abandoned buildings. Eternal broken-down-car and cracked-earth music. – Ben Dickerson
Read More: The 30 Best Bands of the Past 30 Years
---
95. LiLiPUT – LiLiPUT
(1982; Rough Trade)
The Swiss band formerly known as Kleenex embodied a certain brand of post-punk that would also include under its umbrella Bush Tetras and The Raincoats; a freewheeling, headstrong blast of energy and bluster, undercut by screeching vocals and skronking saxophone. Like so many of their cult contemporaries, a full-length album took a number of years to materialize, the band instead cementing their legacy with a blistering run of 7-inch singles. But when the album arrived, it was an electric resuscitation for this particular flavor of disruptive noise. A sorely undervalued player in the post-punk game, LiLiPUT are ripe for 21st century retrospective indulgence. – Max Pilley
Read More: 10 Great Punk Songs With Saxophone
---
94. Flipper – Generic
(1982; Subterranean)
If there was ever an album that encapsulated nihilism with gleeful spite, it's Generic. Which is also ironically, not generic at all, it's just a heavy, dark and painful experience. Listening to Generic is actual aural masochism, like a long depressive sigh punctuated with apocalyptic musings, and with lyrics and vocalizations that read and sound like the mind of an unhappy human unraveling in real time. It is above all, an honest affair, from the zen like fixations of "Ever"'s vicious poetry, to "Sex Bomb" and "Way of the World"'s concussive, heaving mess of uneven guitars and warped percussion. Post-punk inspired, but closer to post-music in execution. – Brian Roesler
---
93. The Church – Starfish
(1988; Arista)
Not Australia's biggest export by any means—AC/DC, Kylie and coal have that covered—but the cult following The Church enjoy extends well beyond the coasts of down under, and Starfish was the landmark in their deserved breakthrough. Singles "Under the Milky Way" and "Reptile" are worthy jewels, but the true strength of Starfish lies in its depth with a truly stellar set of tracks. The glittering repeated guitar lines create the rich atmospheric textures distinctive of post-punk, but Steve Kilbey's devotion to melody is what makes Starfish truly stand out as a classic and timeless record. – William Lewis
---
92. The Wake – Harmony
(1982; Factory)
This Scottish band's debut gathered seven tracks of dank basslines, bright guitar jangle, deep and bruising drums, and touches of wobbly synths. If that sounds like a shadow of Joy Division and New Order, you'd be right: New Order's manager signed them to Factory Records before they left to play foundational twee on the Sarah label. But it was one broad, cool shadow in which to hide while considering—and embodying—the power of spare parts. – Adam Blyweiss
---
91. Cocteau Twins – Garlands
(1983; 4AD)
Garlands isn't the Cocteau Twins that most listeners know. It's not the shimmering sheets of guitar from Robin Guthrie, nor the ethereal drift into beautiful inscrutability that's made the band worthy of a hilarious meme. It's something much more sinister and nightmarish—two adjectives that seem almost contradictory to the aesthetic that the band honed over their nearly two decades together, even if the ethereal glow of Treasure harbored its share of ghosts. But Garlands begins with a song called "Blood Bitch," piles on sheets of Bauhaus-like guitar noise and frequently delves into the most evil of darkwave sounds. Before they offered the promise of heaven (or was it Las Vegas?), they took a detour through a different sort of sin city. – Jeff Terich
---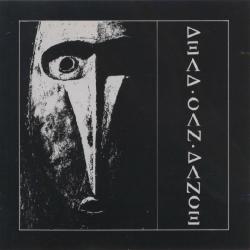 90. Dead Can Dance – Dead Can Dance
(1984; 4AD)
Just so we're clear, this debut contains only traces of the globetrotting, archaic musical styles the London-by-way-of-Melbourne group would eventually embrace. DCD here are straight up gothic in the modern all-black-wearing sense, not the ancient or even medieval European one. A surprising, surprisingly affecting contribution to post-punk canon, everything crashes and echoes in the style of contemporaries like Siouxsie Sioux and Robin Guthrie. – Adam Blyweiss
---
89. Cabaret Voltaire – Red Mecca
(1981; Rough Trade)
Still miles away from the industrial music and proper electronica they would inspire and eventually perform themselves, Red Mecca remains an important expression and explosion of digital punk ethos first explored by Suicide. Where that duo focused on grating repetition, Cabaret Voltaire create dark beauty and nauseating dissonance. This album is packed with deliberate, smoldering anger. – Adam Blyweiss
Read More: 10 Essential '80s Industrial Tracks
---
88. Christian Death – Only Theatre of Pain
(1982; Frontier)
I discovered Christian Death at a flea market. Being young and immediately attracted to controversy, I bought the album on the band's name alone. That's called "brand development," folks! Brilliant marketing aside, Only Theatre of Pain is Christian Death's finest hour, and frontman Rozz Williams' most intimate exaltation of suffering, torment and restlessness. A hybrid of post-punk, death-rock, and gothic punk, it is a non stop cacophony of grizzly accented bells and graveyard chimes, looming synths, and a low-end so large it feels as if the ground is quaking beneath you. And yes, while "Romeo's Distress" is lyrically problematic, its near-iconic status as a dreamy and oddly romantic post-punk triumph cannot be denied. – Brian Roesler
---
87. Tones on Tail – POP
(Beggars Banquet)
In the immediate aftermath of Bauhaus, members of the legendary goth-rock band splintered off into various new projects: Dali's Car, Peter Murphy's solo recordings and, of course, Love and Rockets. Short lived as it was, Daniel Ash and Kevin Haskins' Tones on Tail proved one of the most wildly creative, their debut album, the perhaps ironically titled POP, featuring a wide range of arty experimental sounds including the haunted synth-pop of "Lions," the slap-bass agit-funk of "War" and the sexy dancefloor vamp "Performance." In the U.S., however, its naked-pagan-child artwork was traded for a basic blue logo, though its tracklist change even more interesting, swapping "Performance" for the cowbell-banging club hit "Go!" – Jeff Terich
---
86. The Jam – Sound Affects
(1980; Polydor)
One of the original architects of the London punk boom, The Jam also found themselves in 1980 as one of the few survivors. Such was the pace of change in those fervent years that it was clear to Paul Weller and company that another collection of tight, articulate two minute belters would no longer scratch their artistic itch. So, noting the advances of British contemporaries such as Wire and Gang of Four, they reached out into R&B and psychedelia to better express their voice. That Weller would describe it as a cross between Off the Wall and Revolver tells you how far they had come. – Max Pilley
---
85. Contortions – Buy
(1979; ZE)
Buy is dance music. No really—the atonal guitar scratch, manic wailing and sax bleats from Contortions frontman James Chance might suggest that this is really free-jazz for punks. And maybe it is, but what the Contortions did best was find the shortest distance between Trout Mask Replica and the discotheque, building mutated funk jams from chord progressions that can't be found on any chart. They even had their own dance anthem, "Contort Yourself," which is really the only proper way to move to music this agitated and strange.  – Jeff Terich
Read More: A beginner's guide to No Wave
---
84. Adam and the Ants – Kings of the Wild Frontier
(1980; CBS)
Adam and the Ants' lineage branches out into various factions of post-punk and new wave, including Siouxsie and the Banshees, Bow Wow Wow and The Monochrome Set. Though Adam Ant himself is a singular figure, dressed in revolutionary dandy garb and giving "New Romantic" a rebellious figurehead. Kings of the Wild Frontier is the midpoint between Ant's more punk-leaning beginnings and his eventual embrace of pop, and as such it's his best moment. Between the ominous noir of "Ant Invasion" and the Burundi-drums breakdown of "Dog Eat Dog," it's a twist on a few decades of popular music in the UK, splattered in warpaint. Yet the brash takedown of popular music in general in "Antmusic" provides Adam and the Ants' mission statement: "Unplug the jukebox and do us all a favor/That music's lost its taste so try another flavor." – Jeff Terich
---
83. Swell Maps – Jane from Occupied Europe
(1980; Rough Trade)
Technically speaking, Swell Maps were pre-punk. Nikki Sudden and Epic Soundtracks began making their DIY sounds as teenagers all the way back in 1972. So by the time the rest of the UK underground caught up to them, they were operating parallel to the direction of post-punk than going with the grain. Jane from Occupied Europe is proof of just how well that outsider perspective worked: twitchy no-wave dancepunk ("Let's Buy a Bridge"), power-pop ("Cake Shop Girl") and krautrock-inspired anthems ("Helicopter Spies") enveloping an eerie, instrumental midsection that showed how deep their rabbit hole went. – Jeff Terich
---
82. Units – Digital Stimulation
(1980; 415)
Finding a way to turn cold, non-feeling audio computer textures into a collage that moves with intensity amidst lyrical narcissism, San Francisco's The Units used the new technological era encroaching to form a band where guitars were not needed. Credited by the landmark group Suicide for being the first synth-punk group, the single "High-Pressure Days" off the 1979 release Digital Stimulation is an unfading sentiment on how quirky vibrations and lyrics about isolation and detachment can swing real hard. Seek out the 2011 remix by Todd Terje for proof that one of the world's first electronic new wave bands, got it right before anyone else. – John-Paul Shiver
---
81. Siouxsie and the Banshees – Kaleidoscope
(1980; Polydor)
The third album by Siouxsie and the Banshees is remarkable for many reasons, not least of which being how commercially successful it was while also being intensely and unapologetically experimental. Amid examples of the wonderfully wailed melodies of Siouxsie Sioux and jagged punk riffage that typified their debut The Scream, Kaleidoscope also features elements of no wave, goth and early industrial. It's a deeply weird and intense but also accessible record, with the range of its appeal evident in how it's been interpolated and sampled by artists as divergent as The Weeknd and Mindless Self Indulgence. – Liam Green