The Fall announce live box set, Set of Ten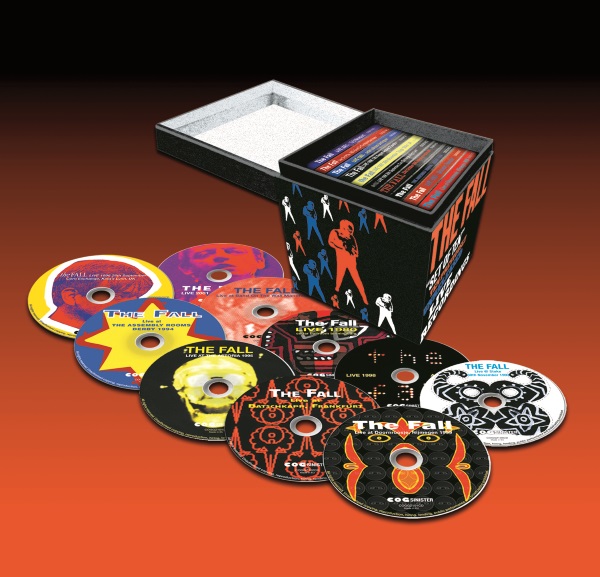 Few bands in post-punk had as prolific and long a career as The Fall, thanks to the endurance of the band's frontman and sole permanent member Mark E. Smith, who died earlier this year. Since then, some of the band's catalog has already seen some reissue activity, but a box set of the band's live performances throughout the years is being released soon. No official release date has been set, but Cog Sinister has put the box set, The Fall Live: Set of Ten, up for pre-order via PledgeMusic. The box set contains 10 different performances, dating back as early as 1980, with the most recent being a 2001 performance. Take a look at the list of performances below and the packaging above..
The Fall Live: Set of Ten contents:
Nijmegan 14/09/99
New Orleans 23/06/81
Derby 05/06/94
Frankfurt 01/10/93
London 12/08/98
Kings Lynn 28/09/96
Manchester 03/05/82
Stoke 30/11/97
Birmingham 20/11/80
London 23/10/95
Newport 16/04/01
Read our remembrance, The Fall's Mark E. Smith: Idiosyncratic, abrasive, never bored.