Truly Great: The Great Cover-Up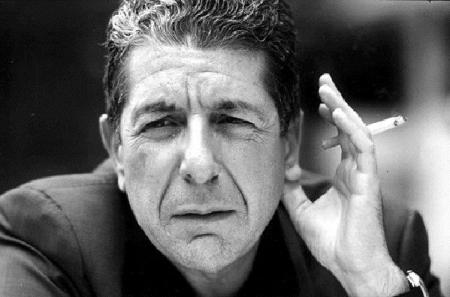 Rip-offs. Homage. Covers. Whatever you want to call them, some like them and some despise them. Some bands choose to do them; others avoid them like the plague. I'm not even going to get into the reasons why. What I am going to do is admit that I love covers, when they're done right. I will agree that there are some very god-awful covers out there, but for every bad cover, I can present a great one. But, just what does make a truly great cover?
There are a Hell of a lot of ways to make a bad cover, but only a few ways to make one truly great. As the old adage goes, one bad apple spoils the bunch. One bad element in a cover can ruin it entirely. For instance, one of your least favorite bands covering one of your favorite artists ever is immediately taboo. (I.e. the Wallflowers covering "Heroes"…rat bastards). One thing I will not discuss in this look at covers is standards. I don't consider standards `covers', as they are done by everyone, thus being called standards. I would, however, regret not mentioning my favorite, Bjork doing "It's Oh So Quiet".
Great covers have to start with a great song. Doing a cover of a bad song is inexcusable, and very very rarely makes for a good rehash. This is why everyone and I mean everyone has covered the Beatles. Heck, there has been tribute album after tribute album, not to mention the I am Sam soundtrack, which had a mixture of good and bad. So obviously, a good song does not alone make for a good cover. What else then?
Well, the covering band has to do one of two things, either make the good song something all theirs by changing it drastically or at least enough to notice, or do the song dead on, but with a new singer's voice. The problem with a drastic change is that the song has to at least be recognizable or else what's the point?
A band or singer has to imbue the song with their own signature style. If they don't have their own style, they shouldn't be doing covers in the first place. A cover can even be beyond "truly great" if the cover version is confused as the artists' original work. Let's take the Beatles' "Across the Universe". I know of two singers who covered it recently, Fiona Apple and Rufus Wainwright. Both did a great job with it, keeping their voice while singing someone else's song.
Leonard Cohen's "Hallelujah" is another story. It's been covered three times on recordings that I know of, one by John Cale, one by Rufus Wainwright, and one by Jeff Buckley; there are a lot more live versions out there. Anyway, the Jeff Buckley version, in my estimation, stands alone. No disrespect to the other artists, I love their work, but in this instance, this song now belongs to Jeff. This is an example of the cover version essentially becoming the property of the coverer. Another one that comes to mind is Camper Van Beethoven's cover of "Pictures of Matchstick Men".
Does the cover have to be done totally seriously? The answer to this question is absolutely not. Travis' "(Hit Me Baby) One More Time", Ben Folds Five's "She Don't Use Jelly", They Might Be Giants' "Istanbul (Not Constantinople)", and R.E.M.'s "King of the Road" are all instances of somewhat humorous adaptations. Let's also add in the ones that are serious, but with tongue firmly in cheek. Cake's "I Will Survive", and The Cardigans' "Ironman" and "Sabbath Bloody Sabbath" are good examples.
Let's now talk about something I mentioned before, changing a song within a range of mild to drastic. One of my favorite covers happens to be Quicksand's take on the Smiths' "How Soon is Now?" The song is at once recognizable and recharged with a new energy that was not necessarily intended, and it works to great effect. Here are all the elements, a great song to begin with, a signature style, and a different take altogether. Another more recent example is Ryan Adams' version of Oasis' "Wonderwall". Think whatever you will of Oasis, or for that matter Ryan Adams, but "Wonderwall" is an example of genius songwriting, and Adams' version is exquisite.
There are plenty of exceptions — you don't have to tell me. As readers of my column know by now, I am nowhere near being a fan of the Doors. So wouldn't I hate any cover versions of any of their songs? The answer to this is an emphatic NO! There are two excellent covers of Doors' songs in Echo & the Bunnymen's "People Are Strange", and in X's "Soul Kitchen". How is it that I can like a couple of Doors covers and not the Doors themselves? There's a whole frontman / era / swagger / faux poetry angle that I don't like, not to mention most of their fans. Echo and X are a different story.
If you will forgive me one digression, I have to get this out of my system. Men who are in their twenties and thirties pay attention. If you own a guitar, please please please hear me, there are so many many many songs out there. Why must you always play the Doors, Pink Floyd's "Wish You Were Here" and essentially every song from Pearl Jam's "Ten". Do your neighbors a favor and take up knitting.
I would be remiss if I were not to mention tribute albums in general. I only own four as tribute albums are usually a conglomeration of bands nobody has heard of. I have Badlands: A Tribute to Bruce Springsteen's Nebraska, Where Is My Mind?: A Tribute to the Pixies, Fire and Skill: The Songs of the Jam, and For the Masses, a tribute to Depeche Mode. Although comparisons are difficult to make because of the differences in style, I would have to say that the latter is my favorite of the three. It provides a good mix of popular bands with the obscure. It also features some of the most drastic reinterpretations of songs I have heard. (Just listen to Gus Gus' "Monument" or Rammstein's "Stripped", creepy anyone?). My favorite covers from each tribute are Failure's version of "Enjoy the Silence", The Get-Up Kids' version of the Pixies' "Alec Eiffel" (some of the best rock drumming I've ever heard, I wouldn't have thought the song could have been improved upon, much less done well by anyone but the Pixies), and Johnny Cash's "I'm On Fire" (which didn't actually appear on Nebraska, but it was a track recorded at the same time Bruce Springsteen was recording that album, thus it appears as a "bonus track"). Speaking of Johnny Cash, God rest his soul, he has provided us with some of the finest covers ever produced in his "American Recordings" sessions including Nick Lowe's "The Beast in Me", Soundgarden's "Rusty Cage", Beck's "Rowboat", Neil Diamond's "Solitary Man", U2's "One", Nick Cave's "The Mercy Seat", Sting's "I Hung My Head", the Eagles' "Desperado", Depeche Mode's "Personal Jesus", and of course his now famous version of Nine Inch Nails' "Hurt". These covers stand alone from every other. Almost any song with a twinge of sadness takes on something different in Cash's hands, and we are the better for it.
Rather than continue to talk about what covers are good, I'm going to present you all with two mix CD's worth of "Truly Great Covers". Enjoy!
CD1: Crying Under the Covers
1. Aimee Mann- "One"
2. Ryan Adams- "Wonderwall"
3. Local H- "Smothered in Hugs"
4. Howie Day- "The Drugs Don't Work"
5. Coldplay- "Hunting High and Low"
6. Tori Amos- "Smells Like Teen Spirit"
7. London Suede- "Shipbuilding"
8. Prince- "I Can't Make You Love Me"
9. Death Cab for Cutie- "This Charming Man"
10. Eddie Vedder- "You've Got to Hide Your Love Away"
11. Ben Folds Five- "Twin Falls"
12. Jeff Buckley- "I Know It's Over"
13. Noel Gallagher- "To Be Someone"
14. The Breeders- "So Sad About Us"
15. Counting Crows- "The Ghost in You"
16. Gene- "Don't Let Me Down"
17. Sarah McLachlan- "Dear God"
18. Smashing Pumpkins- "Landslide"
19. 10,000 Maniacs- "Everyday is like Sunday"
20. Jeff Tweedy- "Be Not So Fearful"
21. Nirvana- "Where Did You Sleep Last Night?"
22. Jeff Buckley- "Hallelujah"
CD2: 2 drink minimum (get it?)
1. Filter- "One"
2. Devo- "(I Can't Get No) Satisfaction"
3. Quicksand- "How Soon Is Now?"
4. Howie Day- "Karma Police"
5. Coldplay- "Lips Like Sugar"
6. Nirvana- "The Man Who Sold the World"
7. Jawbox- "Cornflake Girl"
8. Radiohead- "Nobody Does it Better"
9. Pete Yorn- "Panic"
10. 10,000 Maniacs- "Don't Go Back to Rockville"
11. Ben Folds Five- "She Don't Use Jelly"
12. Social Distortion- "Ring of Fire"
13. The Cardigans- "Ironman"
14. Frank Black- "Hang Onto Your Ego"
15. Ben Folds- "In Between Days"
16. Echo & the Bunnymen- "All You Need is Love"
17. Travis- "(Hit Me Baby) One More Time"
18. R.E.M.- "King of the Road"
19. Failure- "Enjoy the Silence"
20. TMBG- "Istanbul (Not Constantinople)"
21. World Party- "All the Young Dudes"
22. Shudder to Think- "So Into You"
Extra covers that I like:
David Bowie's "Cactus" and "Pablo Picasso"
The Breeders' "Happiness Is A Warm Gun"
Nine Inch Nails' "Get Down Make Love"
Brian Setzer's "Sleepwalk"
Foo Fighters' "Baker Street"
William Burroughs' "Star Me Kitten" (disturbing)
TV on the Radio- "Mr. Grieves"