The Postal Service announce live album, Everything Will Change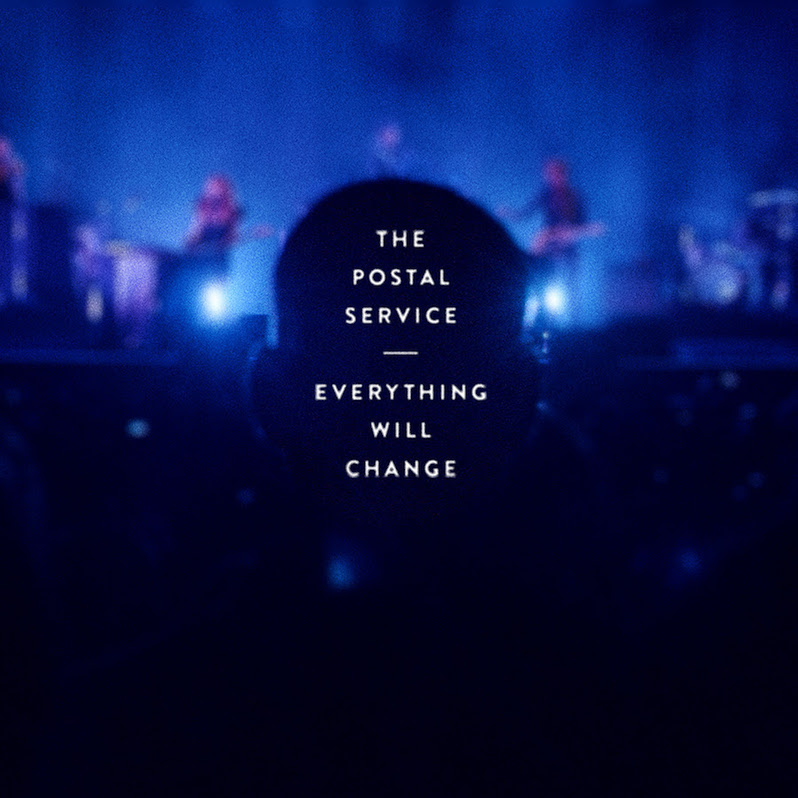 It's been almost 18 years since The Postal Service released their sole studio album Give Up, and seven years since their 10-year anniversary tour. But Ben Gibbard and Jimmy Tamborello are returning with a new live album titled Everything Will Change, a companion to their 2014 concert film, out digitally on December 4 via Sub Pop. The songs were recorded during their 2013 tour, and the tracklist includes the entirety of Give Up, as well as non album tracks "Be Still My Heart" and "A Tattered Line of String," plus a Beat Happening cover and the duo's first collaboration, DNTEL's "(This Is) The Dream of Evan and Chan." Take a look at the tracklist below, and hear "The District Sleeps Alone Tonight."
The Postal Service Everything Will Change tracklist:
1. The District Sleeps Alone Tonight
2. We Will Become Silhouettes
3. Sleeping In
4. Turn Around
5. Nothing Better
6. Recycled Air
7. Be Still My Heart
8. Clark Gable
9. Our Secret (Beat Happening cover)
10. This Place Is a Prison
11. A Tattered Line of String
12. Such Great Heights
13. Natural Anthem
14. (This Is) The Dream of Evan and Chan (Dntel)
15. Brand New Colony
The Postal Service's "Such Great Heights" is featured on our list, Sub Pop: 30 Years, 30 Tracks.