Thundercat's "Dragonball Durag" is light-hearted genius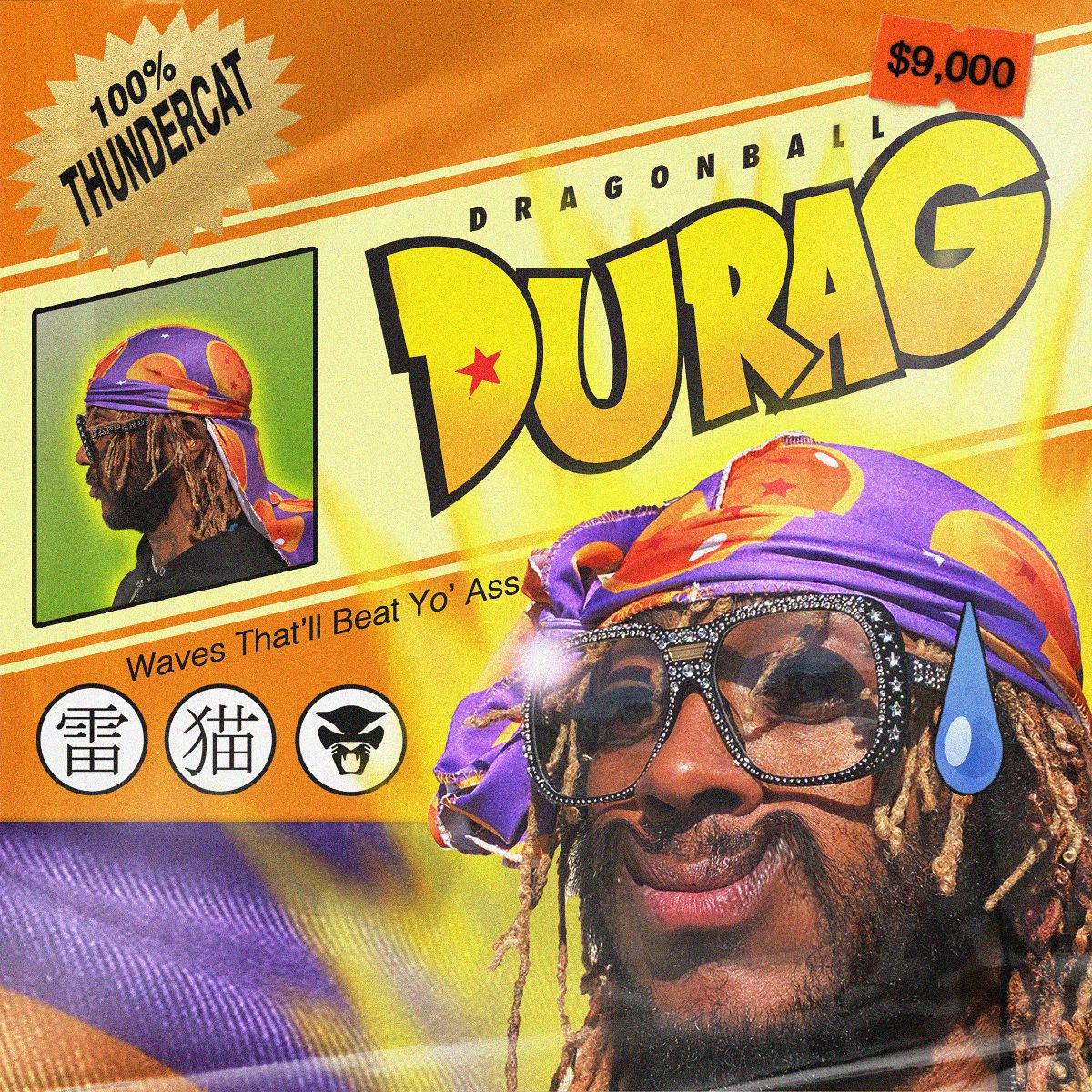 "I may be covered in cat hair, but I still smell good," croons Thundercat, the Grammy-winning bassist/singer who continually delivers original, comedic and sometimes dark material for popular consumption, to his paramour on the new funkster-eccentric goodie "Dragonball Durag."
It's a further example of the self-deprecating, self-aware mockery of his behavior and his generation at large that allows Thundercat—the bass playing virtuoso with sometimes potty mind and snarky humor—the latitude to be creatively weird and so much more compelling as an artist. Even the quip "do you like my new whip, watch me go zoom zoom" comes off with playful sincerity.
In an alternative universe, Stephen Bruner could have mapped out a pretty linear and successful career as an incredible jazz bass player in the vein of Stanley Clarke or Jaco Pastorious. (His bass strokes are never played for jokes, fam.) But inhabiting the capital-S-serious jazz player role is not who he be. So for his next single from the upcoming LP It Is What It Is, Bruner pens a ditty to the power of the Black Man's Durag, with half the lyrics playing for comedy, but the bass licks and vocal trajectory for our love song singer, remain, as always, deadass. It's a successful career built on the understanding: Genius talent is best absorbed when cracking jokes at the genius. But the durag is real, tho…Culture, America.
"I have a Dragon Ball tattoo… It runs everything. There is a saying that Dragon Ball is life," Thundercat said in a press release. "There are two types of people in the world, the guy with the durag and the guy who doesn't know what a durag is. The durag is a superpower, to turn your swag on… It does something, it changes you. If you have one in the wardrobe, think about wearing it tonight, and it may pop off because you never know what's going to happen."
Good on ya, Thundie.
From It Is What It Is, out April 3 via Brainfeeder
John-Paul Shiver
John-Paul Shiver has been contributing to Treble since 2018. His work as an experienced music journalist and pop culture commentator has appeared in The Wire, 48 Hills, Resident Advisor, SF Weekly, Bandcamp Daily, PulpLab, AFROPUNK and Drowned In Sound.