Top 10 Hip-Hop Albums of 2013
Hip-hop, more than any other genre, is about conversation. As much as that refers to diss-songs, catch phrases, clique loyalty, and feature-heavy albums- and believe us, those are all true — it also highlights the rate at which hip-hop propels forward in both approach and ideology. For this year's end-of-year review, we decided to approach our hip-hop list as a conversation as well; each of us voicing our opinions on various records and convincing each other of various merits and downfalls. And, once we finally agreed on a list, we took a collaborative approach to the writing- fusing our various opinions and voices to form the final product. In a way, we thought this method paid a small homage to the many qualities that make hip-hop such a stand-out genre to us.
This year's champions are diverse, but one fact remains consistent among them all: In a year when many rappers aimed high, these ten either aimed higher, or hit the mark where others fell short. Many prolific artists put forth admirable efforts in 2013, (yes, we heard Yeezus,) but none were as well-executed as our favorites — and not even all our favorites could fit on this list. So dig out your crunk juice goblet and get ready to congratulate the victors: Here are the Top 10 Hip-Hop Albums of 2013.
---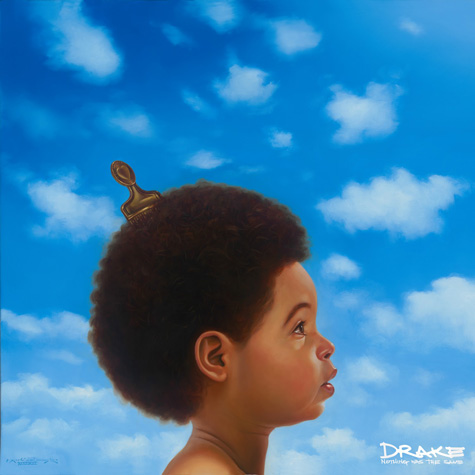 10. Drake – Nothing Was The Same (OVO Sound/Young Money/Cash Money/Republic)
During our lengthy discourse leading up to this feature, a question was raised: Is Drake really hip-hop? After all, ever since his debut, Drake has taken a strong cue from Kanye West's 808s & Heartbreaks, focusing on a neo-neo-soul sound and emphasizing his eclectic taste in samples and production. But while Nothing Was The Same's production follows in the path of Frank Ocean, James Blake, and The Weeknd, it also features Drake's strongest raps to date.
Right out of the gates, NWTS shows us a more dynamic and flexible Drizzy, with "Tuscan Leather" boasting six minutes of steady-rap, several tempo changes and no traditional hooks. The majority of the album, especially highlights like "Started From The Bottom" and "Worst Behavior," boast strong rapping from Drake on his lonesome, as if to say he no longer needs features to support his soulful crooning. And while "Hold On, We're Coming Home" — the album's centerpiece — may be one of the best soul songs released in recent years, it's production is a firm fusion between neo-neo-soul and hip-hop. That being said, we agreed that this is a front-heavy album, with the back half featuring a few missteps by Drake, as well as one of Jay Z's sloppiest verses so far. Still, in a year where big-name artists aimed high and missed the target, Drake provided with a solid, approachable record that will be remembered for some time.
---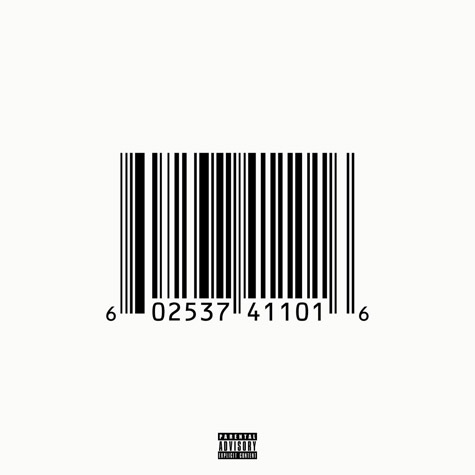 9. Pusha T – My Name is My Name (GOOD Music/Def Jam)
On album opener "King Push," Pusha T cuts to the chase when it comes to mission statements — he doesn't sing hooks; he raps about trap. From that track forth, My Name is My Name stays true to its title: a quote from The Wire character Marlo Stanfield, with Pusha's overall message being "I am who I am — take it or leave it." Throughout the record, Pusha mixes braggadocious assertions with tales of life on the street and in jail. His already strong rhymes are both carried and enhanced by the production provided — for the most part — by Kanye West. West takes the gritty stylistic influences he channelled in Yeezus and cuts out the fluff, creating a streamlined sound that achieves an excellent balance between genre-pushing choices and grooving beats. My Name is My Name is trap, for sure, but a new era of trap altogether.
---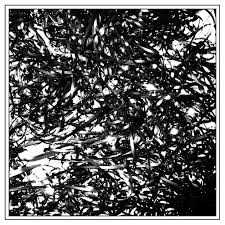 8. clipping – midcity (self-released)
Buy at Bandcamp
With Death Grips knocking down the noise-rap floodgates, there's bound to be a sea of imitators who don't quite get what makes that sort of genre so fascinating. But, fortunately, there's at least one group out there who has taken a unique, fresh take on the sub-genre. On midcity, clipping's production approach is more minimalist and ambient than most of Death Grips' output; in fact, they dub their production "minimalist harsh-noise." And those blistering tones and sporadic beats are a perfect background for Daveed Diggs, a cunning rapper whose lines only increase the fierce crunch of the noisy tracks. Despite their ear-jarring production, clipping's song structure, for the most part, tends to stay in the realm of contemporary hip-hop, with features and hooks that sound like a bizarre, distorted version of a modern hip-hop record. After this ground-breaking, self-released debut, the trio signed to Sub Pop: Let's see if this noise-rap trio will be able to cooperate with a major label.
---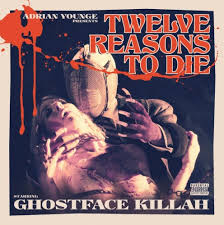 7. Ghostface Killah – Twelve Reasons to Die (Soul Temple)
With Enter The Wu-Tang: 36 Chambers celebrating its 20th anniversary this year, it would be easy to assume that the Clan has passed their point of relevance. On Twelve Reasons to Die, however, Ghostface Killah proves otherwise. His raps are still as strong as ever and, while the album's concept is recycled from previous entries in Ghostface's Tony Starks chronicles, the themes are taken to a new-found, cinematic height through Adrian Younge's live-band production, which is really more of a score than a collection of tracks. To top it all off, the project was accompanied by a comic-book version of the Ghostface origin story, which only serves to exemplify the epic sound and feel of the record. At this point in his career, Ghostface could easily make huge sales by phoning in a record. Instead, he pushed his creativity to a new height that definitely deserves its spot on this list.
---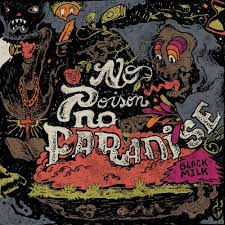 6. Black Milk – No Poison, No Paradise (Computer Ugly/ Fat Beats)
This year, Black Milk and Danny Brown went head to head when it came to executing the most subtle and fleshed-out concept for a rap album. There are a lot of bars on No Poison, No Paradise, and Black Milk maintains a consistent level of quality throughout them all — coming off as a straightforward, old-school rapper while simultaneously bending style in some rather ingenious ways. Producing most of the record himself, Black Milk took a cue from Robert Glasper Experiment's Black Radio, pushing for a jazzy, atmospheric sound to amplify his high-quality rhymes. No Poison, No Paradise is easily one of the most creative records of the year; its placing at No. 6 only serves to compliment the quality of the other albums on this list.
---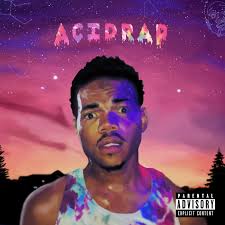 5. Chance the Rapper – Acid Rap (self-released)
Download at DatPiff
It's hard to recall the last time a mixtape this impressive came rolling through the world of hip-hop. In some ways, Chicago's Chance the Rapper reminds us of Kanye's early work — an honest lyricist backed up by some damn soulful beats. In other ways, though, he is more representative of the psychedelic flavor of hip-hop that Outkast did so well early on in their career. Either way, Chance's appeal goes way beyond aesthetic — his raps are solid and his flow is daring and varied, especially for a rapper of his age (he's just 20 years old). All this considered, one thing is certain: Acid Rap, a mixtape, is a better record than the vast majority of studio albums released this year — and that deserves plenty of accolades.
---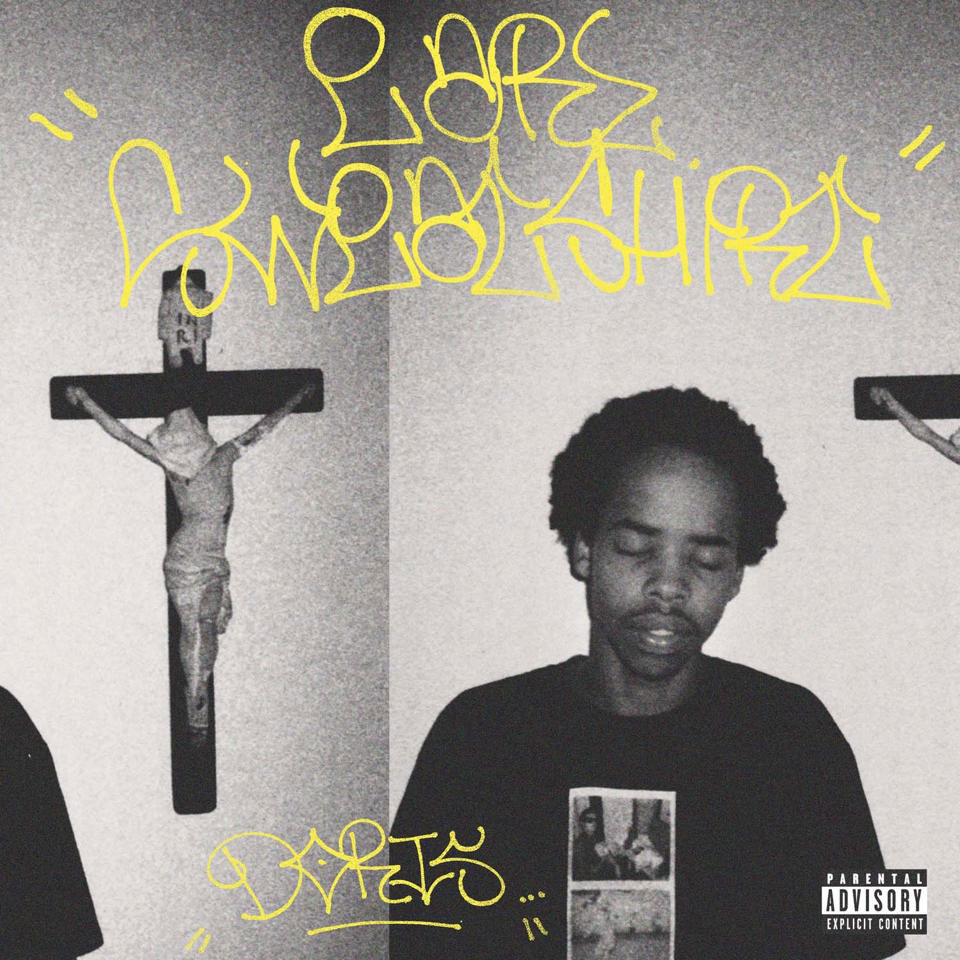 4. Earl Sweatshirt – Doris (Tan Cressida/Columbia)
Earl Sweatshirt's return to the hip-hop scene (following a forced stay at a boarding school in Samoa) comes at the perfect time. When the Odd Future Wolf Gang Kill Them All crew first popped up, their cut-throat approach to hip-hop was refreshing; abandoning the braggadocio-heavy element of rap which had grown so popular, and instead focusing on fresh beats and in-your-face verses. But, in 2013, most of Odd Future no longer fit that billing. OFWGKTA affiliate Frank Ocean produced our No. 1 album of 2012, but it wasn't actually a hip-hop record. And, besides that, most of the crew's recent output has relied a little more on shock value than sheer talent.
On Doris, Earl's strength and confidence as a rapper are amplified by one consistent fact: He does not overreach. First emerging as a wunderkind of sorts — super young, fierce for his age with the talent to back it up — Earl's comeback (and first studio album) was the target of much hype and could have easily been a lukewarm flop. Instead, the 19-year-old proved his focus and determination, pulling together an album with solid flow and producing about half the record himself. Earl covers the spectrum on Doris. He's harsh and juvenile; hilarious and cut-throat; daring and sensible. But, throughout the record, one quality shines through: Earl Sweatshirt is dedicated to pushing hip-hop forward.
---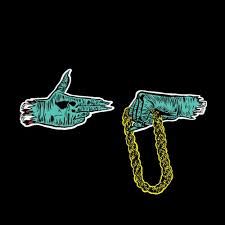 3. Run The Jewels – s/t (Fool's Gold)
It's no secret that Killer Mike and El-P both killed it in 2012. El-P's Cancer 4 Cure was a fierce, dubstep-infused monster of an album, and Killer Mike's El-P-produced R.A.P. Music was equally beastly, and harshly political in a way that only hip-hop can be. So when the two announced they were forming a duo together, they definitely had our attention. And the resulting duo, dubbed Run The Jewels, delivered an incredible collection of ten intense bangers.
In more ways than one, Run The Jewels, runs parallel to 2011's Watch The Throne. This record is more concise and concentrated than either artist's efforts last year, sticking to a few formulas to keep the rap-duo element in play. And, in both production and lyricism, it recycles and reworks a few key elements to tie this project to the duo's individual output. But, all this considered, Run The Jewels is not at all watered down. Quite the contrary, this comparatively light-hearted side-project still resulted in an intense and abrasive sound — one of the most innovative outputs of the year — only proving that the Killer Mike/El-P combo is nearly unstoppable.
---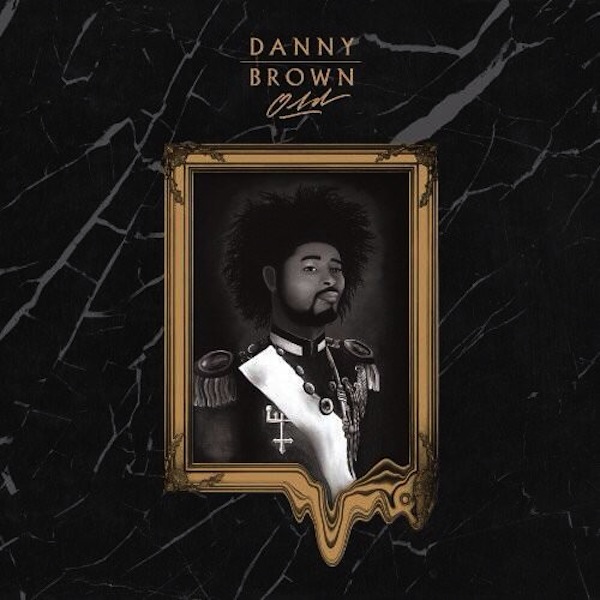 2. Danny Brown – Old (Fool's Gold)
Dan Pritchett's review summed it up best: "At 32 years old Danny Brown raps on Old with the confidence of a young rap prodigy." From top to bottom, Brown kills it on Old, executing a near-flawless double-record concept in an era when most rap albums don't have the heat to back up their hype or length. Throughout Side A, Brown pushes strong, experimental beats while focusing on themes of growing up in poverty and consequences of a drug-dealing (and consuming) lifestyle. And musically, the tracks on that side expand the vocabulary of hip-hop production, providing brilliant hits like "25 Bucks (feat. Purity Ring), "Torture" and "Lonely."
It's fitting that Side B's first track boasts the line, "So take this as a diss song/ cause this is my last song/ not my last dope song/ but my last dope song." Old's latter half focuses on straight dance floor bangers, abandoning Brown's trap-based content and proving the artist's ability to apply his creativity to fun-yet-intelligent party raps. Truthfully, every song on this record is gold, but what really vaults this album into classic status is that it is more than the sum of its parts; the fact that Danny can unify these songs coherently under an overall concept is an achievement that cannot be overlooked.
---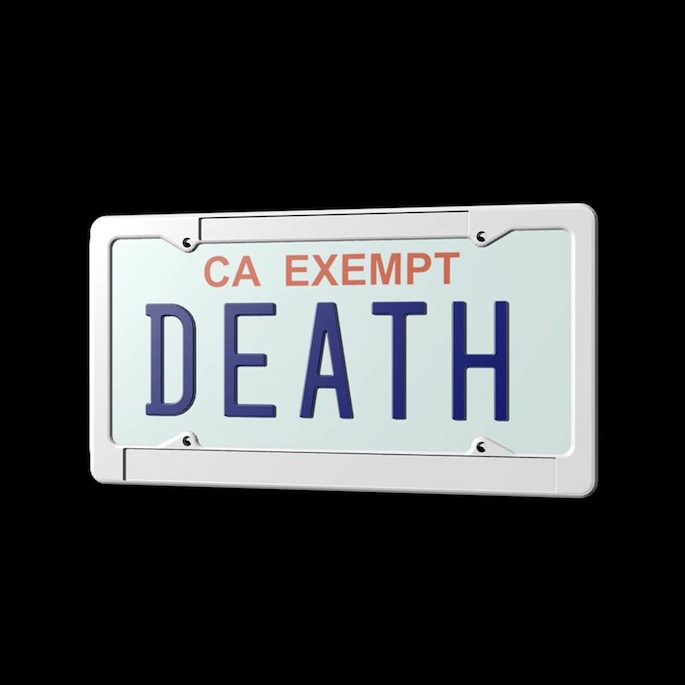 1. Death Grips – Government Plates (Third Worlds)
We'll be honest — before the release of Government Plates this list was already solidified. But, just like last year, Death Grips leaked their latest album just weeks before the end of record-release season. Yet on No Love Deep Web, it seemed apparent Death Grips were going to stick to a consistent approach for most of their output. And since their sound was more abrasive and visceral than most anything else in the hip-hop game, that was more than fine.
Government Plates, on the other hand, is by far the most challenging hip-hop record — if it even is hip-hop — released this year. Death Grips take their game to a new level, with more varied production that bends genres even more than their previous records. Many of the transitions on this album are mind blowing, taking the best aspects of styles like dubstep and squeezing out the kitsch to create a raw, untouchable atmosphere. And Stefan Burnett's minimalist approach to lyrics only serves to intensify his impact upon delivery, making Government Plates feel like a personal and universal statement.
On Government Plates, Death Grips transcend their own signature sound. It's hip-hop; it's noise-rock; it's ambient; it's turbulent; it's avant-garde; it's danceable; it's rap; it's spoken word. And, in being all those things, it's really none of those either. In a year when so many artists tried to 'redefine' hip-hop in some way or another, Government Plates smacks other 'edgy' artists across the face, as if to remind them who the true innovators are.