Top Twenty Treble News Items of 2004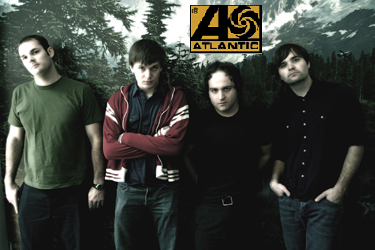 Originally, I intended to cull only ten of the top music news items to make a more traditional style list, but in the end, there were just too many important, funny, heartbreaking, and noteworthy moments this year to create any kind of limit. How Letterman and his staff cut down every day I'll never know. We lost some heroes of the music world, saw some groups go their separate ways, and on the other hand saw some get back together. There were legal troubles aplenty as well as a feud or two. There was no shortage of events to write about in the world of independent music, so here is a less traditional, but far more entertaining list of the twenty best news items of the year.
#20 – Creed breaks up…Baby Jesus cries
06.04.2004
Say it isn't so! Creed, or as I call them, Bible Jam, is calling it quits after three albums. Just like CIA director George Tenet chose to resign for 'personal reasons', Creed 'broke up', and didn't 'fire Scott Stapp'. Oddly, three of the non-Stapp members quickly formed another band and hired a new singer. Hmmmm. No word yet on whether new hire Myles Kennedy has a righteous 'Christ Pose' for videos. The new project is called Alter Bridge and has an album due in August. Don't cry for Scott Stapp though, he's working on his tribute album to "The Passion of the Christ." Really. No joke. Seriously. Damn.
I realize that Creed is not indie, nor the kind of music we cover, nor good, but this was just too funny to pass up. The `band' just released their greatest hits record recently. Personally I think their greatest hits were Stapp hitting the booze before that show in Chicago, and then hopefully later hitting the floor.
#19 – Joaquin Phoenix to portray Johnny Cash in upcoming film
03.23.2004
Gladiator and Clay Pigeons star Joaquin Phoenix has been cast as Johnny Cash in Walk the Line, a 20th Century Fox film about the country legend. Reese Witherspoon will be playing June Carter Cash and fliming is said to begin in June. As of yet, no other actors have been cast.
I chose this story because I still miss Johnny, and since the posting of this item, quite a few members of the Cash family and associates have participated in the making of the film which looks to be a good one, much like that movie about Ray Charles. James Mangold is directing and John Carter Cash, Johnny's son, and Shooter Jennings, Waylon's son, play roles
#18 – Elliott Smith's final album to see release in Fall
04.28.2004
Since Elliott Smith's passing last October, everyone's been curious about what was to become of his final album. Smith reportedly recorded over 30 songs, but hadn't found a label to release it at the time of his death. On sweetadeline.net this week, a statement by Smith's father, Gary, saying that the album will be ready to go in September or October, was posted. Says Smith: "We are beginning the final mixing and production phase in mid-May and are planning for a September or October release. We will know the name of the label by the end of the month and I'll let you know just as soon as the final decision is made." In related news, there will be some unreleased footage of Smith performing live in the film festival area of Coachella this weekend. It will play from 10 to 11:30 both days in Shorts Program 1.
As we all know by now, the album became nearly legendary even before its release, and since it has been heard, is considered even more so.
#17 – A new rock feud rears its ugly head
07.13.2004
Roughly ten years after one of England's biggest rock feuds, you know, that whole Oasis / Blur thingy, a new one is starting in jolly old. This one is between 'the next next Coldplay' and that weird Zep / Queen / ELO mishmash, the Darkness. The feud started much the same way the old one did, by UK chart position. At the Scottish T at the Park Festival, Keane apparently stated that the Darkness' reign on the charts was near over. Darkness bassist Frankie Poullain responded by saying that Keane were "sheet soilers" who play music to which you "suck your thumb". I can just picture the two frontmen sitting on a tour bus, one whining, "He's touching me!" while the other waves a finger near his face. They both love Queen, can't they just get along?
I just thought this was silly. Let's face it, Lemmy just needs to crack all of your skulls and get it over with. Sheesh. `Sheet soilers' indeed.
#16 – Beulah breaks up; me and Jesus don't talk anymore
06.13.2004
Funny how that worked out… But seriously, Billboard.com reported that San Francisco pop heroes Beulah will be splitting up after the conclusion of their US tour. Their final show will be on August 5 at Battery Park in New York. This comes as a shock to Beulah fans, who were teased about Beulah's breakup before the release of their fourth album, Yoko. Beulah announced on their website that they actually weren't going to breakup and that they had changed their minds. Well, apparently they changed them back. That leaves only a few former Elephant 6 bands to go: Apples in Stereo, Elf Power and The Minders. Are the Gerbils still together? Were they ever, really?
On the heels of one of the band's best works to date, Beulah breaks up. A lot of bands talk about going out on top, Beulah did it. They may not have been superstars, but their music will be missed.
#15 – Morrissey Wishes Death On Someone Not Himself
06.11.2004
Stop me if you think you've heard this one before. A well known musician / singer makes his political views, popular or not, known to fans in an audience. No, it's not the Dixie Chicks again! It's Morrissey this time, and for those who have heard his latest album, You Are the Quarry, this should not come as a surprise. According to the Manchester Evening News, Morrissey was mentioning the death of Ronald Reagan, the president in power when the Smiths first broke onto the scene, and then added that he wished it were George W. Bush instead. Oh, those crazy Brits! Maybe he's hoping for a spanking from Tony Blair!
Morrissey, last of the famous international ambassadors to the blue States. If you find this item shocking then you obviously…well, you must…I got nothin'.
#14 – Yo soy Dios Malos
08.18.2004
Now I've heard everything. The "Holy Diver" himself, Ronnie James Dio, has forced the Hawthorne band Dios to change its name. He says that it is too close to his name and people will become confused. This is, of course, patently ridiculous as no one 'in the know' has called the man anything but 'Ronnie James Dio' for years now. Regardless, the band has changed their name to Dios Malos. I am reminded of a time in college when I saw an episode of the Simpsons in Spanish, you know, the classic "Whacking Day" episode. Homer mentions the eternal battle of good and evil and then we see Homer in a devil suit dancing on 'Good Homer's' grave singing "I am evil Homer, I am evil Homer". Well, in Spanish that translated to "Yo soy Homero malo, yo soy Homero malo." This actually translates to "I am bad Homer" and it should have said malvado rather than malo. So indeed, now the gods are bad gods.
Yet another ridiculously funny story. First, Dio gets miffed at Tenacious D for their song about asking RJD to pass the torch, that he's far too old to rock, then he makes a great band change their name. And yes, they went through with it. You can find a new `Dios Malos' song on the next installment of the O.C. Soundtracks
#13 – Ol' Dirty Bastard dies at the age of 35
11.13.2004
While at a Manhattan recording studio, Wu-Tang Clan member Ol' Dirty Bastard, also known as Dirt McGirt and Big Baby Jesus besides his real name Russell Jones, complained of chest pains and then collapsed. and died. Just two days away from his 36th birthday, ODB passed away after a life filled with turmoil. He had frequent trouble with the law for drug possession, has been in prison, and has been shot. He is well remembered for crashing Shawn Colvin's acceptance speech at the Grammy's to protest Puff Daddy's win for best rap artist. Aside from the controversy, his friends and family remember a man with a big heart. "To the public he was known as Ol' Dirty Bastard but to me he was known as Rusty," his mother, Cherry Jones, said. "The kindest most generous soul on earth. I appreciate all of the support and prayers that I have received. Russell was more then a rapper he was a loving father, brother, uncle and most of all son." Roc-A-Fella Records CEO Damon Dash said, "Russell inspired all of us with his spirit, wit and tremendous heart. He will be missed dearly, and our thoughts, prayers and deepest condolences go out to his wonderful family. The world has lost a great talent, but we mourn the loss of our friend."
Fan or not, ODB was an extremely entertaining figure, much beleaguered and beloved, but was probably voted `most likely to go first' by the rest of the Wu-Tang Clan.
#12 – Rick James found dead at age 56
08.09.2004
Most people remember him for "Superfreak", but I remember him being behind the reins of another gem that just won't get out of your head. That's right, Eddie Murphy's vault to stardom, "Party All the Time". Anybody alive in the eighties will remember the inane repetitious lyrics and the video with Rick James bouncing those braids in the mixing booth. He may go down as this generation's Ike Turner, but at least he's rife with material for Dave Chapelle.
It turned out, not much to anyone's surprise, that James had drugs in his system, more specifically cocaine, valium, vicodin and methamphetamines. But he did manage to connect to Vanilla Ice and Erik Estrada on The Surreal Life.
#11 – Slint curates ATP-UK in 2005
10.13.2004
In another bit of news that takes from the rumor pile and adds to the 'confirmed' list is the fact that Slint is getting back together! That's right Mofo! MF Slint baby! Okay, calm down. The groundbreaking Louisville, Kentucky band that spawned Tortoise and had members going to Palace and the Breeders is back. The band who released the amazing Spiderland album will be reuniting…in the UK. Hopefully you all have some British Airways frequent flyer miles. Anyway, Slint has been tapped not only to reunite but also to curate the first All Tomorrow's Parties Event for 2005 in the UK. The concerts will take place February 25-27 in East Sussex. Here's the official word from the ATP website: "Core Slint members Brian McMahan, David Pajo and Britt Walford will be selecting an eclectic line-up for the weekend and will themselves be playing music from their albums Tweez and Spiderland as well as the posthumous untitled ten-inch single. Soon after the 1991 release of the acclaimed Spiderland, Slint disbanded but their remarkable music went on to inspire and influence an ever-widening legion of fans. Now, for the first time since their separation, Slint returns for this very special edition of All Tomorrow's Parties. The response to rumours of this extraordinary performance has indicated tickets will go fast, so DO NOT wait around. Tickets go on sale on Friday 15th October, 10am GMT. Full line-up details will be announced in the coming months." Cheers, mate!
Everything was pretty much said in this longish news item. Slint was the bomb and soon will be again.
#10 – Jeff Tweedy checks into rehab; European tour postponed
04.05.2004
Wilco frontman Jeff Tweedy checked himself into a rehabilitation clinic because of his regular use of prescription painkillers, causing the band to postpone their European tour. Tweedy has been having severe migraines for the last few years, causing him to use these prescription painkillers. Tweedy's decision to check into rehab is apprarently the real reason for the postponement of A Ghost is Born's release.
It will always make me recall the scene in Sam Jones' documentary on the band when Tweedy excuses himself from the studio to vomit in the bathroom, all caught on film, and then proceeds to explain his headaches. As the Fixx said, "One Thing Leads to Another."
#9 – Lollapalooza 2004 Cancelled
06.22.2004
It just couldn't happen. With a lineup that good, something had to give. Today Lollapalooza planners announced that because of low ticket sales and an enormous loss of money, the two-day touring festival will be cancelled. Apparently the planners must not be familiar with the concept of locals who buy tickets the day of a show. Buying tickets in advance? Who does that? It's a shame to see Morrissey, The Pixies, PJ Harvey, Flaming Lips, Modest Mouse, Broken Social Scene, Wilco, Gomez and The Polyphonic Spree all have to split up and do their own tours. Actually, that doesn't sound that bad, come to think of it. We just hope that the West coast still gets some love by any or all of these artists, even without the 'palooza.
I personally have not gone to a big festival show since Lollapalooza in 1994. After being crushed, almost getting heatstroke, and then nearly having my glasses shattered by hundreds of Beastie Boys fans, I decided `never again.' But this last year's lineup looked different. Since the cancellation, most bands ended up either creating their own tours, piggybacking onto another one, or spending the time given to them to either write songs or record in the studio. But I still would have loved to have seen a t-shirt that said "The Modest Wilco Gomez Harvey and his Polyphonic Flaming Pixie Mice on the Social Scene (featuring Morrissey).
#8 – Guided by Voice call it quits
04.28.2004
You thought it would never happen. They have a bajillion albums, they've changed lineups as many times but in a few months, it will be time to say goodbye. Guided by Voices frontman Bob Pollard announced earlier in the week that the band will be releasing one more album, Half Smiles of the Decomposed in August before breaking up. Pollard also said at a show that "You can't be the Rolling Stones. You've gotta quit while you're relatively handsome." They may have already passed that point. But hey, it's GBV. We're just sad to see 'em go. Half Smiles will be released on August 24th.
Some of us thought they would be the Rolling Stones of the indie set, going on forever…
#7 – Ray Charles 1930-2004
06.10.2004
A brilliant bright and shining star of talent has streaked across the sky and left us. Ray Charles, at the age of 73, passed away early on the morning of June 10th. I will always remember his great performance in the Blues Brothers movie shooting at shoplifters and playing a show-stopping number. I also believe that every household should have a copy of Modern Sounds in Country and Western Music. "That Lucky Old Sun" is one of the most moving pieces of music I've ever heard. We'll miss you Ray!
That lucky old sun just keeps rollin' around heaven all day…
#6 – Johnny Cash's life to become musical
09.28.2004
Richard Matlby, Jr. is set to direct a Broadway musical based on the life of Johnny Cash entitled Ring of Fire. The musical is reported to contain over fifty Cash songs and covers his life in entertainment. I would have loved to have been a fly on the wall during the brainstorming sessions for titles. Let's see, here's my Dave Letterman-type Top Ten rejected titles for the Johnny Cash musical:
10. The Sound of Country Music
9. A Boy Named Johnny
8. The Rebel- Johnny Cash
7. The Man in the Black Technicolor Dreamcoat
6. Johnny Cash, Superstar
5. Cash,…better than Cats!
4. The Phantom of the Opry
3. Johnny!
2. The Country Music Man
1. A Funny Thing Happened on the Way to Folsom
It's not necessarily that I think the announcement of this musical is big news, nor that it's going to be good, it's more that I love the title brainstorming process. No one amuses me more than me.
#5 – Legendary DJ John Peel dead at 65.
10.26.2004
British DJ John Peel died of a heart attack last night while on vacation in Cuzco, Peru. Peel was 65 and is survived by his wife Sheila and their four children. Peel was born John Robert Parker Ravenscroft in 1939. He was best known for his famously influential show on the BBC, but he actually began his radio career in America. He started out on Dallas station WRR, playing mostly European imports. He returned to the UK in 1967, where he changed his on-air name to John Peel and broadcasted from a pirate station located on a boat off the shore of England. Later that year, the BBC created their first pop music format station, Radio 1, at which Peel was subsequently offered a position, the same legendary show that he had been broadcasting up to the present. Peel's shows were often extremely eclectic, ranging from punk to dub to techno and everything in between. And he frequently had bands play sessions on his show, which were often commercially released in the form of EPs which were simply dubbed "Peel Sessions." Chances are you have a few in your record collection but your older brother's or sister's are cooler. This morning, the BBC played the Undertones' "Teenage Kicks" in honor of Peel, as it was the first song ever to be played twice in a row on a radio broadcast and Peel was the one who played it.
As I was collecting records in the eighties, the term "Peel Session" was synonymous with "the best version available". Truly a master of radio.
#4 – Death Cab for Cutie signs to Atlantic
11.13.2004
Alright, everyone let out your collective held breaths, the long holdout is over. We all knew it couldn't last forever, but we fans who always root for the underdogs (i.e. the Red Sox) were probably kind of hoping that they'd stay indie forever. Not so as of yesterday. The favorite sons of Bellingham, Death Cab for Cutie, have signed with a major label, that being Atlantic. The record company announced a "long-term, worldwide deal." After four full-fledged albums on small Seattle label Barsuk and a handful of EP's and singles (plus side project the Postal Service is on another Seattle label Sub Pop, although when the side project outsells the main gig, it tends to become a misnomer) the four piece band has finally weakened its resistance to the allure of a major label. Barsuk records will release one Death Cab live EP in the Spring and then Atlantic takes the reins. Chris Walla gave the reason for the move as "Atlantic's willingness to support the way we do things in terms of marketing and creativity." Craig Kallman (not to be confused with the former Daily Show and Late Night host, Craig Kilborn), co-chairman of Atlantic records said, "Death Cab for Cutie is an extraordinary band which has only just begun to unlock their full potential." Statements like that from big record execs scare me a little, but hopefully everything turns out OK. After all, Modest Mouse is doing just dandy.
In other Ben Gibbard news, his 'side project', the Postal Service, gets to keep its name thanks to some 11th hour wheeling and dealing. There's one catch. In exchange for keeping the name, coined because of Gibbard and Jimmy Tamborello's use of the USPS to exchange taped tracks, the boys are to help out with the marketing of the government branch. Not only that, they are to play a concert for the USPS annual convention. Now that's gotta be one hell of a party.
I can see it now. Electronic beats and keyboards start playing as we see a lonely grandmother standing at the mailbox waiting for a birthday card from her grandchildren. The beats continue and we switch to the scene of a businessman waiting outside a conference room waiting for that overnight delivery. He twitches nervously as the men inside the room stare out at him, losing their patience. In a third scene, we see a droopy eyed beagle, staring forlornly at the mailslot in the middle of the door, where normally he gets to play a little tug-of-war, but today is different. As the beats start to crescendo, we see a mailman's uniform draped over a chair and a sleeping figure in a bed with rumpled sheets and beer bottles strewn across the room. We hear the angelically sung lyric: Don't wake me, I plan on sleeping in…
Two stories for the price of one; one marking the end of an era and the beginning of another, story number two is just crazy. Plus, I think I've solidified my next career in advertising.
#3 – Johnny Ramone stricken with cancer, Mrs. Ramone amends story
06.18.2004
Hordes of news sites have been reporting that Johnny Ramone has been hospitalized due to his four year battle with prostate cancer. The reporting was largely due to word from band member Marky Ramone who was giving grim details of Johnny's outlook. Well, Johnny's wife Linda has issued a statement somehwat contradictory to Marky's. She says that while Johnny does have prostate cancer, it is under control and Johnny is not as sick as Marky makes out. Gabba Gabba Hey.
#2 – Johnny Ramone 1948-2004
09.16.2004
After a publicized bout with prostate cancer that has lasted the past five years, Johnny Ramone passed away in his sleep at his Los Angeles home. His real name was John Cummings, but of course once you're a Ramone, you're a Ramone forever. Born October 8, 1948 in Queens, Johnny joined the Ramones at the age of 25. They created a signature punk style that would continue to be the standard, especially for British punk. Of the founding members of this Rock and Roll Hall of Fame band only Tommy Ramone, the drummer, still survives. Frontman Joey died of lymphatic cancer in 2001, bassist Dee Dee died of a drug overdose in 2002. Later replacements Marky and C.J. are also still among us. Johnny was among friends and family when he passed, inluding his wife Linda, Eddie and Jill Vedder, and Rob Zombie and his wife Sherrie. Johnny will be cremated in a private ceremony.
These two stories, inextricably linked, reveal many things in few words. First, that Marky couldn't keep his mouth shut in order to respect his longtime band member's privacy, and secondly, that what he was saying was indeed true and what Ramones fans feared, that Johnny wasn't long for the world.
#1 – It's election day.
11.02.2004
Vote already.
Duh. What could be more important than that? Indeed, voters turned out in record numbers, but maybe we should have been a little more specific…Nah, vote for who you want, that's what it's all about…that and apparently rigging voting machines.