Treble's Holiday Gift Guide 2011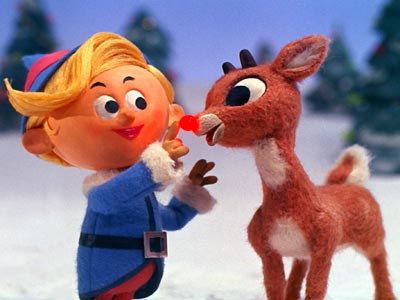 Buying gifts is always frustrating during the holiday season. Shops are crowded, the endless loops of Christmas music grows old very quickly, and everything starts to look the same after a while. And it doesn't get any easier when you're shopping for people that spend most of their time listening to and thinking about music (like those who write for and edit this website). So, since we're going to have a short week anyway, instead of new reviews, we thought we'd offer a holiday gift guide to get you started on what to get that music nerd in your life. This guide is broken down into four sections: box sets, books, fun stuff and music essentials. This is, of course, just a small sampling of what's out there, but all the items on this list get the Treble seal of approval, because they're probably going to end up on our wishlists anyhow.
Box Sets
Beach Boys: The SMiLE Sessions
(EMI-Capitol)
For more than 40 years, The Beach Boys' legendary SMiLE languished in purgatory without an official release. Mike Love wasn't happy with the results, and Brian Wilson ultimately decided not to release the album. Several of its songs, from "Good Vibrations" to "Surf's Up," ended on other albums in somewhat altered form, but the original set of music remained an underground bootleg that circulated among superfans. Well, this year, The Beach Boys finally released The SMiLE Sessions, an official compilation that included the original album and a whole mess of outtakes.
For those on a somewhat tighter budget, the 2xLP version is an essential. But for those who have some cash to throw around, the extensive box set would make one amazing gift. Here's what it includes: five CDs, two LPs, two 7-inch singles, a 60-page casebound book with liner notes from Wilson, Love, Al Jardine, Bruce Johnston and others, three-dimensional shadow box lid with art from Frank Holmes, a poster, 60 unreleased photos and lots of other cool stuff. It's a collector's item that's definitely more geared toward the diehard fans, considering the price and extensive collection of demo material. But whether as a double-LP or a huge box set, some version of The SMiLE Sessions belongs in everyone's collection.
(Box: $164.99, 2xLP: $23.99; Insound)
Leonard Cohen: The Complete Columbia Albums Collection
(Legacy-Columbia)
Leonard Cohen, despite his massive legacy as an artist and a career that spans more than four decades, has only released 11 studio albums. That's not a huge number for an artist who has been recording almost as long as Bob Dylan or Van Morrison, but it makes a pretty hefty collection when compiled into one big box set. That's precisely what Legacy Recordings has done with The Complete Columbia Albums Collection, which lines up everything from debut album Songs of Leonard Cohen to 2004's Dear Heather. It has a fairly hefty price tag, but if you're feeling like blessing someone with a vast musical treasury, this would make many music fans' holidays.
($119.99, MyPlayDirect.com)
Marvin Gaye: What's Going On (Super Deluxe Edition)
(Universal-Motown)
Hearing that someone doesn't have Marvin Gaye's What's Going On in their collection leads me to react sort of how Barry does in High Fidelity when a customer confesses to not owning Blonde On Blonde. A lot of records do that, actually, but in the case of Gaye's 1971 masterpiece, it's not too late to get on board. This year marked the 30th anniversary of the album, and as such it's been reissued in few different versions, the 'Super Deluxe' edition being the most impressive, with two CDs and one LP, with unreleased tracks and rarities, as well as an oversized book with essays and rare photos. And, considering my copy is an old budget-priced disc, it's probably time I thought about upgrading as well.
($55.99, Insound)
MF Doom: Operation Doomsday (Vinyl Box Set)
(Metal Face)
When MF Doom first released his now-classic album Operation Doomsday at the close of the '90s, it was an obscure gem, something that grew to become a cult classic even though, at first, few people were clued in to the metal-faced hip hop villain. But 12 years later, his landmark album has been given an impressive reissue that any head would be thrilled to find under his or her tree. This four-LP vinyl reissue box contains the original album plus remixes, instrumentals and b-sides, as well as 10 trading cards and a 32-page book. And, to top it off, the whole thing comes packaged in a tin case with the Doom mask embossed on the cover. So, while you jam, you can also impress houseguests with the deluxe packaging.
($77.99, Insound)
Neutral Milk Hotel: Box Set
(Self-released)
This was a big year for Neutral Milk Hotel fans, being that it was the first year that Jeff Mangum surfaced long enough for people to actually see him play not one, not two, but numerous live sets. With advance notice, even! Furthermore, Mangum launched a new website that included, in its first order of business, the announcement of a huge NMH box set containing both studio albums, some seven-inches, an EP, and lots of unreleased goodies. Oh, and it's all on vinyl as well. At close to $90, it's not cheap, but it's loaded with rare, cool material and a lot of it, at that. Give it to the indie snob in your life and see his heart grow three sizes.
($88, Walking WallofWords.com)
Books
Def Jam Recordings: The First 25 Years of the Last Great Record Label
(Rizzoli)
The claim in the title of this 300-page book may be a little boastful, but it's more or less true. Def Jam Records was pivotal in the evolution, development and promotion of hip-hop into the mainstream, and this book tells its story. The book is an oral history of the label, as told by founders Rick Rubin and Russell Simmons, as well as famed artists from its history, including Kanye West, LL Cool J, The Beastie Boys and Jay-Z. And yet it's also a great coffee table book, with all kinds of artwork throughout its pages, from album artwork to photography from Albert Watson, Glen E. Friedman and Annie Liebovitz, among others. An absolute treasure for hip hop fans, and really an essential document of one of the most important labels in pop music history.
($60, Rizzoli)
Gig Posters Vol. 1 & 2
(Quirk-Random House)
Music and design aficionados alike could spend hours, even days immersed in the eye-popping artwork found in the pages of the two volumes of Gig Posters, curated by the publishers of GigPosters.com. Each volume collects a huge number of impressive poster designs from artists ranging from Aesthetic Apparatus, Tara McPherson, Mark McCormick, Landland and Matt Terich, who actually designed the website you're reading right now!
($40, GigPosters.com)
Instrument
Pat Graham (Chronicle Books)
For as much ink is spilled over musicians and their biographies, quirks, drama and dirty laundry, it's easy to overlook the importance of the actual tools of the trade, namely, their instruments. Photographer Pat Graham compiled 160 pages of photos of artists and their musical instruments, telling the stories behind the scratches, nicks and sweet, sweet sounds that they make. Johnny Marr wrote the book's foreword, and the long list of featured artists includes Wilco, Fugazi, Modest Mouse, Yeah Yeah Yeahs, The Smiths, Sonic Youth and Wire, each with commentary that reveals more than just well known brand names.
($29.95, Chronicle Books)
Mother, Brother, Lover
Jarvis Cocker (Faber & Faber)
Few singers or lyricists in the modern era have such a reputation for incisive wit and compelling storytelling as Jarvis Cocker does. As frontman of Pulp, he penned outstandingly poignant tracks like "Disco 2000," "This Is Hardcore" and the band's signature song, "Common People." Recently, Cocker got a gig as a curatorial editor for Faber & Faber, and one of his first orders of business was to release his own book of lyrics and commentary, "Mother, Brother, Lover". Cocker runs through the lyrics to many of his famous songs with Pulp and afterward, and offers his own unique, humorous and sometimes intense commentary.
(£10.49, Faber & Faber)
Put the Needle On the Record: The 1980s at 45 Revolutions Per Minute
Matthew Chojnacki (Schiffer Publishing Limited)
If you want to see a fine example of album covers as artwork, just take a look at some 7-inch singles from the 1980s (many of which you can see right here). Matthew Chojnacki has assembled an awesome book of iconic 1980s single covers, and tells the story behind some of these legendary images, like those of Frankie Goes to Hollywood's "Relax" and The Smiths' "This Charming Man," in addition to others by Run-DMC, Duran Duran, Gary Numan and Yoko Ono, and over 100 others. The book contains a foreword by Scissor Sisters' Jake Shears, and an afterword by Duran Duran's Nick Rhodes, and it belongs on your coffee table, or that of someone you plan to spend a lot of time with.
($39.99, Schiffer)
Fun stuff
Jensen SCR-68A Cassette Player
Cassettes are back, as you might have noticed. Bands are releasing super limited edition cassette singles and EPs on tour and via mail-order. And some artists are getting noticed via their cassette releases. So why not get that retro nerd you love a player on which to listen to these collectible gems? Jensen offers an affordable portable cassette player that does the trick. And after that, why not pick up a few tapes as well? Domino offers cassette versions of some of their releases, including Real Estate's new album Days, and Dirty Projectors' 2009 classic Bitte Orca. Additionally, Of Montreal just released a tape-only box set, and for more exploratory souls, check out Cassette Gods for up-to-date reviews of new cassettes.
($14.99, Insound)

Cat DJ Scratching Deck
(Suck UK)
Quite a few music lovers are also pet lovers, and why not give a gift that both the listener and the little furry friend can enjoy? Suck UK has created a novel scratching deck in the shape of a record player to keep the kitties mixing it up on the ones and twos. It'll keep your cat from damaging the real thing, and he'll get funky at the same time.
($34.99, Insound)
Throbbleheads
What's the perfect gift for a punk rocker with a sense of humor? Throbbleheads! Aggronautix has a line of limited edition punk rock heroes in bobblehead form, presented in cartoonish, hilarious and accurate detail. Gross out your family with the G.G. Allin figure (two editions of which are sold out!). Get a party started with Andrew W.K.! Or stick it to the man with Jello Biafra. Punk's not dead, it just has an oversized bouncing head.
($19.95 each, Aggronautix)
Music Catalog Essentials
Sometimes the best gifts are the ones you didn't know you wanted. As a youngster I got some records as gifts that I had never considered getting myself, and some of those became some favorites or gateways to other cool albums that I ended up buying later on down the road. Some people find the idea of buying music for someone in the interest of introducing them to something as patronizing or condescending. And that's only true if you're buying them something that you think they should listen to because you think they have terrible taste, or if you buy them something they have little to no chance of liking, even though you think they should like it. But hey, if there's someone close to you who happens to be like something, and you feel like sharing with them something else worth listening to (based on what they actually like), then we say go for it! Here are our recommendations, based on some of the more popular favorites this year.
For fans of: Florence and the Machine – Ceremonials
We recommend: Kate Bush – Hounds of Love, Bat For Lashes – Two Suns, St. Vincent – Strange Mercy
For fans of: Mumford and Sons – Sigh No More
We recommend: Frightened Rabbit – The Midnight Organ Fight, Tallest Man On Earth – The Wild Hunt, Red House Painters – Songs For a Blue Guitar
For fans of: Radiohead – The King of Limbs
We recommend: Can – Tago Mago, Talk Talk – Laughing Stock, Brian Eno – Another Green World
For fans of: Jay-Z and Kanye West – Watch the Throne
We recommend: Big Boi – Sir Lucious Left Foot: The Son of Chico Dusty, Nas – Illmatic, The-Dream – Love King
For fans of: Tyler, the Creator – Goblin
We recommend: Mobb Deep – The Infamous, Dr. Octagon – Dr. Octagonecologyst, Shabazz Palaces – Black Up
For fans of: Bon Iver – Bon Iver
We recommend: Elliott Smith – either/or, Sun Kil Moon – April, Bonnie "Prince" Billy – I See a Darkness
For fans of: Foo Fighters – Wasting Light
We recommend: Mastodon – The Hunter, Hüsker Dü – New Day Rising, Fucked Up – David Comes to Life
For fans of: Foster the People – Torches
We recommend: Cut Copy – Zonoscope, LCD Soundsystem – This Is Happening, Hot Chip – One Life Stand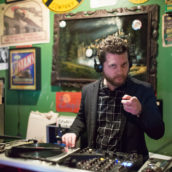 Jeff Terich
Jeff Terich is the founder and editor of Treble. He's been writing about music for 20 years and has been published at American Songwriter, Bandcamp Daily, Reverb, Spin, Stereogum, uDiscoverMusic, VinylMePlease and some others that he's forgetting right now. He's still not tired of it.