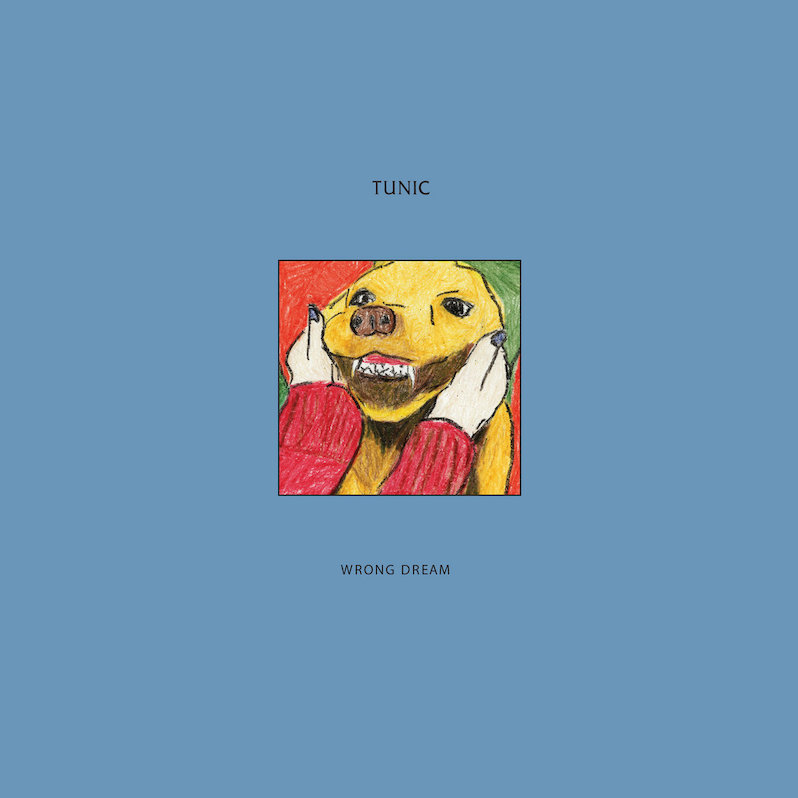 The post-punk sound that has so dominated guitar-based indie music over the course of the last decade is fracturing. Some acts have exploded into the mainstream consciousness—see the stratospheric ascendance of Wet Leg, for example. However the most exciting splinter group is the set of bands plying a caustic, expressionist and very dark version of this well-worn aesthetic. To highlight a choice selection: in the UK there's DITZ, in Ireland Gilla Band and in the US Model/Actriz, all of whom have released either debuts or breakthrough albums within the last twelve months.
Tunic are Canada's new entry to this oddball club. Wrong Dream (released on the consistently strong Toronto label Artoffact Records) serves up a compellingly nasty blend of airless post-punk that's infused with noise rock ugliness and angular post-hardcore. It's a claustrophobically realized concoction that rapidly has you notice you're breathing that bit faster than normal. These nine tracks are defined by tightly wound production and raw, grating textures. All eschew studio affectations (no booming, Albini-esque drums) and mostly steer clear of pedal-led guitar experimentation in favor of short tracks that are as pulse-pumping as they are unpredictable.
On many albums, a band's approach to structuring will become clear within a few tracks. The tracks on Wrong Dream, however, reap their rewards by consistently refusing to coalesce into predictable shapes. Tracks explode from a lengthy calm into oppressive volume ("Protected"), hurtle propulsively down dead ends ("Indirect") or fall apart under the weight of their own intensity ("Sounds Repeat"). This unique movement is what gives these tracks bite, given that Tunic's dissonance will be relatively familiar to fans of the more abrasive corners of modern rock music. Their approach can actually be quite neatly surmised as a fusion of Metz, Idles and fellow Winnipeg natives KEN Mode. Because of this, Wrong Dream never transcends into a wholly singular experience, but there's more than enough exhilaration to be found across the course of this lean and mean collection.
---
Label: Artoffact
Year: 2023
---
Similar Albums: