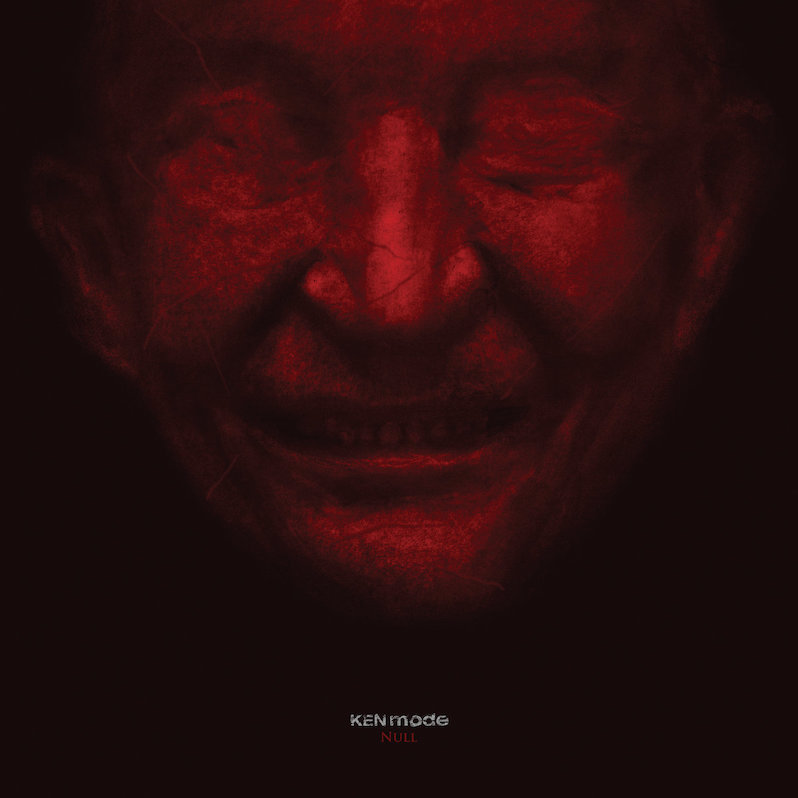 Behind every grievance, every self-deprecating punchline and nagging irritant on every KEN Mode album, there's an eruption just waiting to blow. Throughout their over two-decade career, the Winnipeg noise-rock group have used that frustration as fuel for moments of grace and humor alike, on albums such as 2013's Entrench and 2015's Success, respectively. But the band's often at their best when holding nothing back, blurring the line between noise rock and sludge metal in dirges and beatdowns that provide ample fuel for soul-scraping, appliance-smashing catharsis.
On NULL, KEN Mode's first new album in four years, that catharsis is both deeply satisfying and necessary for survival. In a statement, guitarist/vocalist Jesse Matthewson described the album as "a documentation of trying to not fall apart," a coping mechanism of sorts for attempting to make it through the past two-plus years of pandemic, isolation and fear while struggling with depression. The stakes are higher than they've ever been, which they've catalyzed into some of their most bracingly antagonistic material. For a band that thrives on abrasion, KEN Mode has rarely sounded as harrowing or as unflinchingly brutal as they do here.
Opener "A Love Letter," for instance, is one of the most dissonant and brutal songs KEN Mode has recorded over the course of eight albums, Matthewson's piercing shards of guitar hailing down around Skot Hamilton's bruising bassline. Kathryn Kerr's squawking saxophone—an element introduced on 2018's Loved and made a full-time concern—puts it over the top, adding an extra dose of poison to a symphony of lethal debris, as Matthewson escalates toward a menacing roar of "Something is broken, something is fucked!" Though the band's released songs that attack with more focused intensity, "A Love Letter" achieves a new kind of heaviness for KEN Mode.
NULL maintains a balance between moments of blistering abrasion and sonic nihilism, frequently finding a groove and a good hook in spite of the malaise and loathing that oozes from its pores. The two-minute "Throw Your Phone in the River" tumbles through sharply directed pummel and paralyzing despair ("Can't eat/ Can't sleep/ Consciousness is destroying me"), juxtaposed against the industrial-noise clang (with saxophone) death march of "The Tie." "But They Respect My Tactics" is the moment on the album that reads as the most fun—which isn't necessarily out of character for a band that balances sardonic quips with scathing diatribes. Which is to say it kicks ass, even as its observation of how damaging the algorithm can be to our own mental health ("Whatever gets you talking more/ We're trying to keep you engaged with the platform") highlights one of the more dystopian aspects of existence that we've somehow numbed ourselves to.
"Lost Grip" is NULL's centerpiece, a slow-burning 10-minute dirge that creeps with existential terror rather than outright aggression, and which feels all the more uneasy as a result. Amid a consistent repetition of Hamilton's bass and eerie twinkles of piano from Kerr, Matthewson keeps returning to the phrase, "I don't believe that you mean well," eventually leading to a climax of "We deserve this!" It's a stunning showcase of bad feelings, but one that seeks to invite the discomfort rather than immediately purge it. Only closer "Unresponsive" tops it in terms of sheer, bile-dripping disgust, a lurching beast of oozing drone and feedback in which Matthewson decries "A ruthless simplicity of which we've become detached, to usher in our greatest fall." Placed at the end, it feels like a kick in the gut, a final survey of the rubble after the annihilation of a storm.
NULL is the first of two planned albums from KEN Mode to come from the same period of writing, both intended as part of the same arc. Which likely means that "Unresponsive," deeply unsettling as it is, isn't really the end. That's something to take some relief in—KEN Mode go that much deeper, that much darker here, and as gazes into a yawning chasm go, NULL is a triumph of pain. Not that there's any reason to expect anything brighter or more affirming in the second act, but the suggestion of the slightest step away from the abyss is enough.
---
Label: Artoffact
Year: 2022
---
Similar Albums: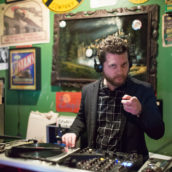 Jeff Terich
Jeff Terich is the founder and editor of Treble. He's been writing about music for 20 years and has been published at American Songwriter, Bandcamp Daily, Reverb, Spin, Stereogum, uDiscoverMusic, VinylMePlease and some others that he's forgetting right now. He's still not tired of it.