Unreleased Miles Davis album Rubberband due in September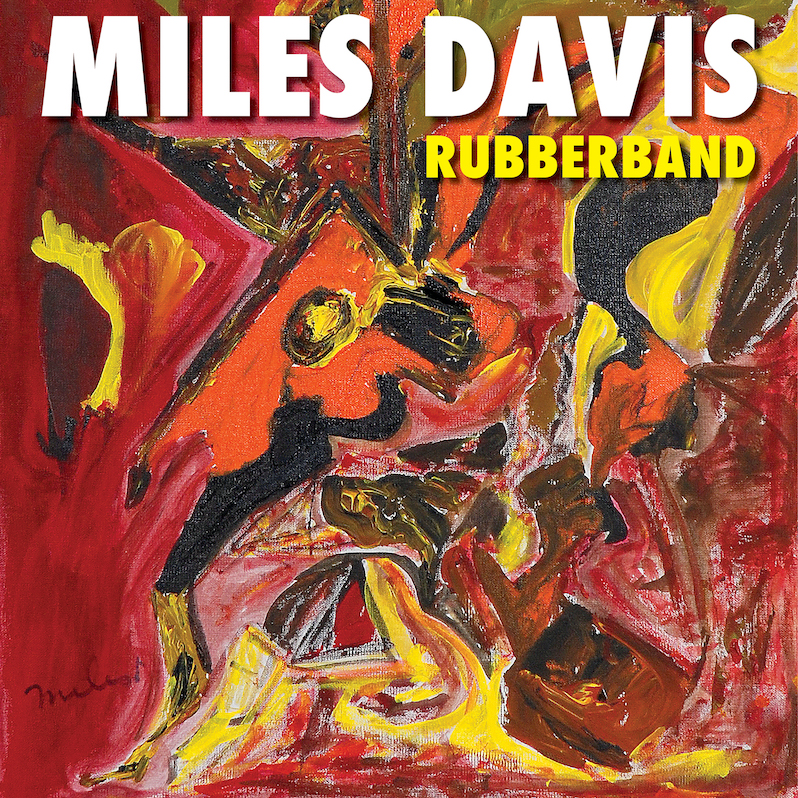 A previously unreleased Miles Davis album is finally seeing the light of day. On September 6, Rhino/Warner Bros. will release Rubberband, an album recorded in 1985 that was eventually shelved as Davis was making the transition from his longtime label, Columbia, over to Warner Bros. during the last few years of his career. The recordings found Davis embracing a soul/funk sound, and even was planned to feature collaborations with singers Chaka Khan and Al Jarreau. Original producers Randy Hall and Zane Giles finished the album along with Miles Davis' nephew, Vince Wilburn Jr. And the finished album features guest appearances from Ledisi and Lalah Hathaway. Take a look at the tracklist below and check out the previously released song "Rubberband of Life," which was released last year as a Record Store Day exclusive.
Miles Davis Rubberband tracklist:
1. "Rubberband Of Life" – featuring Ledisi
2. "This Is It"
3. "Paradise"
4. "So Emotional" – featuring Lalah Hathaway
5. "Give It Up"
6. "Maze"
7. "Carnival Time"
8. "I Love What We Make Together" – featuring Randy Hall
9. "See I See"
10. "Echoes In Time/The Wrinkle"
11. "Rubberband"
Miles Davis' On the Corner is featured on our list of 10 Essential Manhattan Albums.