Unwound's Leaves Turn Inside You was a breathtaking final bow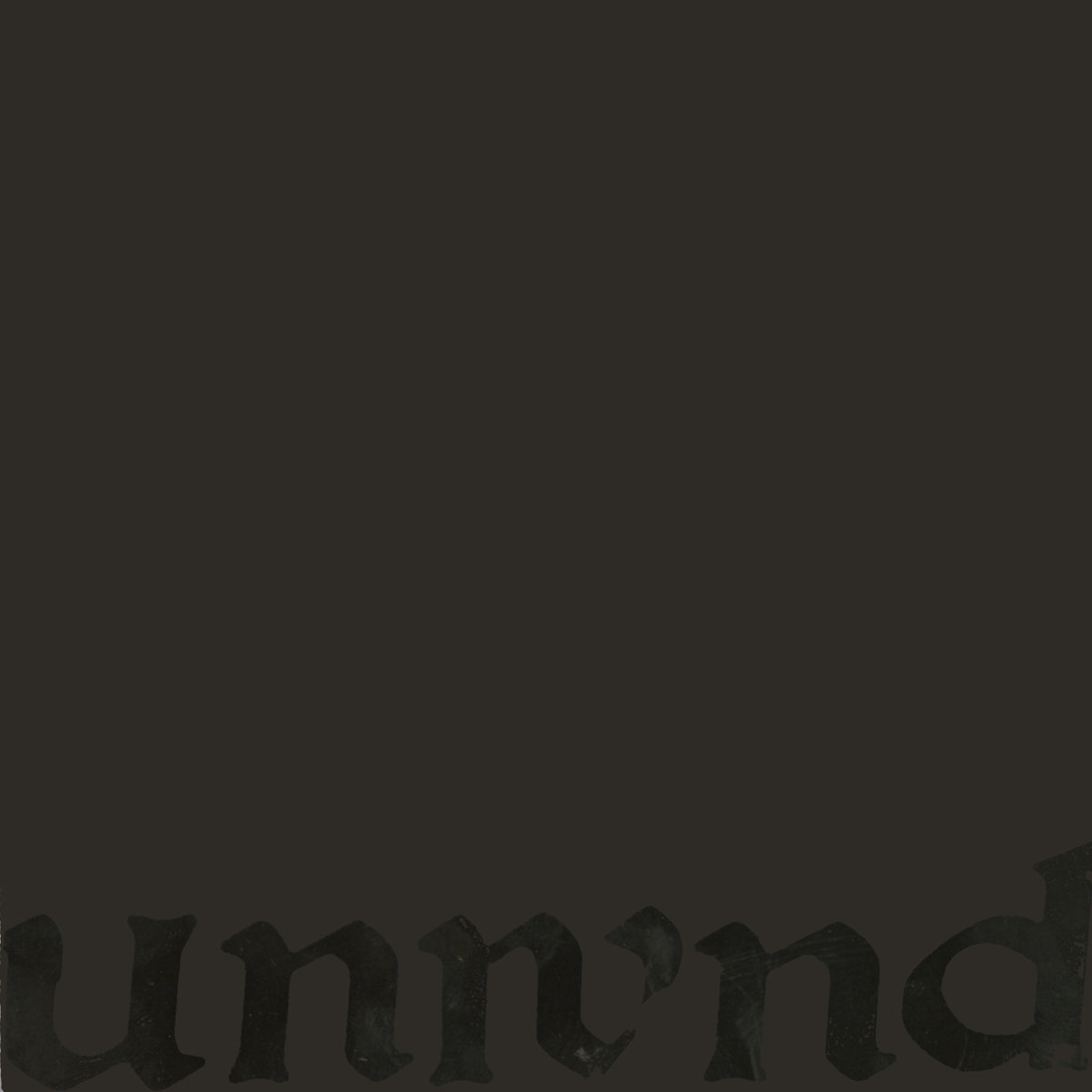 Blueprint is a new monthly feature that takes an in-depth look at influential post-hardcore, art-punk and noise rock albums released in the past 30 years, featuring commentary from the artists themselves.
---
Leaves Turn Inside You opens with a noise. More specifically, it's a sustained feedback—two whole minutes of it, in fact—giving the immediate sense that something is wrong. The first time that anyone put Unwound's 2001-released eighth album into the CD player or on the turntable, it's likely that more than a few of them had to double check that there wasn't a loose grounding or a cable that had come disconnected. Or perhaps even that there was a mix-up at the pressing plant and a copy of Metal Machine Music had been mislabeled. It's almost funny, in a way—that high-pitched drone just stays put once it's switched on, comfortable in its gentle antagonism, fucking with the listener's patience. This is a band that became known for volatile punk songs and intense bursts of noise rock, and yet one of the most provocative things they ever did was let a sustained frequency passively linger in place.
Examined from a different angle, though, the feedback that opens "We Invent You" could be seen as reflective. As the longest album the Tumwater, Washington band ever released, not to mention their final studio document, Leaves Turn Inside You is a lot to absorb. It's the most ambitious statement among a series of increasingly more ambitious statements, less a summary of their career as the final stage of a long evolution. And across the double-disc expanse of the record, Unwound spirals outward from the intense post-hardcore of past records to incorporate a wider array of sounds, from synth-laden psychedelia to a more spacious post-rock approach and even a few moments that found them embracing pop in a way they hadn't before. There's a lot of information to process on Leaves Turn Inside You; the opening drone, that extended meditative pause, might well be a gift.
Though lengthy by Unwound's standards, and even more dramatically so when considered part of the larger sphere of "punk," Leaves Turn Inside You provides a surprisingly efficient and cohesive model for how to create a double album. At just under 80 minutes, it's realistically short enough to fit on one CD (though not one LP), and each half contains only seven tracks each. But that was more than enough for the band to run wild and take a much bigger risk than they had before, stretching their creative limits and finding a vast expanse of sound within the dynamic they had been cultivating for more than a decade.
"We thought it would be cool to make a double—to take that kind of risk with a longer form record," says guitarist Justin Trosper in an interview Treble conducted with the band in 2013. "We also said that we would trim the fat to a normal length if the content wasn't there. Most of the songs start from a typical live band core and we built on those in the studio. I guess with doubles you can digest them in different ways—have one favorite side or one favorite disc or take an evening out and make it like a movie. I think we achieved cinema-like qualities with that record. I know we made some mixing errors but overall the element of quality is there."
"It's funny, there are only 14 songs on the record," adds drummer Sara Lund. "That's only two more than most of our other records. But two of those songs are around 10 minutes long. I don't think there is any filler on this record, not even the two minutes of tone that starts the first side."
Produced by the band with Phil Ek, and featuring the addition of founding member Brandt Sandeno on various instruments, Leaves Turn Inside You opened up the possibilities of what an Unwound album could be. A song like "Treachery," for instance, found them taking a somewhat unusual tack by putting a heavy synthesizer presence in the intro, while the melancholy instrumental "Radio Gra" incorporated samples, a mesmerizing layer of mellotron and a more patient, spacious sound overall. And the 10-minute standout "Below the Salt" is among the prettiest things the band ever recorded, an elegant juxtaposition of piano, dubby effects and hypnotic vocals. It's gorgeous, almost like a post-punk Sigur Rós before anyone knew who Sigur Rós were.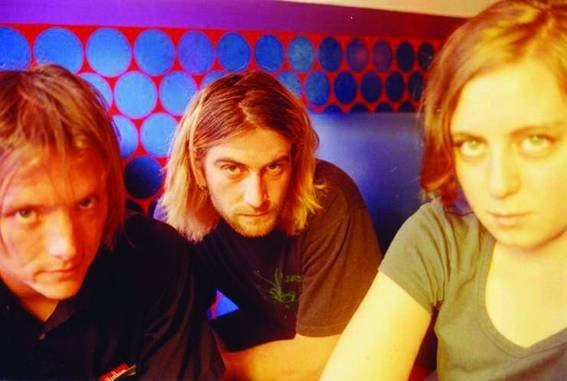 Leaves Turn Inside You is at times deceptively maximalist. In fact, on some of the most intense and expansive sounding tracks, the band doesn't actually layer much on top of the guitar-bass-drums approach they started with on earlier albums. "Scarlette," for instance, feels like a brick wall of dense sonic material, but it's ultimately a classic Unwound song, just one made to feel that much heavier. There's a similar sense of grandeur and majesty to "Off This Century," the first disc's closing track and one that could have easily closed out the entire album with its dramatic outro. But much of what the band does best on the album is use space to their advantage. There are more instruments on Leaves Turn Inside You, and more ideas, naturally, but on the psychedelic "October All Over," for instance, the most interesting tool at their disposal was space.
The solid core of an Unwound song can be heard on every track, which is by design. The band built from the ground up, adding more layers and building outward as they went along. And just about every song ended up on their live setlists on the tour that followed, as no studio puzzle they concocted was so intricate that it couldn't be solved for the practical purposes of performance. But that was something to be worried about later—in the studio, they gave themselves free rein.
"Most of those songs started with a guitar-bass-drums core, like our chicken broth, which has all the normal chemistry of tension and violence," Trosper says. "We spent a fuck of a lot of time adding layers and screwing around with ideas to make the record sound how it did. But, no, there weren't really any guidelines or rules. We knew we were going to have to re-think the live set if we were going to tour on it. It was like, let the album happen and everything else will fall in line."
Just two weeks shy of a year after Leaves Turn Inside You was released, the band broke up. Curiously, the band announced their dissolution on April 1, 2002, a coincidental date but one that led to speculation they might actually have planned to reunite after all. After 16 years, that hasn't happened, and very likely won't happen, but at the time, the group was simply ready to take a break. Bassist Vern Rumsey was becoming a father, for one, and after more than a decade playing together and having just released their most ambitious project, the members of Unwound felt comfortable putting the band aside.
On the note of coincidences, though, Leaves Turn Inside You is rife with imagery that would seemingly portend the band's ending. The title of the record suggests change and transition, while the song titles "October All Over" and "December" echo that seasonal cycle, as well as the various other metaphorical deaths and endings that crop up throughout the record. The band didn't necessarily plan on breaking up after this album, though perhaps it was an inevitability that could be sensed on a subconscious level.
"There are design elements and shared chemistry that we don't have a cognitive grasp on that are at play," Trosper says. "So, the season theme kind of just happened but in retrospect I see it as my brain telling me—predicting—that there were changes in store, intuition based on real events. 'Leaves Turn Inside You' came from an automatic/free writing session. It was actually 'leaves turn inside me' but 'you' sounded more universal. I was doing dream journals to work out ideas for lyrics so the whole album has dreamish gnostic quasi-religious themes throughout it. Seasons are rich in imagery and symbolism, both for life and death."
"I don't think that anyone expected, necessarily, to have Leaves be our Swan Song, but in hindsight it isn't very surprising," says bassist Vern Rumsey. "We were all living in different cities, Lola (my daughter) was on the way, and whatnot. If we were going to go out on a good note, I think that Leaves was by far and beyond our most ambitious and accomplished record. I think that everything on that record came together. It was a culmination of years of live shows and recordings, and we pulled together some of the most amazing guitars, vocals, lyrics, bass, drums and other instruments like cello, by Derek Johnson, Brandt becoming part of the band again, and taking the helm for ourselves."
There are a lot of things that separated Unwound from their peers at the time, things that frankly still set them apart. At the time they were the rare band on the Kill Rock Stars roster to actually release a double album, a feat that has since been replicated by comedians Kristen Schaal and Kurt Braunohler. In fact, even comparable label operations shied away from that kind of thing at the time; Smart Went Crazy even said that Dischord didn't have the infrastructure to make it happen. But more importantly, Unwound was able to close their legacy with their greatest achievement. For a band to bow out after releasing their best album is an exceedingly rare phenomenon. Maybe they had another great album in them, maybe they didn't. But Unwound didn't close the door until their masterpiece was heard.
That leads into something else that sets Unwound apart from a lot of other bands: The chance to bring this album back to a live stage doesn't interest them. And there's no negativity about their music or the time they played together at all. In fact, Trosper and Lund continued to play together in Nocturnal Habits more than a decade later. As much as they celebrate their time together and speak with pride about what they created together, Unwound simply had its time.
"I'm pretty sure a day doesn't go by that I don't think about Unwound or some Unwound-related experience, even just in passing," Lund says. "The musical connection I had with those guys is something I don't know I'll ever find again. Not that I haven't made connections with the people I'm playing with now. But there is something that comes from learning to play your instrument along with other people, developing your style based on the styles being developed by your bandmates… that's something that was a product of the age we were and time and space we inhabited together."
"Unwound was what it was, and I loved it then, I love it now," says Rumsey. "I don't listen to it much, but when I do I think to myself 'what a wonderful experience that was.'"
---
Support our Site—Subscribe to Our Patreon: Become one of our monthly patrons and help support an independent media resource while gaining access to exclusive content, shirts, playlists, mixtapes and more.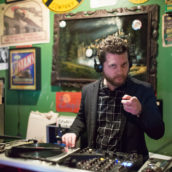 Jeff Terich
Jeff Terich is the founder and editor of Treble. He's been writing about music for 20 years and has been published at American Songwriter, Bandcamp Daily, Reverb, Spin, Stereogum, uDiscoverMusic, VinylMePlease and some others that he's forgetting right now. He's still not tired of it.