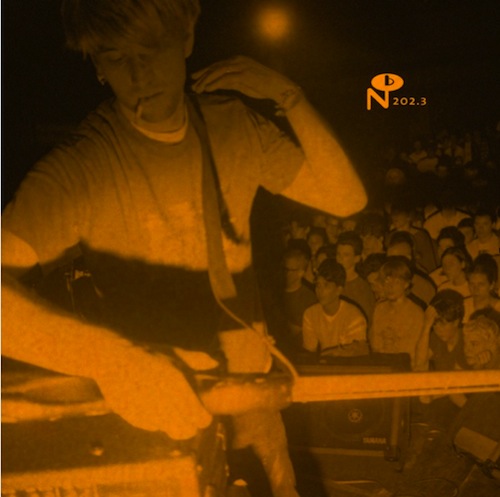 Last fall, AV Club writer Jason Heller made a convincing case for Unwound as the best band of the '90s, noting that they "nested in a unique space between some of the most vital forms of music that decade: punk, post-rock, indie rock, post-hardcore, slow-core, and experimental noise." Even during their decade together, Unwound never fit in comfortably with any one sound or scene, their closest parallels being Olympia's Lync and San Diego's Drive Like Jehu, but only within certain limitations. Unwound favored melody and abrasion in varying measures, sometimes burying melodic passages deep beneath a visceral snarling assault, or taking an approachable melody and tilting it just off kilter enough to be curiously askew. You certainly could call Unwound a punk band and leave at that — they definitely didn't play by anyone else's rules. But that doesn't really give you much of an indication of who Unwound were or what they were about.
Rat Conspiracy, the second of Numero Group's series of planned Unwound reissue box sets, drops the listener into the part of the story not at the beginning (that was covered in last year's Kid Is Gone), but from the start of their tenure at Kill Rock Stars, where they would remain for the duration of six albums. Covering the years of 1993 and 1994, Rat Conspiracy — which was a working title for the group's first album, and coincidentally an unanticipated tie-in to the decaying rats in the walls of Steve Fisk's studio — finds the Tumwater, Washington trio tightening up without abandoning the raw abrasion of early singles like "Caterpillar" and "Kandy Korn Rituals." These 32 tracks are lined with jagged shards and finely constructed bits of shrapnel — monuments to danger so impeccable, you'll end up bleeding before you realize just how sharp those edges are.
Debut album Fake Train — which comprises a third of the set — still carries a threatening groove more than two decades later. At times it's almost deceptively simple, such as when the band pulses through a two-note hook in hard-driving opening track "Dragnalus." The song lulls the listener into a false sense of complacency as singer Justin Trosper chants, "I don't feel strange/ I don't feel at all." And like that, without even that drastic of a change in volume or tone, all hell breaks loose, Trosper snapping out of his vocal drone and into an unhinged, manic scream. That scream sticks around for a hefty portion of Fake Train, adding extra ferocity to the already furious "Lucky Acid," and punctuating the melodic groove of "Nervous Energy" with an eye-popping "YEAH!" Sometimes the band is more straightforward in their punk sound ("Gravity Slips"), sometimes they're abstract and explosive ("Star Spangled Hell"), but if there's an overarching message of Fake Train, it's that Unwound is a band not to be fucked with.
New Plastic Ideas, however, is a little different. The product of what ostensibly sounds like the same three musicians, the group's second album is more refined and streamlined, and considerably better sounding, if still suitably noisy and abrasive — something that wouldn't change all that much until their final album, 2001's Leaves Turn Inside You. The Unwound of New Plastic Ideas isn't just mixed better, though. There's an added level of musical sophistication on display here that shines through, even on recklessly pummeling tracks like "Entirely Different Matters" and "What Was Wound." Trosper incorporates a greater degree of complexity to his avant-punk riffs, while drummer Sara Lund locks down her bone-rattling rhythms with a metronomic precision. But the greatest addition to the band's approach here is subtlety, which is distributed judiciously through the album's nine tracks. On highlights like "Hexenzsene" and the seven-minute "Abstraktions," the group sounds more in tune with late '70s post-punk than early '90s post-hardcore, filtering their scratchy punk into something darker and even more interesting. Not that they don't still dive headfirst into a post-hardcore anthem like "All Souls' Day"; it's just not the only flavor of Unwound that New Plastic Ideas serves.
As much progress happens between the group's first two albums, to hear the extent of the band's limits, it helps to listen to the ample selection of bonus tracks on Rat Conspiracy. Over these 13 tracks, the group tumbles over relatively simple power-chord punk ("Another Practice"), shrieking demos ("Untitled 1"), a Minutemen cover ("Plight"), twisted grooves ("MKUltra") and saxophone skronk ("Said Serial"). One thing you won't find much of on Rat Conspiracy is space or calm. Even at their quietest here (which is still pretty loud), Unwound never sounds comfortable or at ease. These songs aren't simply high on volume, they're tense in a way that simple punk aggression could never properly convey. Later on in their career, Unwound made even stronger records — which will be released as subsequent additions in the Numero series — but Rat Conspiracy is the band at their most pure and potent, seething with distortion and nervousness, with no agenda beyond their own gut-wrenching art.
Similar Albums:


Sonic Youth – Daydream Nation


Slint – Spiderland


Moss Icon – Complete Discography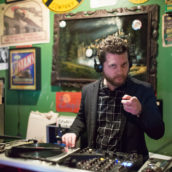 Jeff Terich
Jeff Terich is the founder and editor of Treble. He's been writing about music for 20 years and has been published at American Songwriter, Bandcamp Daily, Reverb, Spin, Stereogum, uDiscoverMusic, VinylMePlease and some others that he's forgetting right now. He's still not tired of it.