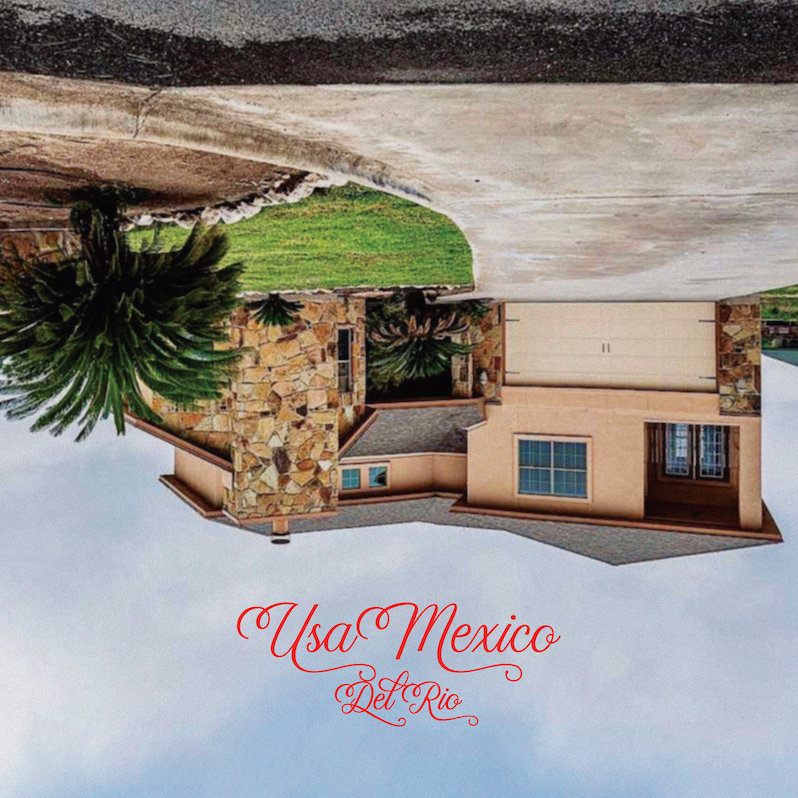 Live music can scratch a number of particular itches. You get to hear your favorite acts play the songs you love. You get to bond with other fans. The music itself might hit you differently in person than it does over your headphones or speakers. You can purchase merchandise that directly supports that arts and brag to your friends who missed the show. It's a way to connect with meaningful art in a tangible, personal way that isn't always possible at home—no matter how attuned and attenuated your high-end stereo system might be.
I'd pay a lot of money to stand in the middle of an average venue and have the music of USA/Mexico pummel my ear drums for an hour. Unfortunately, that might not happen for several more months, so I'm reduced to conveying to you my emotional journey through the Austin, Texas outfit's new album. Released through 12XU, Del Rio combines doom metal with noise rock and then cranks the overdrive to create absolutely crushing waves of feedback.
To be clear, I found the initial dive into this three-song project off-putting, the cacophony overwhelming, and the entire effect creepy and haunting to the point of distraction. But as soon as I made space for the songs in my head and removed all interference, I was instantly pulled into the atmosphere. In fact, I eventually welcomed the miasma with open arms.
Craig Clouse's guitars intertwined with the bass of Nate Cross to create a seething morass that pulsed with tension. But instead of drowning, the dirge-like drum cadence provided by King Coffey of Butthole Surfers served as an anchor for your ears as the rest of the music worked its magic. Eventually, it was easier to let USA/Mexico take over and allow their noise to reflect the chaos inside.
That experience alone would be worth the price of admission. But after several more spins through this album, its Zen-like qualities became more apparent. Despite the unrelenting aural assault—or maybe because of it—there is a quiet center located in the middle of the storm. It's not that you can find respite from the emotional storm that erupts when engaging with this music, but more that the calm will find you. The bruising, gnashing, guttural elements actually block out the surrounding world, offering space to peacefully center your thoughts and appreciate the album's many nuances.
"Chorizo" provides four-and-a-half minutes of wailing guitars, moaning bass, and funereal drums that feel like an absolute march off the cliff into oblivion. The 13-minute "Soft Taco" is a treatment of ethereal lead lines from a perverted spaghetti western, spectral yelling from a horror film, and a gritty, near-industrial rhythm section; it's my favorite track on the album. The title cut then attacks the senses with musical fury for over 16 minutes. At the same time, a sense of mounting doom creeps in, thanks to howling vocals, bellowing bass, and keening shards of guitar licks slowly disintegrate into the ether.
Del Rio is 35 minutes of unmitigated musical brutality, but not necessarily chaos. USA/Mexico has instead created a highly structured affair that is cinematic and theatrical without being dramatic. It's meditation via metal. Catharsis through clamor. It is exactly what I need to begin 2021, and I really wish I could experience it in person.
---
Label: 12XU
Year: 2021
---
Similar Albums: