Viagra Boys : Welfare Jazz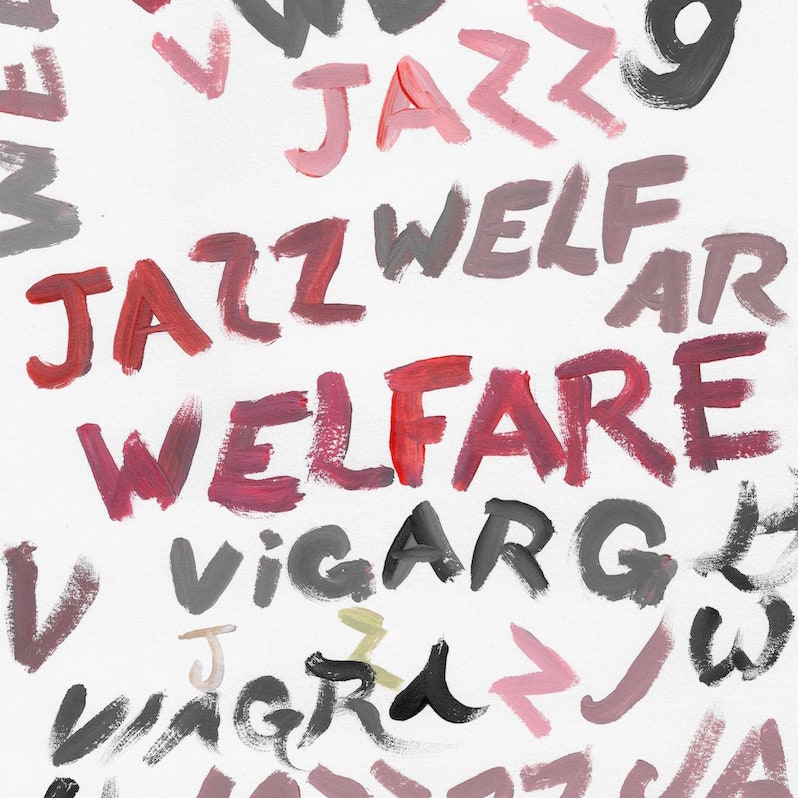 Viagra Boys proved themselves one of Scandinavia's best post-punk bands with 2018's Street Worms, but in just a few short years they've expanded their sphere of influence to become something more eclectic and much weirder. While their roots are similar to those of a band like Denmark's Iceage, Viagra Boys' second album Welfare Jazz showcases a significant stylistic shift for the band in many ways.
Kicking off with the punchy "Ain't Nice," Welfare Jazz initially finds the group sticking to their dancepunk comfort zone. The horns that crop up carry a '70s New York rock feel that collides with an electronic groove. Vocalist Sebastian Murphy leads into "Toad" with an Elvis-like swagger to his narrative, though the song itself is less aggressive. And while the group might have a punk background, this album on the whole is not punk. The blues-tinged bass of "Into the Sun" contrasts with the electronic elements that surround it, and Murphy's vocals here are more soulful. Yet the group veers toward new wave on "Creatures." The bounce is so infectious, it's hard to find fault in their change in direction.
With the grooving instrumental "6 Shooter" there is a more energetic turn toward rock. Production wise, it's more polished, yet it's rough around the edges, unburdened with the slick overproduction of a mainstream pop album. And there are several interludes with Murphy delivering unhinged, spoken word rant. The Devo-influenced "Secret Canine Agent" bears some particularly absurd lyrics about spy dogs ("That one that's shaped like a weiner/He's my information receiver"), even taking into consideration the fact that Murphy's lyric writing is quirky at a minimum throughout. The album likewise continues to weave in other sonic colors that draw from a wide range of influences, including gospel and disco. There is a more organic, stripped-down feel to "To the Country," a misanthropic love song which has an odd country twang to the melody.
The band maintain that country influence with a brilliant cover of John Prine's "In Spite of Ourselves," which is a rare case of a cover actually living up to the original. Amy Taylor from Amyl and the Sniffers lends her voice to this duet, summoning a suitable enough twang to her voice to convince me that the heart of country music might be alive and well in the band's native Australia. It's the song on the album I found myself listening to on repeat, and a surprising highlight among an album's worth of stylistic experiments and frenetic exercises in absurdity. As bad as 2020 was, it wasn't the year itself that was shitty, but merely a reflection of humanity's continuing decline. And if 2021 is telling 2020 to hold its beer, at least Welfare Jazz provides a soundtrack that's as much an escape from and a response to the chaos to help us get through it.
---
Label: YEAR0001
Year: 2021
---
Similar Albums: