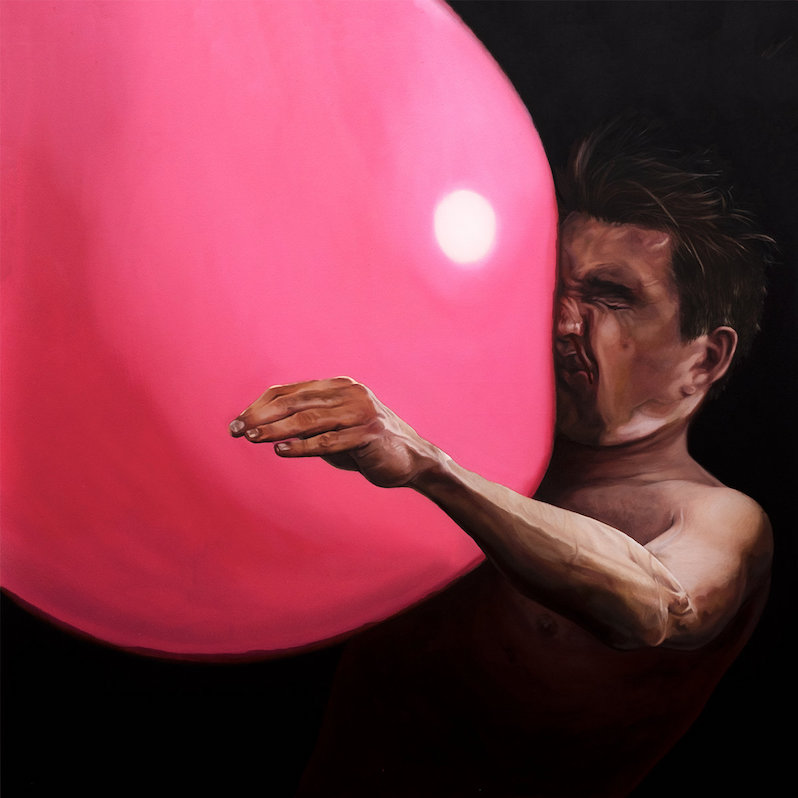 Last October, I experienced one of the most exhilarating, energizing, and surprisingly healing experiences of my life—at an Idles show. I was lucky enough to cram like sardines (ah, the pre-Covid days) between other fans at New York's Terminal 5, and at one point the band commanded the crowd to split in two, only to merge together and mosh on cue. While Idles' brand of rock may feel harsh and intimidating, their stage presence is nothing but warm and inviting—that night was proof of their open-hearted approach, as they invited a fan onstage, letting them sing along, as if they were a part of the family. Watching those on the floor merge together as one chaotic body felt like a display of hope, something that's in short supply at the moment.
On their third album, Ultra Mono, Idles approach these 12 new tracks with a sense of urgency, musically combating both personal and political crises, all of which are relatable on some level. On "Anxiety," the group addresses personal mental health struggles, as singer Joe Talbot wails "I have anxiety!" in a repetitive manner, echoing actual feelings of anxiety. "Ne Touche Pas Moi" finds Talbot declaring, "This is your damn space… Consent!" With the title translating to "don't touch me," the band creates a power anthem against rape culture and cat callers, demanding an environment in which everyone feels the safety they deserve. As on their previous two albums, Idles maintain a direct approach, using the space in their songs to tackle outdated ideas that need to be put to rest.
"Reigns," meanwhile, is an attack on the British government, demanding fair labor practices and betterment for the working class. As they address a precarious society head-on, they maintain their brash, raucous, and sloppy rock, brimming with raw vocals and heavy guitars. "Carcinogenic" includes the welcomed addition of the kind full-band chanting they employed on "Danny Nedelko" from their 2018 release Joy as an Act of Resistance.
While the subject matter of Ultra Mono can feel overwhelming, likewise drawing attention to the many things that make life unbearable right now, the band use the opportunity to remind the listener of the power of coming together. This ideal is pushed forward on "Grounds" when Talbot sings, "Do you hear that thunder? That's the sound of strength in numbers." It's a call to action—to do better and be better. Additionally, the band doesn't allow their genre to define them, as this album finds them enlisting hip-hop producer Kenny Beats for programming and jazz songwriter Jamie Cullum to add his own contributions—as well as some familiar names in post-hardcore and post-punk, including The Jesus Lizard's David Yow and Savages' Jehnny Beth. Idles' ability to incorporate outside artists of such varying styles pushes forward their narrative of the necessity of community.
Ultra Mono feels a bit like Idles' approach to creating a group workout. During the early days of Covid, the band even offered an online workout class, partially to tease the aptly named single "Mr. Motivator." There's a buildup to high-intensity moments, and a cool-down toward the end, but mostly a well-rounded, cathartic chance to sweat our collective demons out. Even if the community the band has worked tirelessly to promote can't bond together in person, there's still a strong sense of togetherness that can be felt just from listening to their latest.
---
Label: Partisan
Year: 2020
---