Watch Fiona Apple perform songs from Fetch the Bolt Cutters live for the first time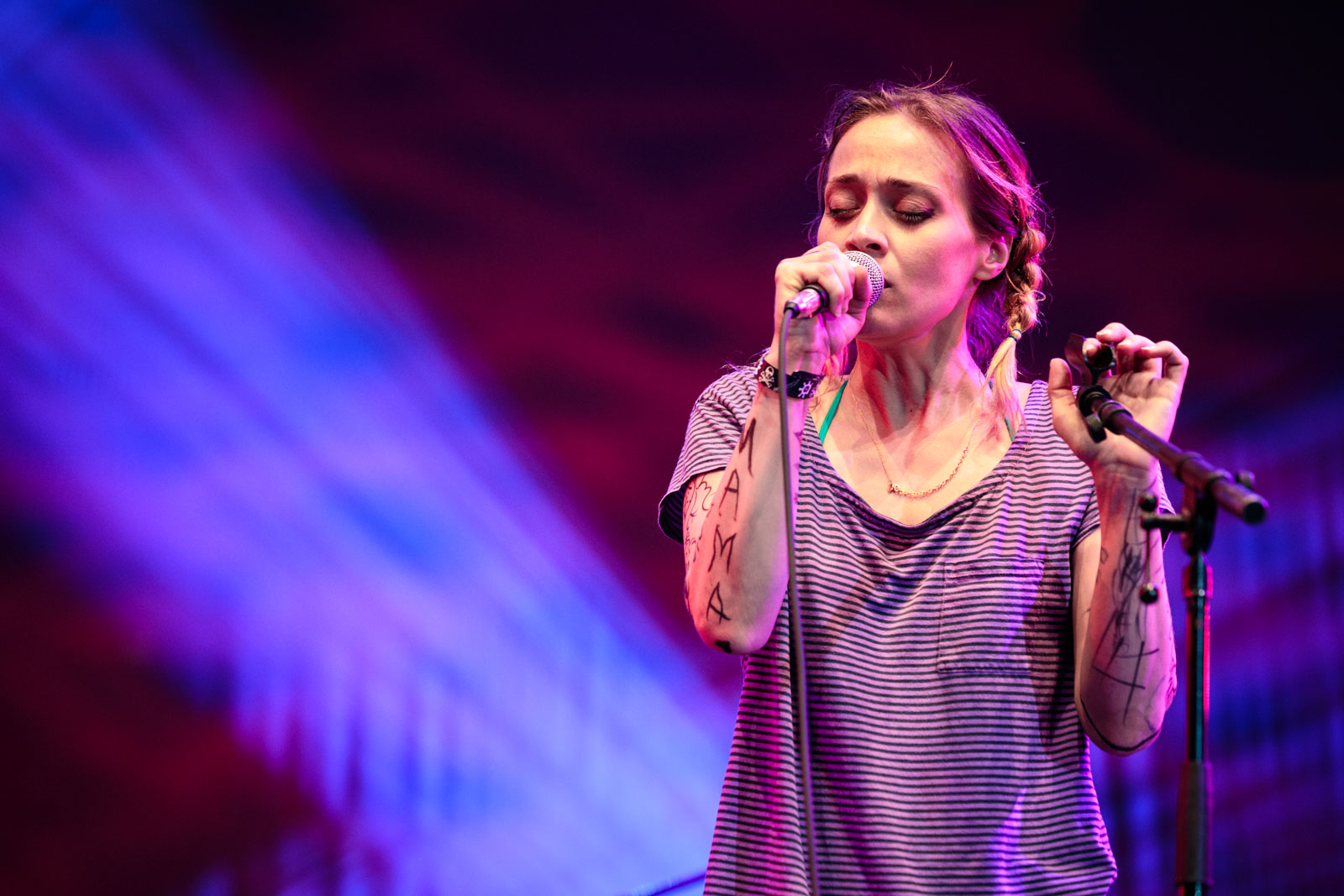 This weekend, the New Yorker held its virtual New Yorker Fest, which included a live stream from Fiona Apple, who had a conversation with Emily Nussbaum. She also performed songs from her new album Fetch the Bolt Cutters live for the first time since it was released in April. She was joined by her band to perform a handful of highlights from the album: "Shameika," "I Want You to Love Me" and "Fetch the Bolt Cutters." Watch the video below.
Apple also talked about a number of different topics during the stream, including not being able to perform live shows this year, and how it's a mixed blessing: "[F]or shows that I do, the way that I want to do it is I want to actually go through something and forget that everybody's (there) and just go through something and really just do it for myself, because I feel like that's the kind of show that I get something more out of is when I'm watching something, somebody go through something private and I feel like I'm alone with that person and I'm part of that and I'm going through that, too."
Fiona Apple's Fetch the Bolt Cutters is featured on our list of the 33 Best Albums of 2020 So Far.