Watch Interpol's short documentary on Turn on the Bright Lights from 2002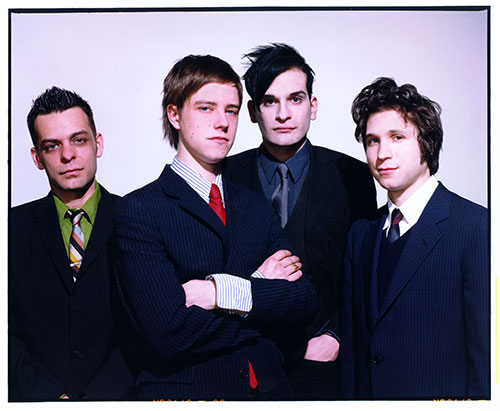 This weekend is the 20th anniversary of Interpol's landmark 2002 debut album Turn on the Bright Lights. And to coincide with the anniversary, Matador has unearthed a couple of rare artifacts from that era in celebration of the album. First off, the group's The Black EP, released in 2003, is now back on streaming, featuring a demo version of "NYC" and four songs recorded live for Radio France. Stream it below.
They've also shared a short documentary film made by a French subsidiary of EMI in 2002, featuring interviews from the band as well as performances of several of their songs from Turn on the Bright Lights. Watch the restored documentary clip below.
Interpol's latest album is The Other Side of Make-Believe.
Interpol's Turn on the Bright Lights was named the number one album on our list of the Best Indie Rock Albums of the '00s.