Waxahatchee to perform all of her albums via live streams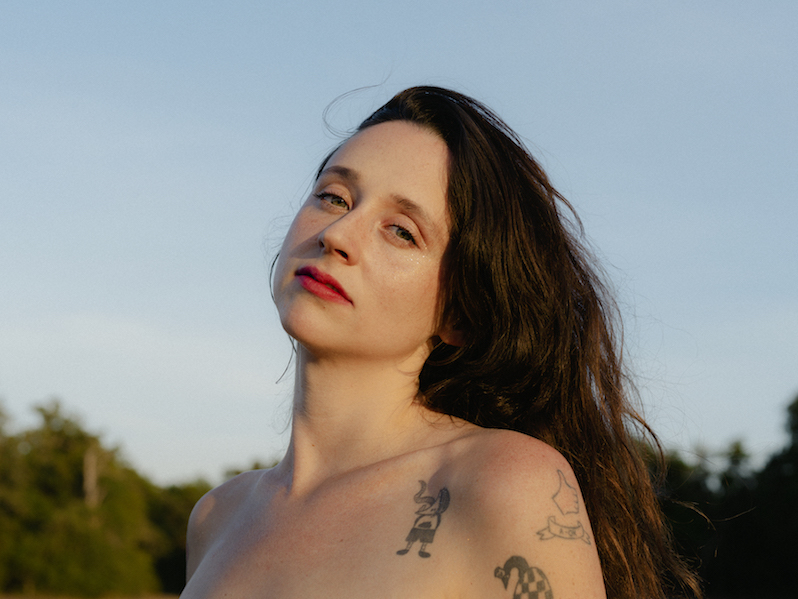 Waxahatchee has announced a month's worth of live stream performances, each one focusing on a different album of hers. Each one takes place on Monday nights at 8 p.m. central time on NoonChorus.com, starting this coming Monday, June 1, with American Weekend. Then each subsequent Monday, Katie Crutchfield will perform the next album in her discography. They're ticketed shows, with tickets for individual shows priced at $15 and the full set of shows for $50.
Crutchfield released a statement about the streams:
"I'm announcing a run of five livestreams where I play all five of my albums in their entirety. This idea was born as a way to help support my band and crew through this time where we've had to cancel and move shows, thus causing a huge financial burden. I'm also donating a portion of the ticket sales to indie promoters around the country who have been so warm and hospitable to me over the years but are now facing a huge strain on their business.
I've wanted to go back into my catalog and play some of the deep cuts for a while, and this seems like a perfect way for me to do it. Join us every Monday in June.
xoxo katie"
Update: Crutchfield pushed back her performances one week out of solidarity and respect to the protests that have been taking place against violence committed against Black Americans by police officers in the U.S. The first stream now begins tonight, June 8.
Waxahatchee live stream album schedule:
6/1 – American Weekend
6/8 – Cerulean Salt
6/15 – Ivy Tripp
6/22 – Out In The Storm
6/29 – Saint Cloud