Quite often people will tell stories, laughing all the way through it, until they get to the 'punchline' which just isn't funny. This is almost always followed with the runner, "I guess you had to be there." Usually, that's not the case. Inside jokes are just that for a reason, they are funny only to a few select people at a specific time and place, people who have shared an experience which binds them, forever after being able to just mention a single word or phrase which will bring back that moment in time to their recent memory, making them laugh, cry, or simply nod their heads in agreement. They know — they were there. The members of Wilco, whether knowing the album they were recording was going to be a landmark, or because they just wanted to remember what went into making this album, named it Being There. With the addition of one semi-permanent new member and a few talented guests, this bridge of an album has become a milestone.
The arrival of Jay Bennett brought a distinctive style to the band. His multi-instrumental depth pervaded the brilliant summerteeth, but also the band's second album, Jay's first with the band, Being There. While A.M. was easing itself away from the alt-country wunderkinds Uncle Tupelo, Being There took a bigger leap towards pop, folk, rock, and a little bit of jam-bandiness. Jeff Tweedy was and always will be the center of the band being its main songwriter, voice and persona, but as a maturing songwriter, he owes a lot to Bennett for his contributions.
It's an age-old argument. I'm not sure there are many that would argue that John Lennon was not a better songwriter than Paul McCartney, especially in their post-Beatles years. The collaboration between the two is what made for their brilliance. Paul's piano added to John's lyrics and guitar, John encouraging Paul not to change the line "The movement you need is on your shoulder," these are just two examples, one general, one specific, that exemplify what I mean.
The first thing of note about Being There is that it is a double CD. In the span of one year, Tweedy wrote a lot of songs, and either pulled a Ryan Adams (wanting to record every single one), or simply had a wealth of material piled up over the years that he had to exorcise, and picked out the best ones. I theorize that the latter is the explanation as I'm hard pressed to find very many songs on the album that aren't of high quality. The first disc starts with the melancholy "Misunderstood," a song with lyrics that would become Tweedy's signature style — words that evoke something missing, something lost. Take these lines for instance:" When you're back in your old neighborhood, the cigarettes taste so good," and also "I know you've got a god-shaped hole, You're bleeding out your heart full of soul." Beginning with Bennett's piano, reflecting Tweedy's lyrics as a musical mirror, both in rhythm and mood, the song aches with a longing to belong. The song then builds into a cacophony of sound much like the aforementioned Beatles' "A Day in the Life", but instead of just sound, Tweedy sings then screams painfully (even more so live, it's worth seeing) "I'd like to thank you all for nothing at all." This song is a warning shot, a beginning of what was to come over the years, all the way up to the current album, A Ghost is Born, complete with discordant guitars and feedback aplenty.
"Far, Far Away" brings things back into the twangy alt-country realm with a stunning pedal steel by guest Bob Egan and organs by Bennett. "Monday" starts the party side of Wilco with a little bit of southern-fried rock and Grateful Dead lyrics. If `Choo-choo Charlie' wasn't a nod to either Robert Hunter or Jerry Garcia, I'd be wholeheartedly surprised. The imagery of a repentant wanna-be rocker fixing his van with his `left-arm tan' is indelible and the horns just add more exuberance to the already danceable song. There's a great version of this track in the documentary, I Am Trying to Break Your Heart, where they really play up the Grateful Dead aspect, playing it like "Casey Jones" complete with a female audience member `spinning.' Hi-larious. "Outtasite (Outta mind)" continues the party mood with a song that has since become, along with "Monday," a live fan-favorite.
"Forget the Flowers," a banjo-backed little country ditty, has been apparently retired by the band, never to be played again. Sound like the Grateful Dead, anyone? Echoes of St. Stephen? Anyway, it's a pretty little song with dark lyrics, another trademark of Mr. Tweedy. "Red-Eyed and Blue" is almost a preview of songs on Yankee Hotel Foxtrot, especially "Ashes of American Flags". "I Got You (at the end of the century)" is another rocker that is somewhat uncharacteristically upbeat. Both the music and lyrics are hopeful and high-spirited making it somewhat of a sore thumb on the album, but still a great song. The remaining songs on the first disc are all resplendent with Bennett's organs, pianos, slight additions, and finesse. They also feature more of Tweedy's personal reflections on love, loss, and life in the rock and roll world.
The second disc begins with another fan-favorite "Sunken Treasure", which Tweedy sometimes performs solo. In it he declares himself as a rock artist, not country, folk, or even alt-country with the lyrics:
"Music is my savior
I was maimed by rock and roll
I was maimed by rock and roll
I was tamed by rock and roll
I got my name from rock and roll"
The song is also a companion piece to the first song on the first disc, "Misunderstood," echoing both its desperation for connection, "I am so out of tune with you," and its build up into a instrument-full cacophony. It seems, though, that where "Misunderstood" ends angrily with his shouts to 'who knows,' "Sunken Treasure" ends with his declaration of love and respect for rock and roll, albeit with a caveat, that being he was 'maimed,' 'tamed,' and now `owes' something to the genre. In typical Tweedy fashion, he can't really decide how he feels.
"Outta mind (Outta sight)" is a reprise of the reversed titled song on the first disc. Instead of the rockin' guitar work of the first version, this one sounds like the Sesame Street theme song with acoustic guitar and plinking piano. I prefer the first version, but the second is definitely the one they'd have to play as guests of the PBS show. "Kingpin" combines some of Tweedy's sillier lyrics with a disco-like guitar, again reminiscent of the Grateful Dead. "Why Would You Wanna Live" hearkens back to Uncle Tupelo with its alt-country leanings which leads into more musicians coming in to great effect on the track "The Lonely 1." More pedal steel and now violin come in to the mix while Tweedy's lyrics are written from the fan's point of view, looking on the lonely solo artist who suffers for his craft. Yes, Tweedy can get somewhat egotistical and ham-handed, but he has the chops to back it up. (Many people argue over who was more of a jerk during the Mermaid Avenue sessions, Tweedy or Billy Bragg. Fans of Bragg point fingers at Tweedy while author Greg Kot, in his new biography of Wilco, makes Bragg out to be the villain. In the end, it doesn't really matter, they made two great albums together out of Woody Guthrie's words.)
"Dreamer in my Dreams" is a great closer with a shit-kicker kind of feel complete with fiddle and steel guitar. With a nod to the alt-country roots of the band and Tweedy's rocker voice, the song combines a little bit of old school rock and roll with a down South countrified good time. What I wouldn't give for chicken and biscuits and gravy while listening to this song! And somewhat eerily prophetic lyrics speak of a "blister on his brain, It's driving him insane" which could be referring to Tweedy's incessant migraines which led to his addiction to painkiller and his stint in rehab. Being There is a wonderful double-disc album with a variety of genres and styles, the words of a maturing lyricist and Jay Bennett's musical flourishes. It could have easily been split into two separate albums, one with more of an A.M. / Uncle Tupelo feel, and one with more of a pop / rock feel as in their next album summerteeth, but instead Wilco gave us both in one all encompassing package. An example of great songwriting and collaboration, Being There was a stepping stone to even greater things to come.

Similar Albums: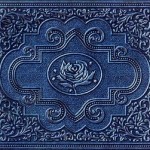 Ryan Adams and the Cardinals – Cold Roses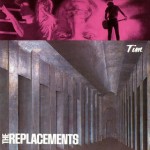 The Replacements – Tim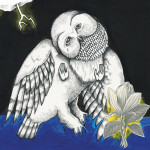 Songs:Ohia – Magnolia Electric Co.
---
Support our site: Buy this album at Turntable Lab