Wire announce expanded reissues of first three albums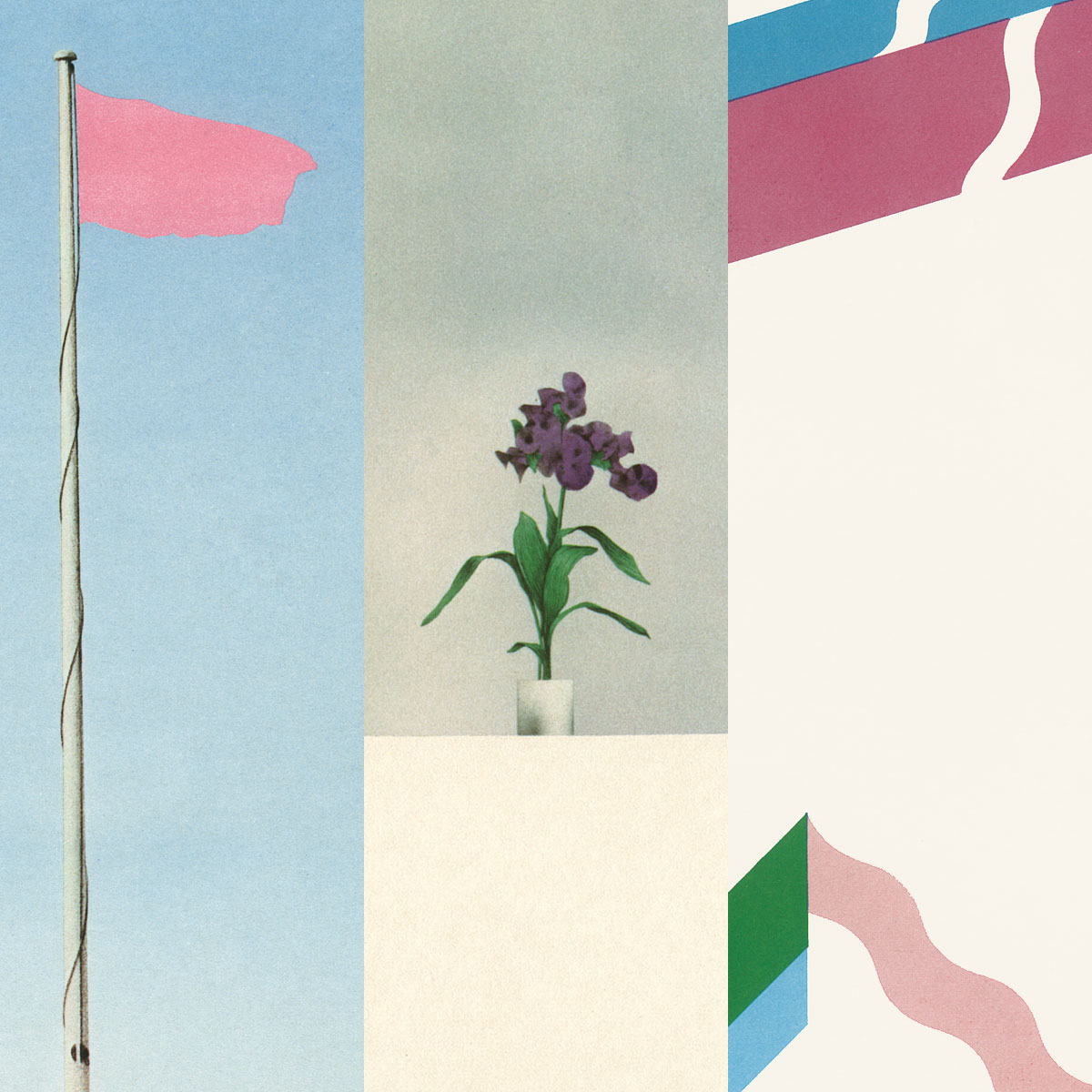 Wire have announced deluxe reissues of their first three albums. On June 22, the legendary post-punk band will release 1977's Pink Flag, 1978's Chairs Missing and 1979's 154 as two- and three-disc expanded versions, featuring rare and unreleased tracks, via their own Pink Flag label. All three albums have been remastered, and some of the bonus material, according to a press release, is being mastered for the first time. The three albums will also be made available on vinyl in their standard editions. Take a look at their tracklists below and hear the single version of "Outdoor Miner," in longer form than the album version on 1978's Chair Missing.
Wire's last album is 2017's Silver/Lead.
Wire Pink Flag tracklist:
Disc one:
Reuters
Field Day For The Sundays
Three Girl Rhumba
Ex Lion Tamer
Lowdown
Start To Move
Brazil
It's So Obvious
Surgeon's Girl
Pink Flag
The Commercial
Straight Line
106 Beats That
Mr. Suit
Strange
Fragile
Mannequin
Different To Me
Champs
Feeling Called Love
12XU
Disc two:
The Commercial (demo session)
Mr Suit (demo session)
Pink Flag (demo session)
Surgeon's Girl (demo session)
Field Day For The Sundays (demo session)
106 Beats That (demo session)
Fragile (demo session)
Reuters (demo session)
Different To Me (demo session)
Ex Lion Tamer (demo session)
Mannequin (demo session)
Champs (demo session)
Start To Move (demo session)
Three Girl Rhumba (Alt Mix)
Ex Lion Tamer (Alt Mix)
12XU (Mono Mix)
Mannequin (Mono Mix)
It's So Obvious (Alt Mix)
Wire Chairs Missing tracklist:
Disc one:
Practice
Makes Perfect
French Film Blurred
Another The Letter
Men 2nd
Marooned
Sand In My Joints
Being Sucked In Again
Heartbeat
Mercy
Outdoor Miner
I Am The Fly
I Feel Mysterious Today
From The Nursery
Used To
Too Late
Disc two:
I Am The Fly (single version)
Dot Dash
Options R
Outdoor Miner (single version)
Practice Makes Perfect (single version)
Underwater Experiences (Advision version)
Disc three (studio demos):
Practice Makes Perfect
Oh No Not So
Culture Vultures
It's The Motive
Love Ain't Polite
French Film Blurred (version 1)
Sand In My Joints
Too Late
I Am The Fly
Heartbeat
Underwater Experiences
Stalemate
I Feel Mysterious Today
Dot Dash
French Film Blurred (version 2)
Options R Finistaire (Mercy)
Marooned
From The Nursery
Indirect Enquiries (version 1)
Outdoor Miner
Chairs Missing (Used To)
Being Sucked In Again
Men 2nd
Another The Letter
No Romans
Wire 154 tracklist:
Disc one:
I Should Have Known Better
Two People In A Room
The 15th
The Other Window
Single K.O.
A Touching Display
On Returning
A Mutual Friend
Blessed State
Once Is Enough
Map Ref. 41°N 93°W
Indirect Enquiries
40 Versions
Disc two:
A Question Of Degree (single)
Former Airline (single)
Go Ahead (single)
Our Swimmer (single)
Midnight Bahnhof Cafe (single)
Our Swimmer [2nd Length] (single)
Catapult 30 (single)
Song 1 (154 EP)
Get Down 1 + 2 (154 EP)
Let's Panic Later (154 EP)
Small Electric Piece (154 EP)
Disc three (Demo sessions):
40 Versions
Ignorance No Plea (I Should Have Known Better)
Blessed State
A Touching Display
The 15th
A Mutual Friend
Once Is Enough
The Other Window
Stepping Off Too Quick
Indirect Enquiries v2
Map Ref. 41°N 93°W
Single K.O.
On Returning
A Question Of Degree
Former Airline
Two People In A Room
Wire's Pink Flag is featured on our list of the Top 100 Punk Albums.