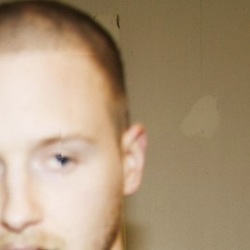 Buy at iTunes | Buy at Insound (vinyl)
Wise Blood isn't stitching together the music of the past — he's layering it into a blurry collage. Born of sonic architect Chris Laufman's pleasure principle, Wise Blood's hard-to-classify, sample-based debut Id is an unusual listening experience. Unlike fellow Pittsburgh native Girl Talk, who uses easily recognizable sources, Laufman uses his out-of-context pieces and curious speech-sing to create something far more disorienting.
Id begins with nimble trumpet samples on "Alarm," kicking off with an infectious beat and immediately illustrating this young producer is on to something great. "I'm writing songs, keeping my fingers crossed, they'll get me out of the place," Laufman sings. He has said that he aspires to take over pop music and this kind of lyrical ambition isn't a bad start, though his musical innovation goes even further. Too soulful to be a hip-hop album yet too obscure to be comfortably labeled as pop music, the most appealing aspect of Id is the bouncy beats and hook-laden melodies to be found on every track on the album.
On his most recent EP These Wings, Laufman used instrumentals backed by samples, giving songs like "Darlin' You're Sweet" a gorgeous dreamy flow, and songs like "Loud Mouths" are almost completely sample-driven. On Id, Laufman dropped the live instruments all together. "Rat" explodes with spiraling jazzy trumpet and chanting choir samples, backed by a boisterous pulse. The vocals on Id are distorted at times, making them a little agitating, but the instrumentation do more to set this album apart.  "8 p.m. to 10 p.m." is one of the two sinister instrumentals, and the first one includes a sequence of brass samples, giving it an eerie vibe of isolation suitable for a jazz musician's most bizarre nightmare. Then "11 p.m. to 1 a.m." could pass for the next beat to back Tyler, The Creator or Odd Future with some minor tweaks. "Consumed" brings the album to a remarkable close, with heavy use of choir samples for background noise and a clap-heavy beat.
Laufman cites influences ranging from SpaceGhostPurrp to Panda Bear, but his style fails to emulate either overtly. Wise Blood's ironic and sometimes cheesy lyrics about getting drunk, shopping at Target, and "getting swoll" is probably the least appetizing thing about the album, but a few blemishes aside, Id is a patchwork worth examining.
Similar Albums: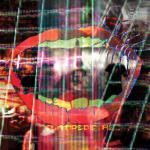 Animal Collective – Centipede Hz


Jason Forrest – Shamelessly Exciting


Gold Panda – Lucky Shiner