Yeah Yeah Yeahs : Fever to Tell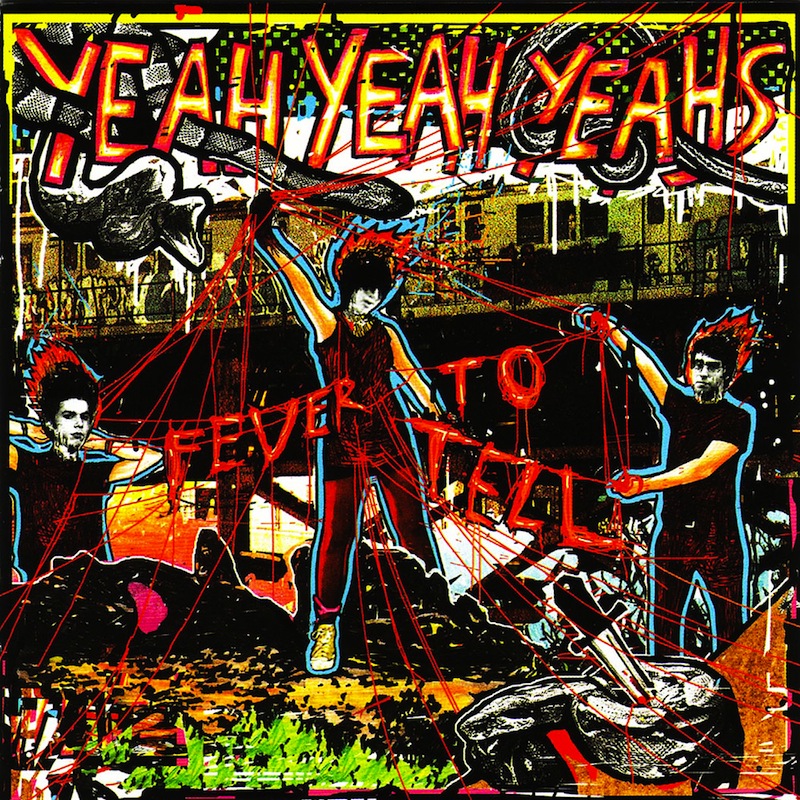 To some extent I didn't want to like the Yeah Yeah Yeahs. I shunned their album purely based on hype and the people I knew who liked them. I was so sick of hearing about the New York renaissance of post-punk that I wanted to throw up every time I heard "Strokes" or "Julian Casablancas." I still do. Plus, most of the material I had heard from them was live versions of songs that weren't all that great, full of screaming and bile that might be fun at a show, but doesn't make for a great CD recording. That all changed when I heard the song "Maps." In an instant, I had realized what a grave mistake I had made in purposefully ignoring a band.
Fever to Tell is produced by TV on the Radio's David Andrew Sitek, and the two bands have had an illustrious past together. They've played on each other's albums, covered each other's songs, made videos and basically shared the same space in time, that being Brooklyn during this post-punk revival. It was through TV on the Radio that I finally started to thaw to the fact that the YYY's might be good. Then, as I said before, I heard "Maps."
The song is one of those that just automatically becomes part of your consciousness. Completely unlike anything else on the album, it shows a tender (though still edgy) side of the band heretofore unseen. Also, you get to hear Spin magazine's sexiest rock star of the year sound eerily like Chrissie Hynde. It's the last three songs of Fever to Tell that make the album for me and completely worth the $7 I dropped on the disc. "Y Control" rivals Interpol for best Joy Division impersonators while "Modern Romance" slowly drones its way into your heart. "There is no modern romance?" Not after hearing this song.
Similar Albums:
TV on the Radio – Desperate Youth, Bloodthirsty Babes
Pretenders – Learning to Crawl
Blondie – Parallel Lines