Yo La Tengo announce new album, This Stupid World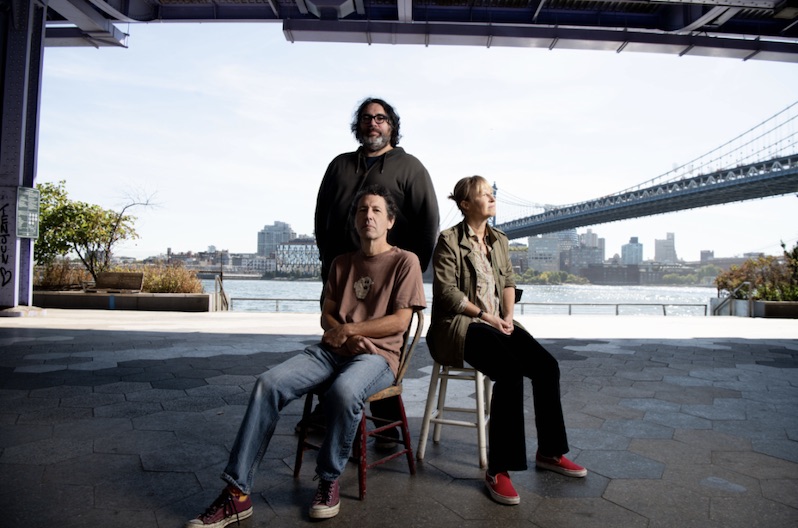 Cheryl Dunn
Yo La Tengo have announced a new album. On February 10, the band will release This Stupid World via Matador. The first song they've shared is "Fallout." Hear it below.
This Stupid World was recorded and produced by Yo La Tengo themselves, and is described in a press release as "the most live-sounding Yo La Tengo album in years." They're also touring in support of the album. Check out those dates below.
Yo La Tengo's last album was 2018's There's a Riot Going On. Their 2000 song "Cherry Chapstick" is included in our feature, A History of Shoegaze in 45 Songs.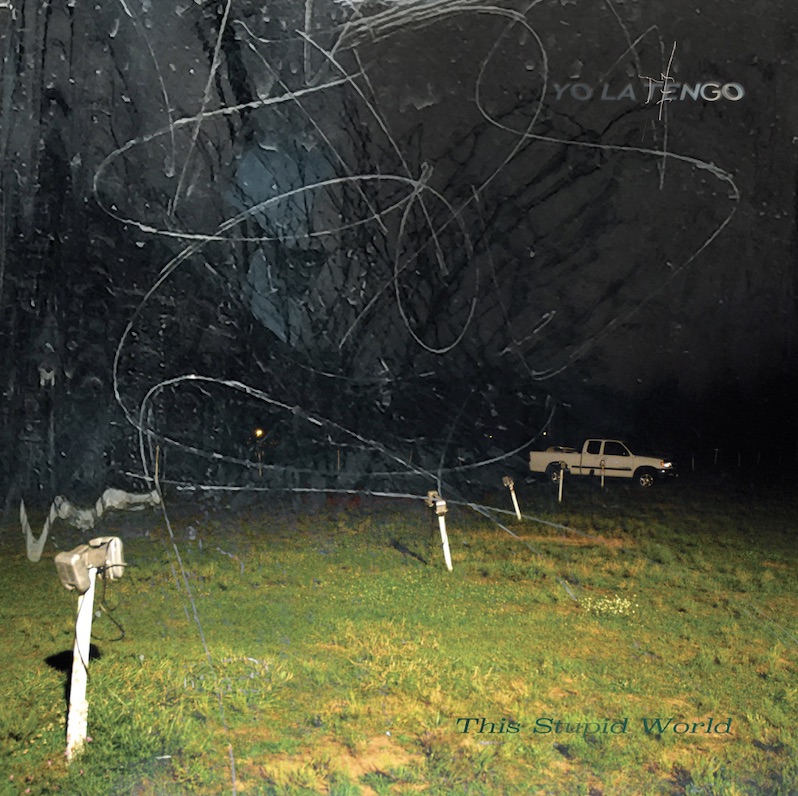 Yo La Tengo This Stupid World tracklist:
1. Sinatra Drive Breakdown
2. Fallout
3. Tonight's Episode
4. Aselestine
5. Until It Happens
6. Apology Letter
7. Brain Capers
8. This Stupid World
9. Miles Away
Yo La Tengo tour dates:
Wed, Feb 15 – Seattle, WA – Neptune Theatre
Thu, Feb 16 – Seattle, WA – Neptune Theatre
Fri, Feb 17 – Bellingham, WA – Wild Buffalo
Sun, Feb 19 – Portland, OR – Wonder Ballroom
Mon, Feb 20 – Portland, OR – Wonder Ballroom
Wed, Feb 22 – San Francisco, CA – The Fillmore
Fri, Feb 24 – San Francisco, CA – The Fillmore
Sat, Feb 25 – Los Angeles, CA – Teragram Ballroom
Sun, Feb 26 – Los Angeles, CA – Teragram Ballroom
Mon, Feb 27 – Los Angeles, CA – Teragram Ballroom
Thu, Mar 9 – Carrboro, NC – Cat's Cradle
Fri, Mar 10 – Carrboro, NC – Cat's Cradle
Sat, Mar 11 – Asheville, NC – Orange Peel
Mon, Mar 13 – Nashville, TN – The Basement East
Tue, Mar 14 – Nashville, TN – The Basement East
Thu, Mar 16 – Charlottesville, VA – Jefferson Theater
Fri, Mar 17 – Philadelphia, PA – Union Transfer
Sat, Mar 18 – Brooklyn, NY – Brooklyn Steel
Sun, Mar 19 – Washington, DC – 9:30 Club
Tue, Mar 21 – Pittsburgh, PA – Mr Smalls
Wed, Mar 22 – Cleveland, OH – Beachland Ballroom
Fri, Mar 24 – Chicago, IL – Metro
Sat, Mar 25 – Milwaukee, WI – Turner Hall Ballroom
Sun, Mar 26 – Minneapolis, MN – First Avenue
Mon, Apr 10 – Dublin, IE – 3Olympia
Wed, Apr 12 – Manchester, UK – New Century Hall
Thu, Apr 13 – Bristol, UK – SWX
Fri, Apr 14 – London, UK – The London Palladium
Sun, Apr 16 – Brussels, BE – Ancienne Belgique
Tue, Apr 18 – Amsterdam, NL – Paradiso
Wed, Apr 19 – Rotterdam, NL – LantarenVenster
Thu, Apr 20 – Hamburg, DE – Uebel & Gefaehrlich
Fri, Apr 21 – Copenhagen, DK – Bremen Teater
Sun, Apr 23 – Cologne, DE – Gloria Theatre
Mon, Apr 24 Prague, Czech Republic – MEETFACTORY
Tue, Apr 25 – Berlin, DE – Festaal Kreuzberg
Thu, Apr 27 – Paris, FR – La Cigale
Sat, Apr 29 – Barcelona, ES – Sala Apolo
Sun, Apr 30 – Murcia, ES – WARM UP Festival
Tue, May 2 – Madrid, ES – Warner Music the Music Station Príncipe Pío
Wed, May 3 – Bilbao, ES – Santana 27