Yo La Tengo's I Can Hear the Heart Beating As One set a benchmark in indie rock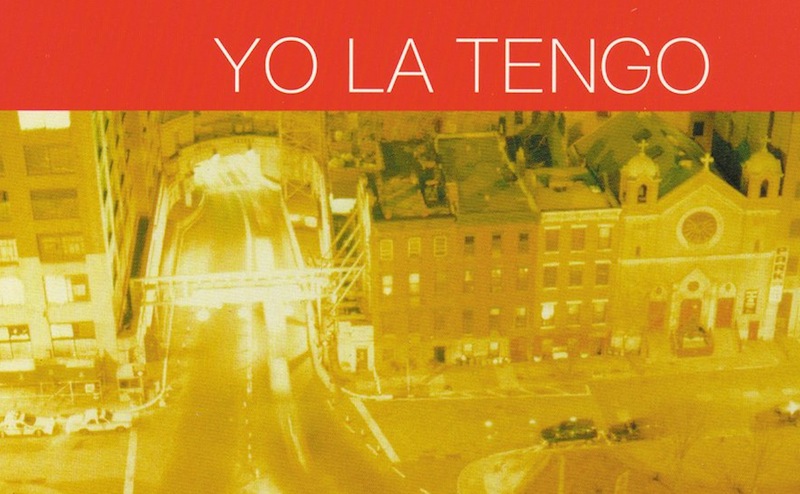 Georgia Hubley and Ira Kaplan had always been a part of the same creative circles. Writing, jamming, playing softball—it wasn't a fabled fate that brought them together, it was just good odds. The pair's social orbits even led to a near-miss gig together in 1980 with Kahunas East, a no wave duo made up of Hubley and bassist/critic Byron Coley. Kaplan was recruited for a live set based on the mere fact he owned a guitar, but a case of pre-show jitters would cause Coley to back out. Yo La Tengo wouldn't start for another five years—five years in which Hubley and Kaplan would continue exploring the nooks of contemporary music, both within and far beyond the scope of New York's bubbling DIY scene.
The couple shared a unique, ravenous appetite for music, catching the Boy George-fronted Bow Wow Wow (pre-Annabella Lwin) in London, curating Folk City's "Music For Dozens" nights and flying People Express to Boston for Mission of Burma's last show. They would kick off their performance careers under the name "Georgia and those guys," complete with a mini-residency at the legendary Maxwell's in Hoboken and an ever-rotating lineup until the arrival of James McNew in 1992. They were technically a cover band, but with Kaplan's self-imposed twist: they would never repeat a song. The band covered a near encyclopedic spectrum of genres, taking on tracks from NYC natives Fleshtones and Individuals between Meat Puppets, Beach Boys and Velvet Underground deep cuts, each played once, and only once.
Georgia and those guys is the root of Yo La Tengo's ceaseless growth, and has become a focal point for the band's archetypal musical ideals. The half-goofing gig was an outlet for comfortability and creative development, tracing the blueprints for a band who've just reached their 33rd year. Yo La Tengo's eighth studio album, I Can Hear the Heart Beating As One, is a testament to the band's stylistic dexterity, showcasing their ability to explore the complete potential of popular music, while effectively dilating the genre itself.
Yo La Tengo's I Can Hear the Heart Beating As One—which just hit its 20th anniversary—is a stereoscopic pop vision, shifting its sonic perspectives from track to track by naturally puzzling genre-sweeping pieces into place with both depth and clarity. It's an album as practical as it is revolutionary, filled with complex simplicities found in certain music that make songwriters kick themselves. It's as if I Can Hear the Heart Beating As One was a record just waiting to be made, a recap on modern music of the 20th century, filtered through Yo La Tengo. And what band would be better to take on this challenge than the greatest band of all time?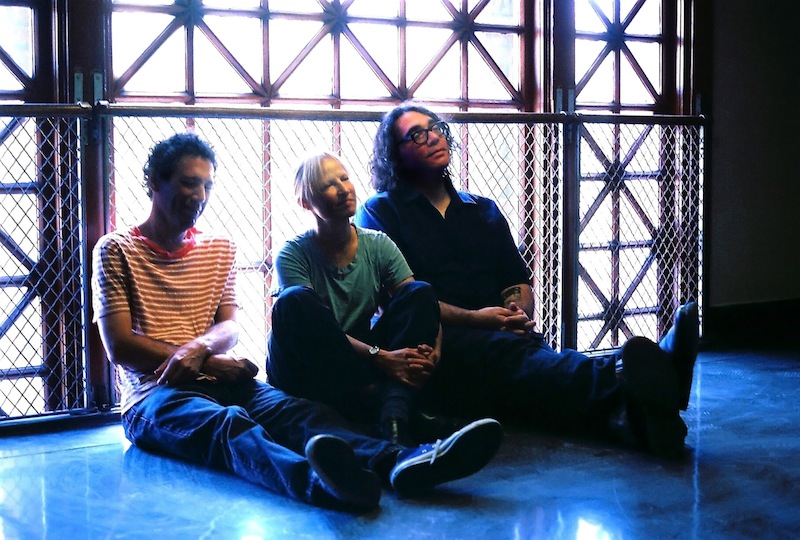 I've said it many times before, and I'll say it once again: Yo La Tengo is the greatest band of all time. Subjectivity is boundless and superlatives within art are null, so maybe it's just taste. But on a hypothetical "greatest bands of all time" list, I'd say Yo La Tengo come pretty darn close to numero uno. Making it this far into this article leads me to believe anyone reading this is inclined to agree: You're already 508 words into an album-focusing, adulation-turned piece written by some 22-year-old chump who thinks the Stones are wildly overrated and avocado on toast is a hoax. Take another gander at their catalogue: 14 LPs, 15 EPs, 22 singles, six compilation albums, four collaborative albums, two film scores, and a "live" cover album. This type of volume is rare, and especially remarkable given the band's consistency. As critic Jason Ankeny puts it, Yo La Tengo is the "quintessential critics' band."
The group's discography has become a biographical collection of stylistic renderings. Each release evolves, adapts, and transforms the band's identity in a way so organic and unpretentious, it's hard not to marvel at each album's feats. I Can Hear the Heart Beating As One specifically encapsulates Yo La Tengo's career framework in the span of 16 tracks, allowing the release to serve as introductory listening material with the potential of sounding like a greatest-hits compilation. The album takes the finest qualities from the band's previous seven releases, while simultaneously introducing listeners to new pop heights, refined through elements of shoegaze, bossa nova and folk, among others.
By refusing to adhere to a specific approach, Heart effortlessly bends and blends concepts with clarity and grace, nimbly rotating songwriting techniques throughout the tracklisting. The quasi-krautrock drone of "Spec Bebop" contrasts the folk-soaked "Stockholm Syndrome," while penultimate psych epic "We're an American Band" counters the wistful resonance of "Damage." There are multiple instances of Yo La Tengo producing pop perfection, reinventing the indie rock wheel with "Sugarcube" and finding their footing in the electronic groove of "Autumn Sweater."
The album seamlessly shifts through sonic crests and troughs, owing its fluidity to shrewd song juxtaposition. Its sequencing produces a heightened sense of anticipation upon each listen, a crucial element in solidifying the credibility of Yo La Tengo's bona fide masterwork. Each song on I Can Hear the Heart Beating As One is positioned like a piece of fine patchwork, stitched from particular instances and anecdotes. Album closer "My Little Corner of the World" comes from a thrifted Richie Van record. "It was really captivating," Kaplan recalls in Big Day Coming by Jesse Jarnow, finding the bootleg buried in an "untapped store" in Tampa. He mentions the album's idiosyncrasies: an off-beat rendition of "Joy to the World," a drum-machine triggered applause—it was even signed.
The meandering basslines of "Moby Octopad" draw inspiration from "European Son" by The Velvet Underground, a band Yo La Tengo would parody in Mary Harron's I Shot Andy Warhol. Perhaps the most intimate glimpse into the dynamic between Kaplan and Hubley and YLT as a whole, "Octopad" is a quick and definitive statement about dozing off while watching a Mets game. "Locked in a kiss, outside eyes cease to exist," Hubley and Kaplan harmonize on the album's opening lyrics, establishing a sense of pleasant companionship. Their bond extends even further on "The Center of Gravity," a playful, yet authentic depiction of affection, backed by bossa nova percussion and a clean acoustic guitar. The couple's real-life introversion makes way for interpersonal musical revelations, but their connection is best complemented by a poem in the album's liner notes:
"I see a beach…the waves pounding against the shore. A beautiful girl, her heart pounding against her breast. I see a tall, handsome man. Now I see it! Now I see! I can hear the roar of the Ocean. And finally I can hear the music of love. I CAN HEAR THE HEART BEATING AS ONE."
Twenty years later, I Can Hear the Heart Beating as One is refreshing as ever, still unrivaled in its capacity to incorporate vast amounts of influence with such brilliant execution. Instead of honing in on a fixed sound or idea, Yo La Tengo implode their own methodologies, tearing down stylistic barriers with an unparalleled amount of talent and composure, covering lifetimes worth of musical knowledge in just 68 minutes. Yo La Tengo's magnum opus is second to none, setting a benchmark in not just indie rock, but popular music as a whole.
***
Buy this album at Turntable Lab
---
Support our Site—Subscribe to Our Patreon: Become one of our monthly patrons and help support an independent media resource while gaining access to exclusive content, shirts, playlists, mixtapes and more.