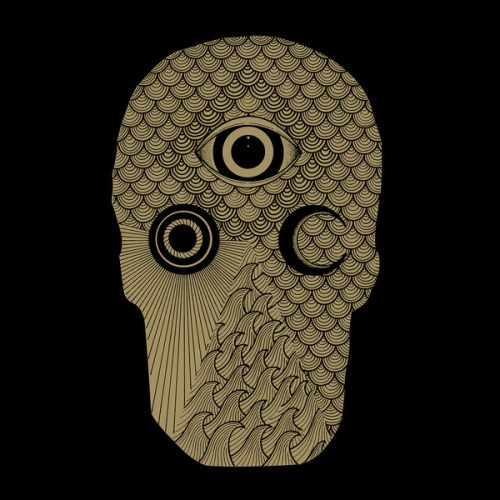 There are plenty of high-caliber guitarists in the world, but more attention should be paid to Evan Patterson of Louisville's Young Widows. Easy Pain, Young Widows' fourth album, might — and should — cement Patterson as a true guitar hero. All over the album, it sounds like Patterson is engaged in epic battle with his guitar, and after 41 minutes I'm left wondering if the player or the instrument came out the victor. The key example of this is during "Bird Feeder," when the song cuts to a single bass throb before Patterson's sheet-metal clamor breaks through like an uninvited guest. For the better part of two minutes, Patterson melts the listener's face, leaving no fret untouched as Young Widows' exceptional rhythm section — Jeremy McMonigle (drums) and Nick Thieneman (bass) — pound loudly behind him. Young Widows has made a career out of filling space with whatever noise they please, and Patterson's guitar is the obvious foundation for doing so.
Temporary Residence, Young Widows' longtime label, says via press release that Easy Pain tries to find the intersection between beauty and ugliness, and that is an honest description. For as much as Young Widows pummel, the band locks into some magnificent grooves, making for a heady experience. It's like hardcore that finally took a bath — getting rid of most of the grime, but leaving behind some intense and scary elements. Easy Pain has eight tracks that all hover around the five-minute mark, and most of the songs start with mellow, attractive intros. However, it only lasts so long; a wall of sound hits the listener like a ton of bricks falling on a mound of crispy pinecones. "Doomed Moon," Easy Pain's most sway-inducing track, begins and ends with what sounds like a sweet violin part, but it's most likely Patterson laying down some more guitar tricks. "Gift of Failure" is set up with a bubbly guitar lick that comes full circle towards the end; here, the bass is bubbling, too, but then Patterson turns those guitar bubbles into full-on screech pedal vibes.
Young Widows sound way bigger than a trio on Easy Pain, and it most likely has to do with the pristine production work of Kevin Ratterman, who also made the band sound huger than its parts on 2011's underrated In and Out of Youth and Lightness. This music is intimidating, but it makes the listener feel alive. Easy Pain highlight "Kerosene Girl" seems like the soundtrack of impending doom, but Patterson's plucks give the song some delightful charm. Although, with the rhythm section beating hard, Patterson floors his guitar at the 3:40 mark, creating a spellbinding space, and ends the song with what sounds like a swarm of bees trailing off into the distance.
Some copies of Easy Pain came with a bonus 7-inch single; "The Money" and "In My Living Room" are as sonically enjoyable as any song on the actual album, and possess some of Patterson's best lyrics from the sessions. An easy argument could be made for putting these two tracks somewhere on Easy Pain. A brutal, head bashing guitar chorus on "The Money" is accompanied by the verses of "saw a family doctor, said a leech crept in my head" and "recommended surgery, the money I need first…my kids sold the records for less than half of what they're worth." A xylophone appears on "In My Living Room," the softest song of the bunch as Patterson sing-speaks about a television that he doesn't watch, and looks out windows at "places that don't exist."
With Easy Pain, Young Widows has created something special. If you immerse yourself in enough of the catharsis of this album, and close your eyes, you may find yourself in the middle of the storm that Young Widows creates. Or, the maelstrom will have you running for the hills. Either way, Patterson's guitar playing is masterful, and he's backed by one of the best rhythm sections going right now.
Similar albums:


Akimbo – Jersey Shores


Coliseum – Sister Faith


Young Widows – In and Out of Youth and Lightness