Blondie and Fab 5 Freddy to reissue rare holiday single, "Yuletide Throwdown"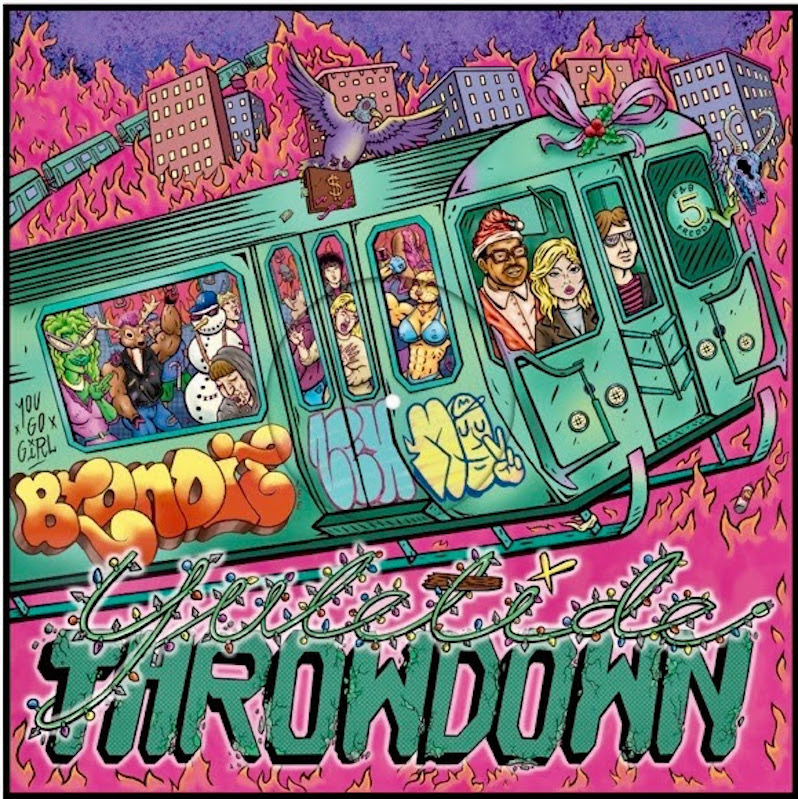 Blondie and Fab 5 Freddy are reissuing a rare holiday single from 1981. "Yuletide Throwdown," the template of which eventually became "Rapture" and was originally released as a flexi-disc in the UK magazine Flexipop, has been released digitally and will be out on vinyl on November 5 via Numero Group/UMe-Capitol). The newly reissued single will also feature a remix from Cut Chemist.
"It has been an impossible amount of time since I believed in Santa Claus, but I could very well believe again if he was Freddy Brathwaite!! Some of my best times have been making music with Chris Stein and Freddy B," says Debbie Harry in a press release.
Fab 5 Freddy adds, "In the beginning of my journey into pop culture, Chris & Debbie were among the first to take me and my ideas about hip hop culture seriously and were like mentors to me shining a light along the road and assisting my quest. I'm happy after all this time the world can now hear this fun holiday tune we did way back then!"
Hear the Cut Chemist radio edit below.
Blondie and Fab 5 Freddy Yuletide Throwdown tracklist:
SIDE A
1. Yuletide Throwdown (Cut Chemist Remix) 
SIDE B
1. Yuletide Throwdown (Cut Chemist Radio Edit)
2. Yuletide Throwdown (1981 Original Recording)