Zombies : Odessey and Oracle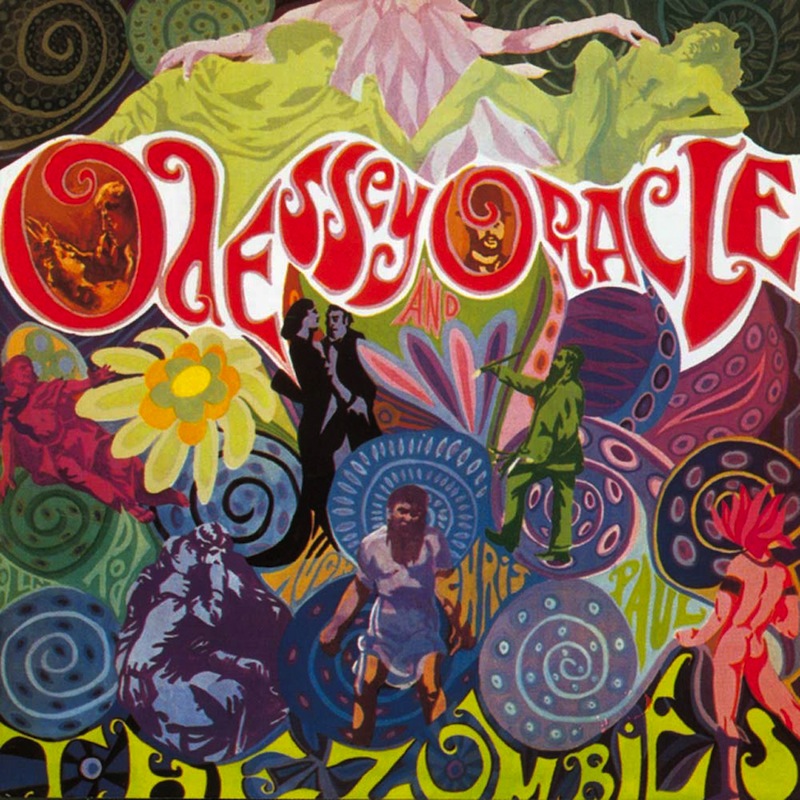 In the mid-'60s, the idea of taking an extended artistic hiatus was almost nonexistent. For the Zombies, spending an entire year without recording anything new almost meant being forgotten completely. The fast-paced nature of the music industry at the time left no room for stragglers and having not released a new single in a year, The Zombies were facing a bleak period in their career. So, instead of fighting to win back their fan base, the British quintet decided to record one last hurrah, a farewell album that happened to be the album of their career.
In 1968, most people probably weren't expecting Odessey and Oracle from the Zombies. Though the songwriting prowess of Rod Argent and Chris White had produced irresistible hits like "She's Not There" and "Tell Her No," they were a singles band and Odessey and Oracle was a grandiose, brilliantly arranged epic, that just happened to be around a half-hour long. This isn't to say that there weren't some great singles. "Time of the Season," "Friends of Mine" and "Care of Cell 44" were just that. But that the album was so wonderful as a whole was even greater a surprise.
The songs on Odessey weren't like the heavier rockers coming out of the UK in 1968. Rather, The Zombies were making pop songs out of baroque arrangements and relying heavily on vocal harmonies and sweet tones rather than distortion and wah-wah pedals. In fact, many have called Odessey the British Pet Sounds, which makes sense, though it is very much a British album.
Opening track "Care of Cell 44" is a peculiar track, more for its lyrical content than its actual arrangement. Vocalist Colin Bluntstone sings about reuniting with a lover after her prison stay over some plinky, bouncy piano melodies. Argent and White add hacking harmonies during the chorus, in which Bluntstone sings "feels so good, you're coming home soon." God only knows what this girl did to be locked away, but Bluntstone's delivery leads us to believe she can't be all that bad.
"A Rose For Emily" comes next, a song that some say is a cousin to the Beatles' "Eleanor Rigby," due to its melancholy tone. Bluntstone sings a similarly morose lyric:
"Emily can't you see/
There's nothing you can do/
There's loving everywhere/
But none for you."
"Beechwood Park" revisits good times in the titular location, over leslie-filtered guitar and spooky church organ. "Hung Up on a Dream," one of the most densely layered songs on the album is a musical high point, as well as a lyrical one. Had the group not been as straight as they were (a rarity in the industry at the time), some would believe that drugs influenced the psychedelic atmosphere of the song.
Side two of the album is decidedly more optimistic, though "Care of Cell 44" is similarly upbeat in outlook. "I Want Her, She Wants Me" is a harpsichord-led pop gem that's catchier than just about anything else anyone had put out at the time (or now, for that matter). "This Will Be Our Year" is possibly the most positive track on the album:
"Now we're here/
And we've only just begun/
And this will be our year/
Took a long time to come"
"Butcher's Tale (Western Front 1914)," sung by White, is the spookiest track on the album, nearly medieval in nature as the melody is played on a huge-sounding harmonium, which gives the song its eeriness. Lyrically, however, it's also the most intense moment on the record, as White intones "I can't stop shaking/ my hands won't stop shaking/ my arms won't stop shaking/ my mind won't stop shaking."
"Friends of Mine" is another great single, which is as simple as the title implies. It's brief and peppy, as Bluntstone sings about the joys of spending time with his friends. The best known song on the album, however, is "Time of the Season," a sultry white soul song that became a major hit for the band in the United States in 1969, around the time the group had disbanded. It also may or may not be where the term "who's your daddy?" was coined.
As it turns out, the Zombies have recently reunited, playing a series of reunion shows, the latest of which have been with Los Angeles' psychedelic legends, Love. It seems especially odd, as the band's career only lasted around five years in all. But maybe it was for the best. Cutting it short forced The Zombies to put all their energy into one final go. And Odessey and Oracle, even by today's standards, is impossible to top.
Similar Albums/ Albums Influenced:
The Kinks – Village Green Preservation Society
Love – Forever Changes
Elliott Smith – XO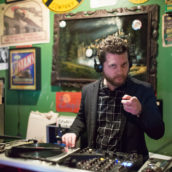 Jeff Terich
Jeff Terich is the founder and editor of Treble. He's been writing about music for 20 years and has been published at American Songwriter, Bandcamp Daily, Reverb, Spin, Stereogum, uDiscoverMusic, VinylMePlease and some others that he's forgetting right now. He's still not tired of it.