10 Albums to Hear if You Like Interpol's Turn on the Bright Lights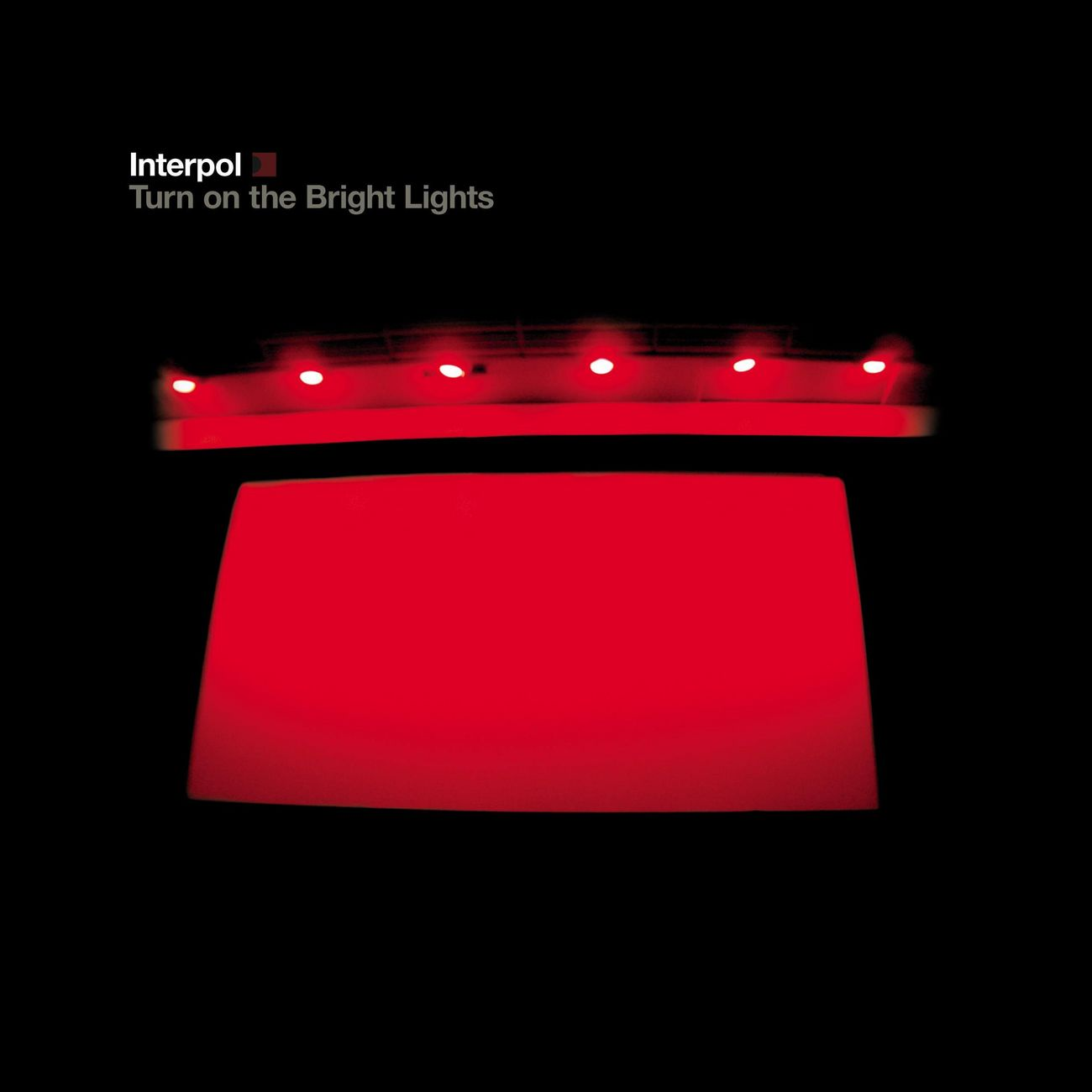 Interpol's debut album Turn on the Bright Lights just turned 20. It's an album at once very much tied to a specific moment in underground rock, a curiously timeless indie record, and one that very specifically references a sound that's now forty-something. Drawing on post-punk when everyone was still hung up on garage rock, Interpol brought a sense of stylistic darkness in an era of rock 'n' roll run amok. From the get-go, they seemed like rock stars, too, but dressed in tailored suits and channeling early Factory Records.
We can probably credit Interpol with kicking off an era of "post-punk revival," but nobody else pulled it off as well as they did on their debut, in which Sam Fogarino's urgent rhythms and Carlos Dengler's sinister basslines created a solid and stoic backbone for Daniel Kessler's dreamy swirls of guitar and Paul Banks' often dadaist lyrics—but delivered with a baritone that could sell them regardless. Turn on the Bright Lights remains an invigorating and note-perfect listen two decades later—which is why we named it the best indie rock album of the '00s—though it's not an album without some noteworthy predecessors or worthy successors, which brings us to our roundup of albums to seek out.
It should be noted that the idea behind this list is to introduce listeners to something they maybe haven't heard before. And though some of these are probably going to be familiar to some readers, it's less likely that you've heard all ten. That being said, we know you've heard Joy Division. There's no reason for us to mention Joy Division. We all know about Joy Division. So, now that we have that out of the way, if you like Interpol's Turn on the Bright Lights, give these albums a listen.
---
The Sound – From the Lion's Mouth
An absolutely chilling high for post-punk, the second album by The Sound is something of a link between the early template crafted by Joy Division and the more driving anthems of The Chameleons. Where The Sound's debut album Jeopardy was something of a rawer take on new wave, From the Lion's Mouth is a masterpiece of gothic gloom and taut arrangements. More polished without sanding down the edges, From the Lion's Mouth puts the band's gift for haunted melody into greater focus, whether in the synth-driven gloom of "Winning," the stark groove of "Sense of Purpose," or the climactic chorus of "Contact the Fact." The group never achieved the level of fame of other British post-punk groups like The Cure or Psychedelic Furs, but their output—particularly with this album—is often just as strong.
---
For Against – Echelons/December/In the Marshes
Lincoln, Nebraska's never been known as a hotbed for great post-punk and dream pop, but there's at least one notable exception: For Against. The group formed in 1984 and has been active on and off since then, delivering a trio of remarkable records from 1987 to 1990, followed by periodic output throughout the '90s and '00s. The band's first two albums and follow-up EP—1987's Echelons, 1988's December and 1990's In the Marshes—were collected in a box set on Captured Tracks that's both essential and still in print on vinyl (and surprisingly inexpensive). It's a showcase of the band's unique fusion of shimmering atmosphere and dark tension, their mesmerizing and cerebral permutation of post-punk somewhere between early R.E.M. and The Head on the Door-era Cure, which is a rare hybrid indeed, but one that works beautifully across these three fantastic releases.
---
Kitchens of Distinction – Strange Free World
London shoegazers Kitchens of Distinction balance a variety of different sounds on their 1991 album Strange Free World, a blissful of hybrid of sinewy post-punk grooves, gossamer dream-pop textures and a danceable urgency that set them apart from either the noisiest or the most hallucinatory aspects of shoegaze. In Interpol's more atmospheric moments, they often evoke Kitchens of Distinction's sonic swirl—"Drive That Fast" at times feels a little like "Untitled" at an elevated BPM and with a beat programmed to movie bodies at the Hacienda. This often feels like aesthetically sunnier music than Turn on the Bright Lights, but with a similar kind of intensity and sinister undercurrent.
---
In Solitude – Sister
Back when I DJed a monthly goth night, I distinctly remember one night in which our audience grew considerably after a nearby King Diamond show let out, which is evidence enough to me that the line between goth/post-punk and heavy metal is a much blurrier one than is often drawn from a marketing standpoint—or at least should be. The great Swedish band In Solitude understood this better than most, even if their quest to bridge that gap yielded just three albums in five years before they eventually broke up. The climax of their brief career was 2013's Sister, an album that most fluidly captured the darkness of classic goth with the power and theatricality of metal (not that goth isn't theatrical, of course). That, naturally, means it's a bit more theatrical than Interpol, but they paint from a similar palette of blacks, greys and reds, crafting great songs that are strong enough to hold up on melody alone, but which are likewise masterpieces of mood.
---
Beastmilk – Climax
Several members of Finnish deathrock outfit Beastmilk went on to make music as Grave Pleasures after releasing just one album, but that album fulfills the promise of post-punk driven to its heaviest without crossing over into being actual metal, like In Solitude. Climax is both lean and muscular, with most of its tracks concluding before they even come close to wearing out their welcome, bolstering the vintage gothic pall of Sisters of Mercy and Chameleons with a brawny punch, and even a wry sense of humor in moments like "Surf the Apocalypse," which breaks out into a chant of "Let's go surfing now, everybody's learning how." And yeah, while you're at it, go ahead and check out Grave Pleasures as well.
---
Diät – Positive Disintegration
If Interpol channel the essence of Joy Division circa the arrival of their legendary 1979 debut Unknown Pleasures, Berlin-based outfit Diät is more of a cross section between the gothic pall of second album Closer and the agitated punk rock of their early singles. Second album Positive Disintegration is a seamless integration between these two sonic poles, whether they're delving into a morose dirge on the gothic "We" or surging into an abrasive immediacy on "Foreign Policy." It's more of a lo-fi, spikes-up take on post-punk, but one that's connected all the same.
---
FACS – Present Tense
Post-punk is sometimes misunderstood as having a uniform aesthetic, but an actual look at the bands of the era—whether through Magazine's funky and progressive approach, This Heat's abstract art punk, or Teardrop Explodes' streamlined psychedelia—proves that couldn't be further from the truth. The same goes for contemporary post-punk. FACS is proof positive of that, embracing a stark and eerie sensibility that allows them room to inject some groove and psychedelia into their ambient austerity on Present Tense.
---
The Drin – Engines Sing for the Pale Moon
Perhaps the least genre-adherent record on this list, other than perhaps to say that it's all loosely "post-punk," The Drin's Engine Sing for the Pale Moon—the debut solo record by The Serfs' Dylan McCartney—draws its eclectic inspiration from coldwave, dub, jangle pop, industrial and pretty much any other '80s-era countercultural sound you can name. It's a lo-fi exploration of the kinds of textures and aesthetics you'd find on Factory Records circa 1981 or '82, cut with some unusual arrangements and at times much stranger sensibilities. It's an incredibly fun record, which much of the best post-punk is, no matter how gloomy its atmosphere. And if this one whet appetites for more of McCartney's kitchen-sink take on post-punk, he's got another record on the way next month.
---
Fontaines D.C. – Skinty Fia
Fontaines D.C. have built up a sizable audience since the release of their 2019 debut album Dogrel, and in the process have added greater dimension to their sound, growing from a band that emphasized the punk in post-punk to one that carries an even greater sense of eerie, gothic atmosphere. Their latest, Skinty Fia, shows just how much they've evolved in a relatively short time, with tense songs that reveal themselves slowly but climax triumphantly, and with singer Grian Chatten giving some of his strongest vocal performances. To hear "In ár gCroíthe go deo" immediately after a song like the brief "Big" from their debut is almost like hearing two different bands, but it's a direction that pays off well. This is an album that's quite different than Turn on the Bright Lights in a lot of ways, but it's one that gave me a similar feeling of excitement the first time I heard it.
---
Just Mustard – Heart Under
Dundalk, Ireland quintet Just Mustard feel like the most significant new(ish) group in a long lineage of bands that have helped push post-punk forward since Interpol revisited its realm of delay-ridden guitar and Factory Records pulses. On sophomore album Heart Under, the group finds a nimble balance between harnessing that taut filtration of darkness and something more unpredictable and otherworldly. Throughout there are moments of new wave melodicism, shoegaze density and eerie industrial-adjacent menace that keeps their well-defined aesthetic one that's constantly moving.
---
Support our Site—Subscribe to Our Patreon: Become one of our monthly patrons and help support an independent media resource while gaining access to exclusive content, shirts, playlists, mixtapes and more.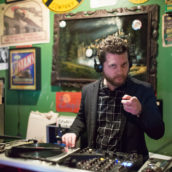 Jeff Terich
Jeff Terich is the founder and editor of Treble. He's been writing about music for 20 years and has been published at American Songwriter, Bandcamp Daily, Reverb, Spin, Stereogum, uDiscoverMusic, VinylMePlease and some others that he's forgetting right now. He's still not tired of it.