The Cure : The Head on the Door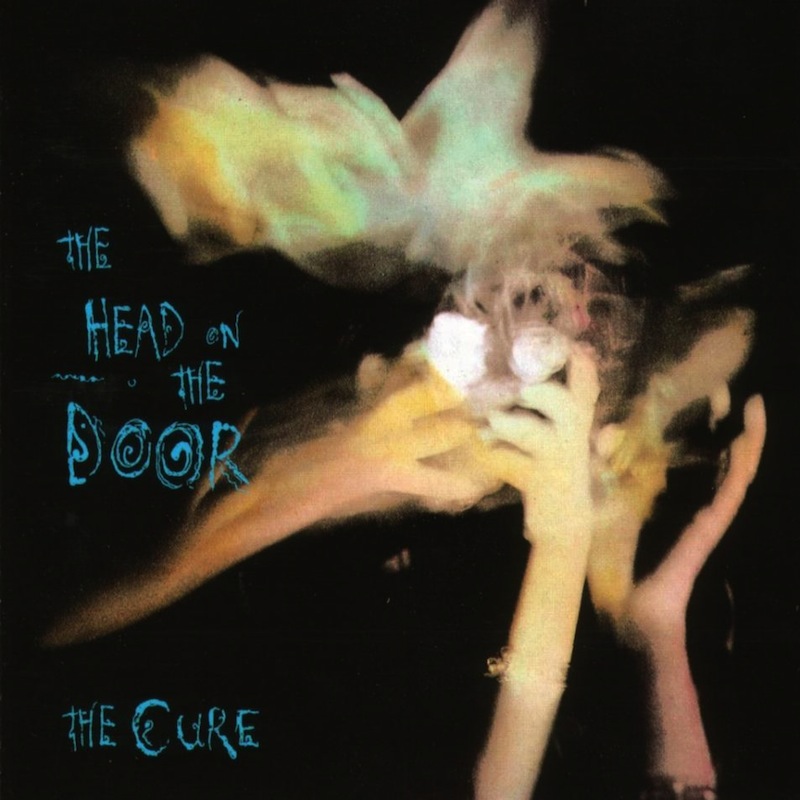 After The Cure had gone as far as they possibly could have on their path toward becoming the Godfathers of goth on Faith and Pornography, and slimming down to a duo, they had no choice but to retreat into a lighter, catchier tone on the follow-up singles, "The Walk," "Let's Go to Bed," and the silliest of the bunch, "Lovecats." Robert Smith and Lol Tolhurst regrouped with studio musicians on the spotty, unpredictable The Top, released the following year, while Smith briefly was a part of Siouxsie and the Banshees, a membership that proved to be quite temporary. Yet, just one year later, the band expanded from two to five, wrangling in a handful of the once temporary studio musicians and creating their first record as a complete band since Pornography, the brilliantly crafted, flawlessly executed The Head on the Door.
On The Head on the Door, The Cure had partially returned to the gloomy overtones that weighed heavy upon Seventeen Seconds, Faith and Pornography, but without the paranoia, bleakness and general sense of dread that made those records such bastions of intense darkness. There was a little bit of that, particularly on the manic "The Baby Screams" and the dirge-like closer, "Sinking." But The Head on the Door had just as many buoyant highs as it did lows, and even some of the sadder songs at least incorporated a major key melody to offset the more downcast side. There was, of course, no "Lovecats." But there was "Close to Me."
Most importantly, however, there was "In Between Days," a lively, catchy single that kicked off the album with the burst of energy that re-affirmed the band's importance. Starting with a Peter Hook-like bassline, the song cycles through one entire verse and chorus before Robert Smith even begins singing, though when he does, it's a bittersweet lament and a regretful plea: "go on, go on, just walk away/go on, go on, your choice is made." In spite of its underlying melancholy, however, it's a remarkably danceable and catchy song, brilliantly layered with acoustic strums and keyboard harmonies.
The Cure had also begun to experiment with their sound more, as evident on most of the record's first side. "Kyoto Song" employs Far Eastern motifs in its melody, while "The Blood" displays a Spanish influence in its flamenco-like riffs. This track is another standout, a more blatantly dark song, with seemingly religious themes and Smith's harrowing chorus of "I'm paralyzed/by the blood of Christ/though it clouds my eyes/I can never stop." It's been said that "the blood of Christ" actually refers to a Portuguese alcohol, however. A particularly interesting version of this song was performed when the band was on MTV's Unplugged, and Smith, notoriously forgetting the verse, merely repeated the same one a few times. "Six Different Ways" is more playful and light, sticking to a major key and using whimsical layers of instrumentation.
A personal favorite of mine, and most certainly of diehard fans, is "Push," the epic fifth track. Similarly to "In Between Days," the song cycles through a lengthy intro and a verse, going about two full minutes before Smith begins singing. This is one of the classically "Cure-sounding" songs on the album, all shimmering guitars, Simon Gallup's rolling bassline, and a chorus fit for an immense fan singalong—"go, go, go/push him away/No, no no!/don't let him change." Meanwhile, "The Baby Screams" sounds like a slightly darker take on previous single "Let's Go To Bed," with Smith's repeated cries of "strike me/strike me dead!"
The biggest single from the album, "Close to Me," is also one of the most memorable, as well as the most cleverly unorthodox for the band. Rather than becoming dominated by Smith and Porl Thompson's guitars, Lol Tolhurst's keyboards are front-and-center, albeit understated, while Boris Williams' danceable beat is paired with kitschy hand claps. Still, Smith's lyrics are as anxious and uneasy as ever, beginning the song with the confession, "I waited hours for this/I've made myself so sick/I wish I'd stayed/asleep today." And "A Night Like This," though not one of the band's biggest singles, is one of their best, juxtaposing an ethereal guitar harmony against a harsher, straightforward lead for a contrasting effect. The saxophone solo near the end is a bit dated-sounding, but all in all, it's a highlight for the band. The bass-heavy "Screw" doesn't quite live up to the rest of the songs, but is nice enough, while "Sinking" is, as stated before, a slow, minor-key dirge that ends the album on a melancholy note, though a gorgeous one at that.
The Head on the Door was The Cure's most successful attempt at a pop album, and unlike being a collection of singles, it maintains its coherence through its varied experiments in sound. Many would argue that Disintegration is the band's best, but with most songs surpassing five minutes and many going well into the sevens, eights and nines, it's not as much of a "pop" album. The Head on the Door was a rare feat for The Cure, the sort of album that has never quite been duplicated. Kiss Me, Kiss Me, Kiss Me, which followed two years later, maintained a similar spirit, though faltered a bit in places. And Wish, though quite accessible and gorgeous, wasn't nearly as playful and experimental. This may be the only album of its kind in the band's catalog, and its sheer uniqueness, not to mention superb songwriting, makes it essential.
Similar Albums: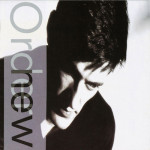 New Order – Low-life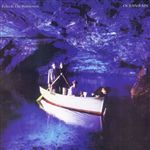 Echo and the Bunnymen – Ocean Rain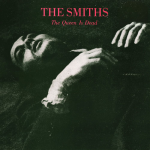 The Smiths – The Queen Is Dead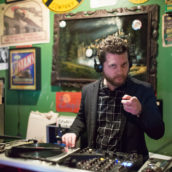 Jeff Terich
Jeff Terich is the founder and editor of Treble. He's been writing about music for 20 years and has been published at American Songwriter, Bandcamp Daily, Reverb, Spin, Stereogum, uDiscoverMusic, VinylMePlease and some others that he's forgetting right now. He's still not tired of it.